Philippine Leroy-Beaulieu is a French actress with several credits in film and television. French and Italian TV and movie audiences will easily recognize the famous Leroy-Beaulieu surname. The actress is the daughter of veteran French actor Philippe Leroy-Beaulieu and ex-model Françoise Laurent. Her father, Philippe Leroy-Beaulieu, has starred in over 150 films since his career began in 1960.
Although he had a successful acting career, he tried unsuccessfully to convince Philippine to give up her dream of becoming an actress. Thankfully, her doggedness made her one of the most successful French actresses, with several top-rated productions to her credit. Here are Philippine Leroy-Beaulieu's top movies and TV shows roles.
Mistral's Daughter (1984)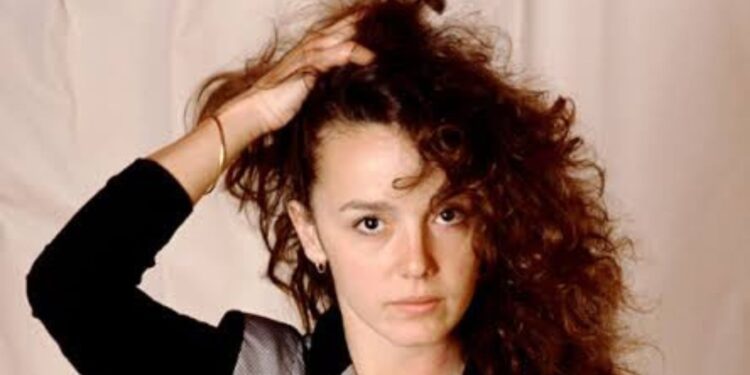 One of Philippine Leroy-Beaulieu's earliest TV roless was in the American miniseries Mistral's Daughter (1984). A 21-year-old Philippine played Fauve Mistral, the illegitimate daughter of Theodora 'Teddy' Lunel (Stephanie Dunnam) and Julien Mistral (Stacy Keach).
Philippine's boyfriend at the time, Pierre Malet, suggested Philippine for the role of Fauve. The actress was reportedly paid $100,000 for the role. Philippine received special appreciation for her portrayal of Fauve.
Three Men And A Cradle (1985)
Three Men and a Cradle (1985) is a Coline Serreau French comedy that has been remade into Hollywood and six other foreign language films. Philippine Leroy-Beaulieu was cast as Sylvia. The movie revolves around three young men, Jacques, Michel, and Pierre, who are roommates. When Jacques gets an unexpected package after he travels, his roommates are surprised to find it's a baby. The three friends navigate the new responsibility of caring for a baby. Three Men and a Cradle received a nomination for Best Foreign Language Film at the Academy Awards and Golden Globes Awards. Philippine Leroy-Beaulieu was also nominated for Most Promising Actress at the 1996 César Awards.
Natalia (1988)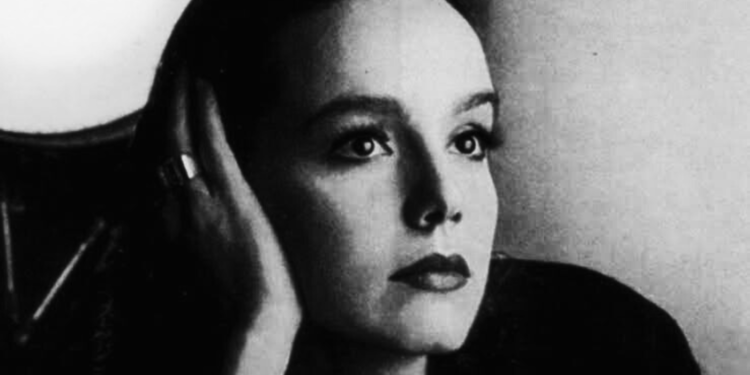 Philippine Leroy-Beaulieu plays the protagonist in Bernard Cohn's drama Natalia. Leroy-Beaulieu plays Natalia Gronska, a Jewish girl who would do anything to become a movie star. She leaves her family and boyfriend behind and is given away to the Gestapo during the French occupation. Although a low-budget drama, it's one of Leroy-Beaulieu's most underrated performances.
Neuf Mois (1994)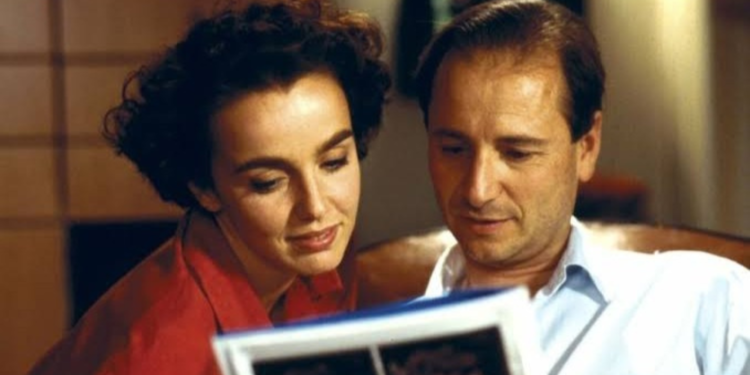 Translated to English, Neuf Mois means Nine Months. The movie received a Hollywood remake with its English name in 1995. Philippine Leroy-Beaulieu played a lead role in the movie as Mathilde. When Mathilde falls pregnant, her boyfriend Samuel struggles with being a father and raising a child.
Two Brothers (2004)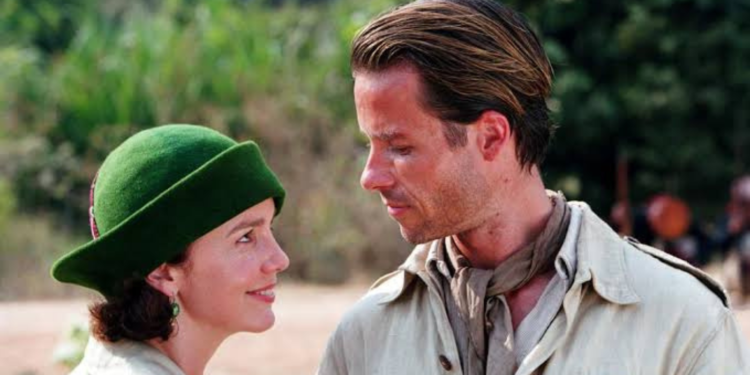 Two Brothers (2004) is an adventure drama about two brother tiger cubs who grew up in different environments. Named Kumal and Sangha by their respective handlers, these cubs reunite as adult tigers and try to find their way home. Philippine Leroy-Beaulieu took on the role of Mrs. Normandine, the mother of one of the main characters, Raoul Normandine (Freddie Highmore). American actor Guy Pearce also starred in the movie as Aidan McRory.
Call My Agent! (2015–2018)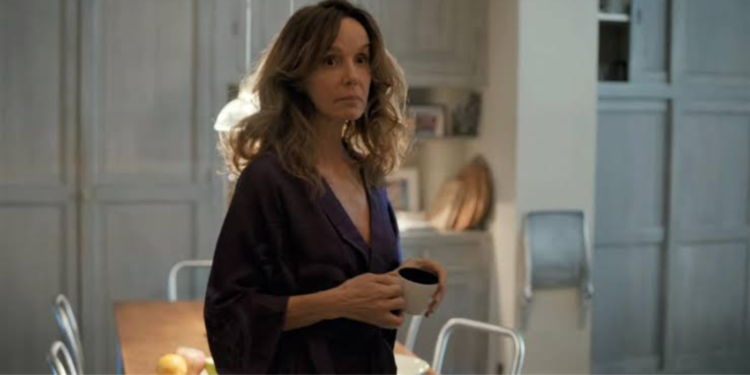 Philippine Leroy-Beaulieu was part of the recurring cast in France 2's comedy-drama Call My Agent! Philippine joined the cast from season 1 as Catherine Barneville. She appeared in the series until season 3. Call My Agent! was nominated for Best Comedy at the International Emmy Awards in 2016 and 2021, winning its 2021 nomination. Besides several nominations at other major French award associations, Call My Agent! received a nomination at the 2021 Critics' Choice Television Awards for Best Foreign Language Series.
Call My Agent! has also been adapted in several countries and languages. The British version is titled Ten Percent and called Menajerimi Ara in Turkey. In other regions, it's called Behind Every Star in South Korea, Call My Agent – Italia in Italy, Vytoč mého agenta in Czech, Hubungi Agen Gue! in Indonesia, and Call My Agent: Bollywood in India. There are also plans for adaptations in Malaysia, the Middle East, and the Philippines.
Emily In Paris (2020)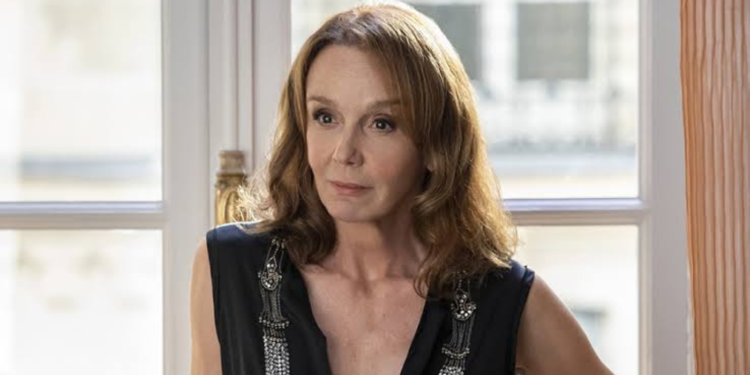 Lily Collins' American romantic comedy-drama Emily in Paris premiered on Netflix on October 2, 2020. Philippine Leroy-Beaulieu was cast in the role of Sylvie Grateau, a main character in the series. Sylvie is the boss of the series' protagonist Emily Cooper (Lily Collins). As the boss at Savoir, Sylvie has positioned the French marketing firm as one of the best in the country. However, she's known for her tough attitude to her employees. Philippine's Emily in Paris character, Sylvie, has appeared in all 30 episodes of the show's three seasons.
The Crown (2022)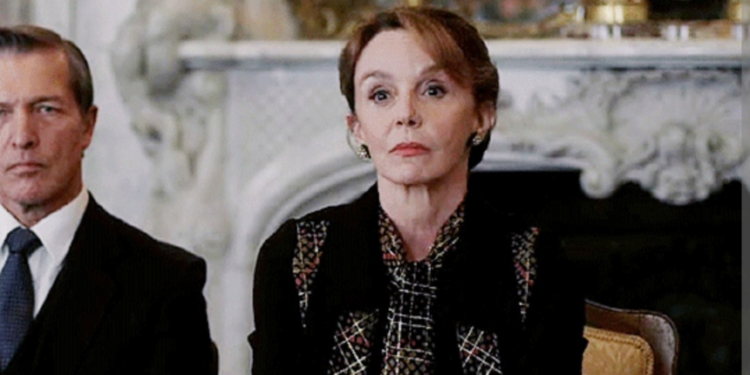 Philippine Leroy-Beaulieu joined the cast of the historical British drama series The Crown in season 5. She played Monique Ritz in a guest appearance in episode 3 ("Mou Mou.") Her character, Monique Ritz, is the widow of hotelier Charles Ritz. In the episode, her character reluctantly sells The Ritz Hotels to Mohamed "Mou Mou" Al-Fayed. Although a minor role, Philippine Leroy-Beaulieu was glad to have been part of the series.