Celebrities do give their kids some unique and captivating names. It's safe to say that at the top of that list is one other than Nick Cannon. The Wild n' Out host has no doubt embraced creativity when it comes to naming his offspring. One of the most stunning and memorable monikers he's chosen recently is Beautiful Zeppelin Cannon.
Cannon, who's a renowned actor, comedian, and TV personality, is not one to shy away from unconventional choices, and his children's names reflect that. Each name holds a special meaning and significance, showcasing his deep love and creativity. But what's the secret behind the name Beautiful Zeppelin, that's what we're going to delve into in this article.
Welcoming Beautiful Zeppelin Cannon Into The World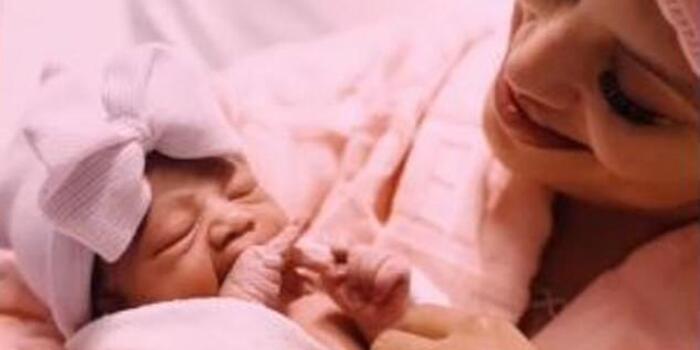 On 11th November 2022 Cannon shared the news that he welcomed his 11th child into the world and marked the special event with another unique name. He welcomed his new baby with the mother of his twins Zion and Zillion Cannon, Abby De La Rosa. The announcement came in the form of an Instagram post where he said," 11/11/2022 A BEAUTIFUL DAY for 'BEAUTIFUL ZEPPELIN CANNON' to arrive! BEAUTIFUL ZEPPELIN aka BZC aka BIZZY B! Get ready because the world is yours! Daddy loves you!! "
Cannon also gushed over Beautiful Zeppelin's mother in a post saying, "Mommy @hiabbydelarosa I love you! You make it ALL look so easy and effortless but I am forever indebted to your tireless work of constant dedication, diligent effort, and selfless love that you give to our children and myself," he added, "Not a day goes by that I am not filled with gratitude for all your care, words of affirmation, kindness and inspiration. Thank you!! If I don't say it enough!."
When explaining the significance behind his daughter's name, Cannon stated," …with Abby, her name starts with an A, she wanted to have children with Z names… So Zion, Zillion, and then we were going to go Zeppelin for our daughter because it was going to be all three. But I was like, 'She's so Beautiful, that's her name.' Beautiful Zeppelin. We call her Bizzy."
Who Is Nick Cannon?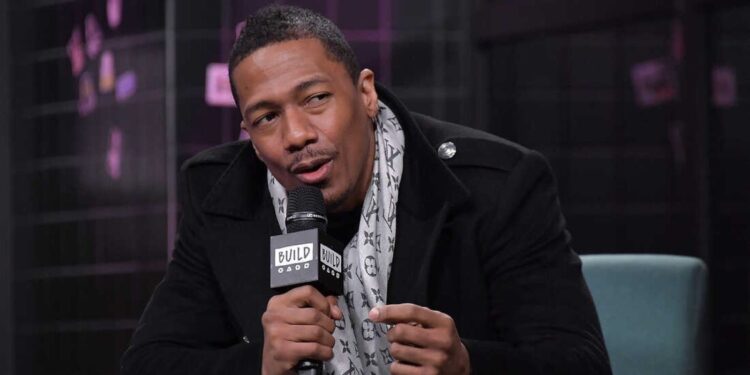 There aren't many circles where the name Nick Cannon is not well-known. From his early days as a child star on Nickelodeon to his diverse career as a rapper, comedian, actor, and TV host, Cannon has attained household name status. During his younger years, Cannon's success on All That led to his own spin-off show, The Nick Cannon Show. It was there he showcased his comedic skills and versatility as a performer. He soon ventured into music, releasing his self-titled debut album in 2003, which featured the hit single "Gigolo".
But that was not all, the multitalented showman appeared in several films, including Drumline, Love Don't Cost a Thing, and Roll Bounce. Altogether, that showcased his versatility as an actor and the genius of his comedic timing. This was even more evident when he took the reins as the host of the MTV reality show Wild n' Out.
Beautiful Zeppelin Cannon's Mother: Abby De La Rosa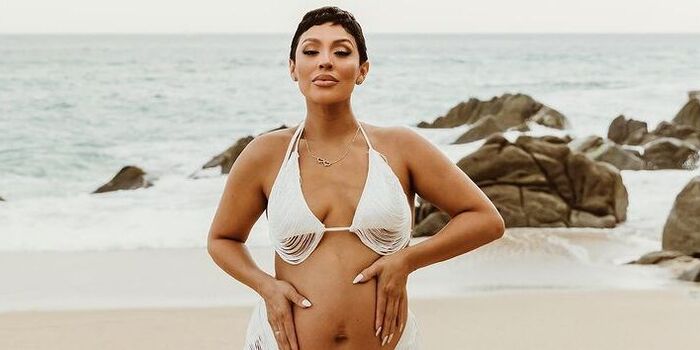 Abby De La Rosa's journey as a mother and public figure has undoubtedly been shaped by Nick Cannon's presence. However, De La Rosa is famous in her own right and has her DJ chops to prove it. Once she was done with high school, she went on to attend broadcasting school where she sharpened the skills she needed to make it in the radio industry. Her hard work definitely paid off as she has been a radio personality for Real 92.3. During her time there she's had guests like Jack Harlow and rapper and singer Saweetie. In early 2023, she landed a gig as the DJ on Nick Cannon's radio show, The Daily Cannon.
Of course, working with Cannon is not their only connection as they currently share three children together. But being one of Cannon's numerous baby mamas doesn't seem to be an issue with her. In fact, she admitted, "I got love for all the women," she said. "For me, I think at times because I am so calm and chill, what jealousy will do for me is kinda turn me on a little bit. Like, I'm a little jealous, but at the same time it's just kinda like, you know, this is my baby daddy."
Tell us what's wrong with this post? How could we improve it? :)
Let us improve this post!