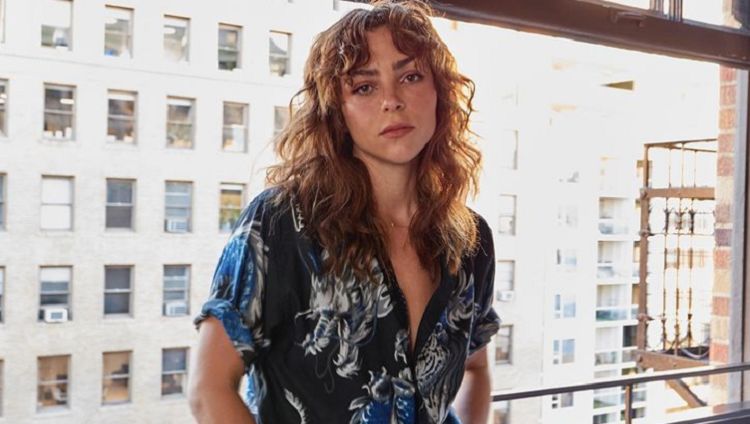 Paulina Davila is one of those actresses who just take the world by storm. There is no role this woman cannot take on with vigor and excitement, and that includes the new project she is working on for Netflix. We'll discuss it later, though we do imagine it is being released sometime in 2022 – no date has been set for it at the moment. She's so talented, though, that we know the world wants to know more about her before she stars in this upcoming project.
1. She's Colombian
She's a born and raised Colombian, and she is proud of her heritage. She was born in Medellin, but she did not live there long. Her family moved to Santa Marta, where she was raised until it was time for her to move out into the real world. She graduated high school there, but she didn't stick around.
2. She is in Her 30s
She's not old, but she was born in the 80s. Her date of birth is December 18, 1988, which means she will turn 34 in 2022 right before the Christmas holidays. We don't know how she feels being a child born during the busiest time of the year when many children feel their birthdays go unnoticed and kind of forgotten with the hustle and bustle of all that is going on.
3. She is Educated
Following her own high school graduation, she made the decision to further her career. She moved to Bogota so that she could enroll in courses at a local university. She was a student at Pontifical Xaverian University, and she has a degree in Visual Arts. We do not know when she graduated from the university or left Bogota.
4. She Has Some Famous Friends
One thing we love about her is that she has some famous friends. Another very famous actress from Colombia is a good friend, and you know her well. Her name is Sofia Vergara, and she happens to be not only beautiful and talented, but she is also one of the funniest women around. They're friends, and they get together on occasion.
5. She is Working on a New Project
She and Vergara are currently working together on a very exciting project. They are working on "Griselda," which is going to be a Netflix show about the infamous drug lords in Colombia. Vergara plays Griselda Blanco, who is well-known for her role in the drug trade in Colombia, and Davila is playing alongside her. No one knows when it is being released.
6. She's Always Looked up to Vergara
She met the talented actress when she was younger, and she's always admired her and felt that she was someone worth looking up to. She is not wrong by any means. This is a talented actress who has given so much to the world, and it shows. She's someone everyone should admire.
7. She has a Unique Thought
She's a woman who said that there is nothing you lose by not being in first place, and it makes a lot of sense. She knows that she can do anything she wants to do, and she can do it on her own terms. She's someone who owns her life and her talent, and she does not let an opportunity pass her by.
8. She Has a Following
She's relatively active on Instagram, and she has an impressive following. She has around 361k followers, which is a big deal. She's been showing off her life, her work, and her interests for a long time, and fans love to follow along to see what she might be up to next, and where in the world she's traveling.
9. She is Not Single
From the looks of things on her Instagram page, she is a woman with a man in her life. His name is Diego Jimenez, and they seem to be very much into one another. They regularly share photos, heart emojis, and compliments, and it seems they are very much involved in a serious relationship. We have no idea how long they've been together.
10. She is Close to Her Family
She may not discuss them much, but it is clear they are very close. She shares a photo of her lovely mother from back on Mother's Day, and it is lovely. She calls her mother someone who is with her everyday and she sees her in her always. She seems like someone who loves and admires her mother so much, and we think that is quite lovely.
Tell us what's wrong with this post? How could we improve it? :)
Let us improve this post!