Popularly known as "The 80's Teen Queen" Molly Ringwald is a credit to her generation. Not only is she an American actress, but she's also a writer and translator. Her career kicked off quite early with her appearing on shows like Different Strokes and The Facts of Life (1979–1980). Both shows aired during the same period the star was nominated for a Golden Globe for her role in the 1982 drama Tempest. She is also known for her roles in Pretty in Pink, The Breakfast Club and Sixteen Candles cementing her role as an ion for years to come.
Needless to say, Ringwald's lengthy filmography is a testament to her talent and contributions to her craft as a whole. She was no doubt big in the 80s, but she rode that fame right into modern times. With that in mind, here are some interesting facts about her.
1. Molly Ringwald Began Acting When She Was Five Years Old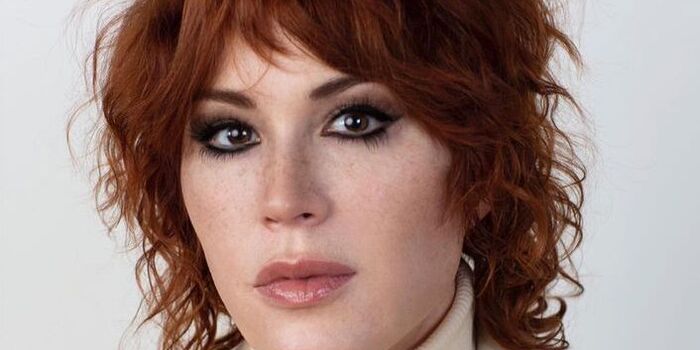 Saying that she started out early is a bit of an understatement, as Ringwald was just five when she got into showbiz. She made her acting debut in a stage production of Alice in Wonderland as the Dormouse. Needless to say, she went on to do great things, and by 1984, she was listed in John Willis' Screen World, Vol. 36 as one of twelve Promising New Actors of 1984. By 1986, she was on the cover of Time Magazine.
2. She Was Almost In A Batman Movie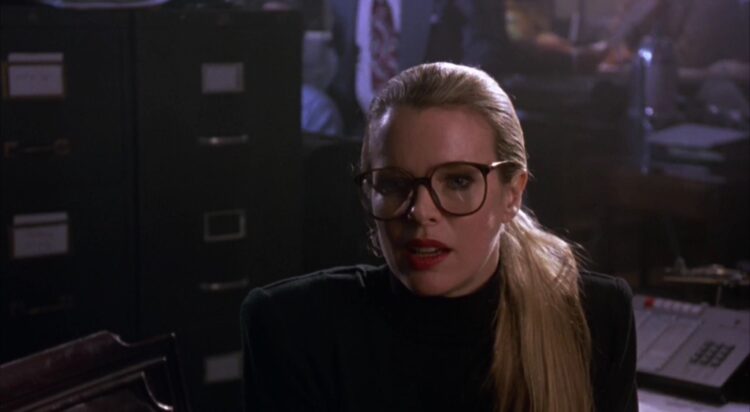 Bond girls are all the rage, but what's even better is bagging a strong female role in a superhero movie. Well, that was almost the story for Molly Ringwald. Back in 1989, she almost starred alongside Michael Keaton's version of the Caped Crusader in Tim Burton's Batman. However, the role of Vicki Vale ultimately went to a worthy contender, Kim Basinger. It's safe to say that her interpretation of the role would have been as refreshing as they come.
3. She Isn't A Natural Redhead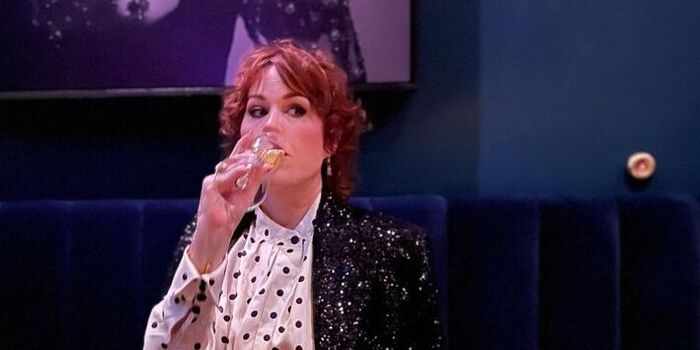 If there's one thing Ringwald is well-known for, it's her red mane. However, the star is actually not a natural red-head. She has dyes to thank for the fiery color of her hair and is actually a natural-born brunette. Throughout the 80s, she dyed her hair, and boy, did she land herself a signature look.
4. Molly Ringwald Was The Lead Singer On Two Disney Records In 1980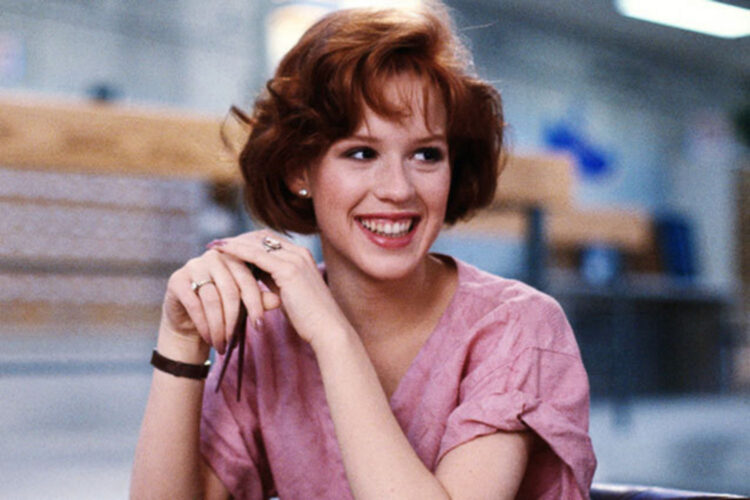 No doubt, she was a well-sought-out actress in the 80s, and even Disney wanted to tap some of her current. As such, she contributed her talents as a lead vocalist to two albums released by Disney. More specifically, she recorded the songs "This Is My Country," "The Star-Spangled Banner," and "God Bless America" for the album Yankee Doodle Mickey. She then went on to lend her vocals to the song "The First Noel" on an album titled Disney's Christmas All-Time Favorites.
5. She Happens To Be Bilingual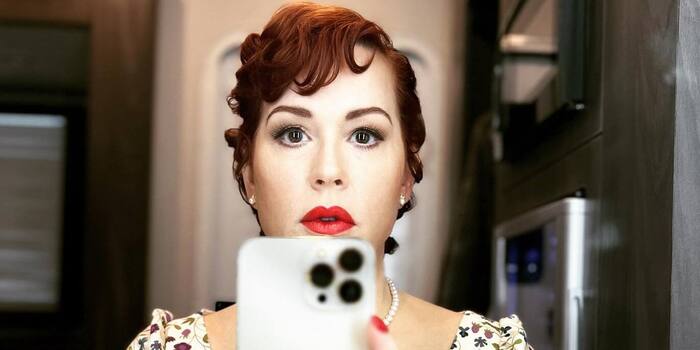 Besides her native English, Ringwald is fluent in another major language — French. The actress spent her childhood attending a French boarding school, and it was there that she picked up the language. The star equally relocated to France in the 1990s, where she went on to star in several films before marrying Valery Lameignère in the late 1990s. However, their marriage lasted only three years.
6. Molly Ringwald Said No To One Or Two Well-known Roles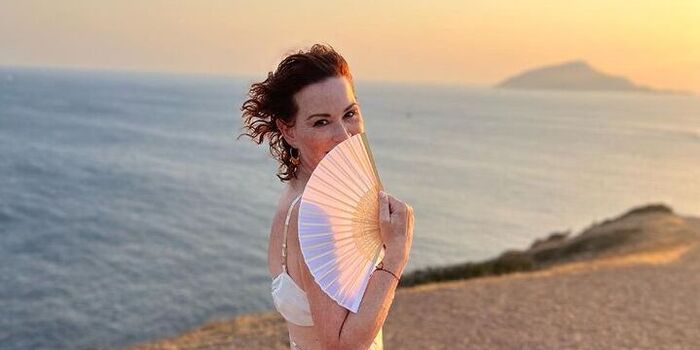 Ringwald was apparently the go-to actress for two of the biggest blockbusters of the early 1990s. There are rumors that she was offered roles in the hit films Pretty Woman and Ghost, both of which launched the careers of Julia Roberts and Demi Moore. If these rumors are true
7. She Has Been Married Twice

Riffing off the last point, it's probably worth mentioning that Ringwald has been married twice. As mentioned earlier, her first marriage was to Valéry Lameignère on July 28, 1999, in Bordeaux, France. By 2002, the couple had called it quits and got divorced, however, she did not stay down for too long. In 2007, she tied the knot with Panio Gianopoulos, who is a Greek-American author and editor. Their union produced fraternal twins who were delivered in July 2009.
8. She Has Always Wanted To Be A Solid Role Model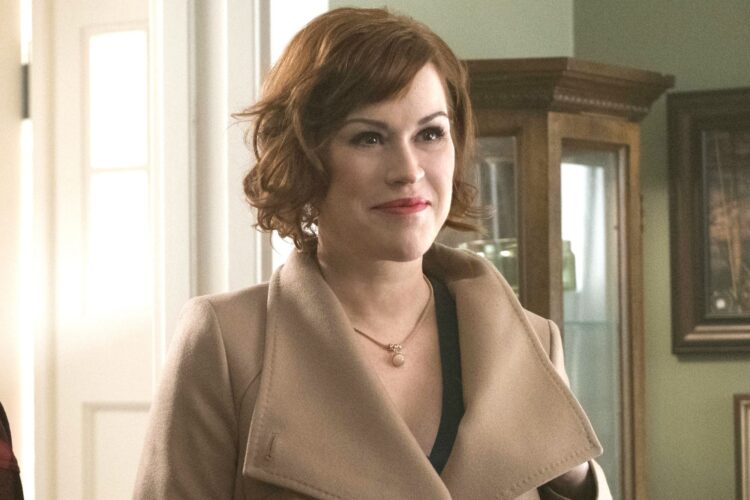 When asked about her role in the 1988 film For Keeps, Molly Ringwald responded, "I didn't want to give the wrong message to teenagers." I was aware that I bore a degree of responsibility. I mean, I was a very, very famous adolescent, and I believed that a lot of other teens were looking up to me and mimicking me, and I didn't want to make a movie that stated in any way that having a baby at that age was going to be simple."