CSI: Miami was a popular television show that ran from 2002 to 2012. The series is a spin-off of the original CSI: Crime Scene Investigation and follows a specialized team of forensic investigators who work to solve crimes in the Miami area. The show was known for its unique style, high-tech gadgets, and flashy visuals.
Throughout its run, CSI: Miami became a cultural phenomenon, with fans eagerly tuning in each week to follow the twists and turns of each case. The show's impact was felt beyond just its run, as it paved the way for other crime procedural shows like NCIS and Criminal Minds. Its legacy continues to be felt in today's pop culture, inspiring a new generation of crime buffs and TV enthusiasts. So, let's unveil the cast of CSI: Miami and see where they are today.
David Caruso as CSI Lieutenant Horatio 'H' Caine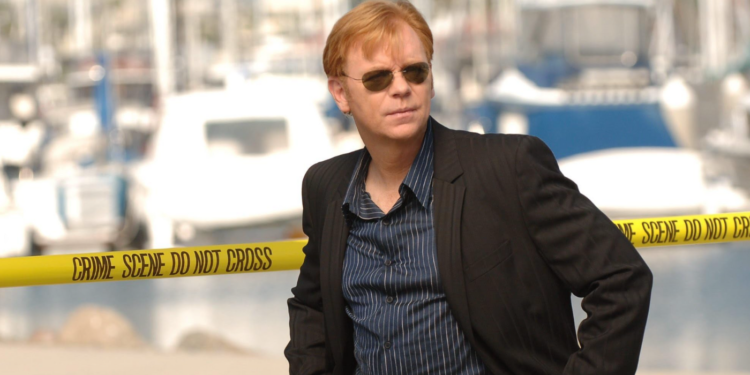 David Caruso is a renowned American actor who rose to fame in the late 80s and early 90s. He has graced the big screen with an outstanding portrayal of various characters in films like Twins, and Jade. However, he is most famously known for his role in the popular crime drama CSI: Miami.
In CSI: Miami, Caruso played the character of Horatio Caine, a lieutenant who commanded the local forensic crime lab. Caine was known for his exceptional knowledge of the science behind each case, his witty one-liners and his signature sunglasses. With his commanding presence and sharp eye for detail, Caruso effectively led the CSI team throughout the show's entire run, making CSI: Miami one of the most popular shows on television. It is his remarkable portrayal of Horatio Caine that has cemented David Caruso's place as one of the most talented actors in the industry. After the glaring success of CSI: Miami, Caruso retired from acting and has since become involved in the art business.
Emily Procter as CSI Detective Calleigh Duquesne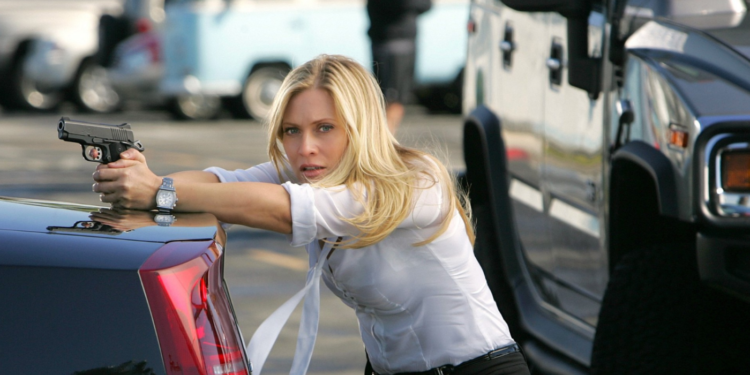 Emily Procter was born on October 8th, 1968 in Raleigh, North Carolina. She began her acting career in the late 90s, starring in films like Leaving Las Vegas, and Jerry Maguire. However, she became a household name from her standout role as Calleigh Duquesne in CSI: Miami, a part that launched her to superstardom.
Procter played the role of a ballistics expert who was also an excellent investigator. Her character was one of the most well-liked on the show and she received critical acclaim for her performance. Procter was a mainstay on the show for 10 seasons, from 2002 to 2012, making her one of the longest-running cast members. Procter's performance on CSI: Miami cemented her place as one of the most talented actresses in the entertainment industry. As of 2023, her acting career has been rather quiet. She last appeared on screen in 2016, in the romantic drama, Love Everlasting.
Adam Rodriguez as CSI Detective Eric Delko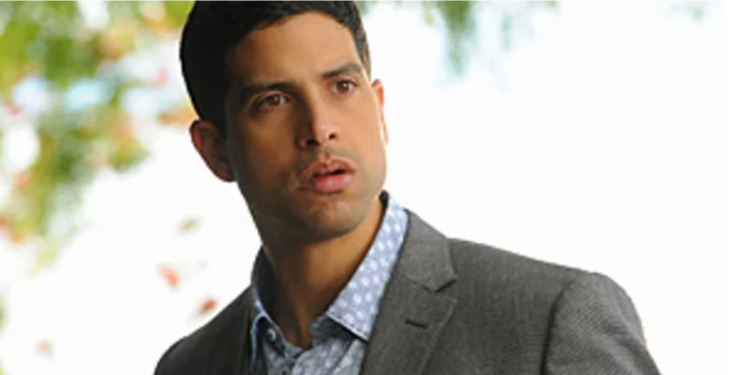 Adam Rodriguez was cast in the role of CSI Detective Eric Delko on CSI: Miami from 2002 to 2012. The character was known for his expertise in forensic investigations and his charm with the ladies. Rodriguez's performance on the show shot him to fame and made him a household name.
Apart from CSI: Miami, Rodriguez has also starred in various other TV shows like Criminal Minds and Penny Dreadful: City of Angels. As a result, he has become one of the most in-demand actors on television. In 2024, Rodriguez is set to star opposite Jenna Ortega in Winter Spring Summer or Fall.
Rex Linn as Sergeant Frank Tripp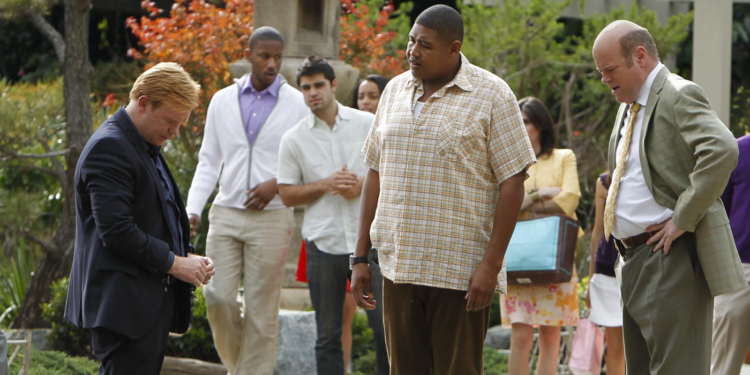 Rex Linn is an American actor born on November 13, 1956, in Spearman, Texas. He is mostly known for his iconic role as Sergeant Frank Tripp in CSI: Miami. Sergeant Tripp was a seasoned detective who worked for the Miami-Dade Police Department's Crime Lab. He was beloved for his no-nonsense attitude, dedication to his job, and his snappy one-liners.
Linn's portrayal of Sergeant Tripp was memorable for his unique ability to add levity to the often serious nature of the show. Rex Linn's performance as Sergeant Tripp left a lasting impression on fans of the show and cemented his status as a respected actor in the industry. In recent years, Linn starred in the hit sitcom, Young Sheldon. Furthermore, he is a recurring character on the drama series, Big Sky.
Jonathan Togo as Ryan Wolfe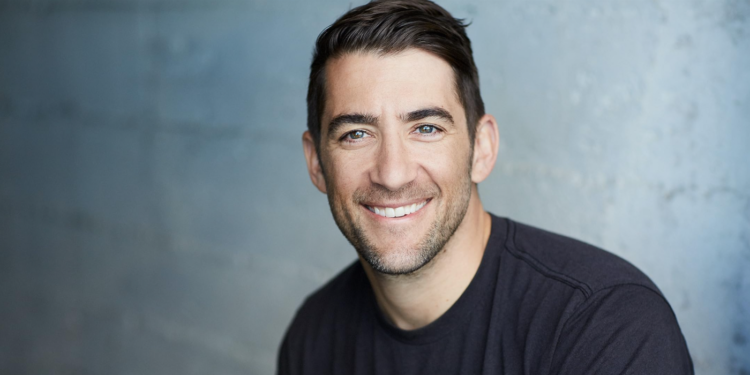 Jonathan Togo was born on August 25, 1977, in Rockland, Massachusetts. He attended Vassar College, where he studied theater. Togo's breakthrough role came in 2004 when he was cast as Ryan Wolfe in CSI: Miami. His character, Ryan Wolfe, was introduced in the show's third season as a replacement for Tim Speedle, who had been killed off in the previous season.
Togo's portrayal of the character was praised by both critics and audiences alike. He remained a part of the show's main cast until its cancellation in 2012. Since then, he has continued to work on TV shows and movies, including stints on Lucifer, and Covert Affairs. Togo was last seen on screen in 2018, starring in the TV movie, Christmas Cupid's Arrow.
Eva LaRue as Natalia Boa Vista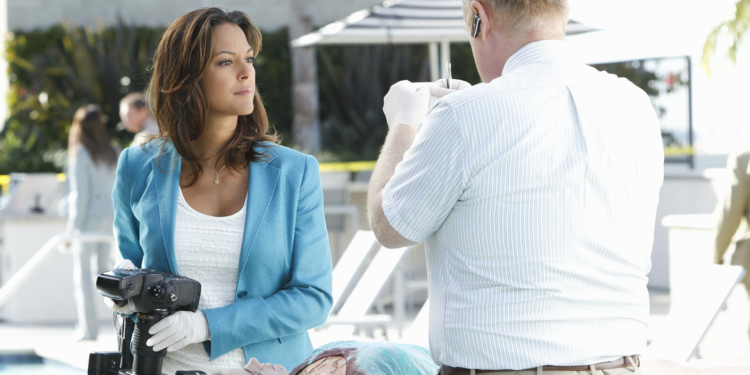 Eva LaRue played the role of Natalia Boa Vista in CSI: Miami. Natalia is a forensic analyst who joins the team in the fifth season. She is strong-willed, intelligent, and confident, making her a valuable asset to the team. Natalia's skills in forensic investigation, particularly in DNA analysis, help solve some of the most complicated cases. LaRue brought a unique charm and engaging performance to the character, making Natalia a fan-favorite. Her portrayal of Natalia showed an emotional depth that made viewers connect with her character's journey and struggles.
Many people don't know that one of CSI: Miami's storylines was taken straight from LaRue's own life experiences. Bill Bradford, a notorious serial killer who claimed to be a scout for modelling talent while photographing girls and young women, took pictures of both Eva and her sister. Bradford was later found guilty of murdering Tracey Campbell and Shari Miller, two women he had photographed. Thankfully, LaRue and her sister escaped that horrific destiny.