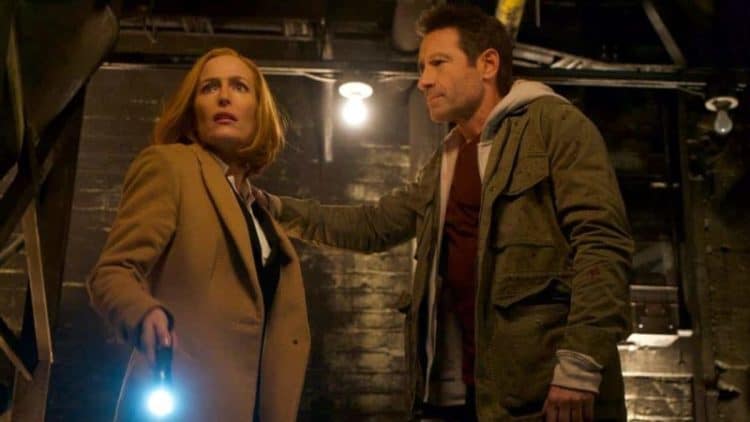 Life tends to be bland sometimes. As such, to break the monotony, production companies have graciously and generously come up with unbelievably entertaining films and TV series that keep us glued to our screens. I insist on it unbelievably because some storylines are out of this world. They follow unpredictable and supernatural paths. Such is the case of X-Files, a Fox Network science fiction drama that started airing in 1993. It has under its belt three Golden Globe Awards for the Best Drama series.
This drama series focuses on two FBI special agents tasked with investigating unusual cases linked to supernatural occurrences. Most of them are unsolved. The two agents, Fox Mulder (David Duchovny) and Dana Scully (Gillian Anderson), seek to unravel the mysteries behind paranormal activities. Dana and Mulder get very close to disclosing a government conspiracy involving extraterrestrial existence in their quest to find answers. The show's supernatural nature comes out in full bloom as the two dive deeper and deeper into the investigation. Mulder happens to believe the extraterrestrial existence theory. However, his partner Dana is more skeptical about the whole thing.
As the series progresses, Dana agrees with Mulder's speculations. They get inspired by a motto – "The truth is out there," which propels them further in their quest to expose the government and stop it in its tracks. The relationship between Dana and Mulder is just as complicated as the cases they are working on. They have an impeccable romantic connection that doesn't grow into anything concrete. The romance adds more spice to the already mind-boggling plot.
Growth of the Supernatural Drama Genre
Several TV shows have erupted in the line of supernaturalism, drama, and a sense of absurdity. Some draw inspiration from The X-Files. On the other hand, others have come up with fresh twists as captivating as the narratives. Here is a list of shows that you can dive into once done binge-watching the X-Files.
1. Twin Peaks
Twin Peaks is an ABC show released in 1990. Although, its third season returned in 2017 on Showtime. A different platform altogether. The plot unravels, showing us the investigation of a young girl's death. Laura Palmer (Sheryl Lee) died a mysterious death, and a look into it leads to the discovery of a lot of evil happenings in the community she comes from. Some darkness is involved, making this show similar to the X-Files because of the paranormal occurrences. However, it is considered stranger than X-files, which shows the extent of boundaries the show's plot pushes.
2. Fringe
We see similarities with the X-Files in this Fox Network 2008 sci-fi drama series, only with pop cultural influences. The X-Files is a more old-school version. This drama entails stories about parallel universes with Olivia Dunham, played by Anna Torv, an agent with the FBI's Fringe Division forming a team to help her shed light on the strange cases she comes across. She brings in Peter Bishop, Joshua Jackson, and his father, Walter Bishop, played by John Noble, as consults. The show's scientific explanation makes it more believable because they deal with factual scientific information and deductions. That's the only area where it differs slightly from the X-Files because it only used police work to try and solve puzzles.
3. The Leftovers
Released by HBO in 2014, The Leftovers is a drama series that portrays the lives of individuals after some people randomly disappear. These characters are trying their best to heal and have several questions that nobody can answer about their loved ones. The journeys become a guide on coping with an extraordinary world. Some things are totally out of our control. This TV series contains many unanswered questions, even more than those Dana and Mulder of the X-Files tried to answer.
4. Stranger Things
Just as the name suggests, this series is stranger than fiction. Released by Netflix in 2016, Stranger Things tells a story of a young 12-year-old, Will Byers (Noah Schnapp), who mysteriously disappears from a small town. In the same breath, Eleven (Millie Bobby Brown), a girl with supernatural powers, disappears from a lab conducting weird experiments. The whole story uncovers a monster in the society – the government. The exposure is considerably similar to The X-Files, where the antagonist in the story was the government.
5. Evil
Evil is an X-Files reincarnate, only with exorcism involved. It was released in 2019 on CBS and showed us a psychologist, Kristen Bouchard (Katja Herbers), who teams up with Ben Shakir (Aasif Mandvi) and David Acosta (Mike Colter) to carry out investigations on a church's behalf. There were claims of demonic possession, and the journey to find out the truth uncovers this series' dark, philosophical, and absurd nature. The world is more complicated than we see it, and shows like these seek to remind us to question what we see and hear. In their supernatural nature, they depict real-life situations and offer some solutions to specific problems.
In the words of Dana and Mulder, "The truth is out there." If we don't seek answers to questions within us, who will?
Tell us what's wrong with this post? How could we improve it? :)
Let us improve this post!