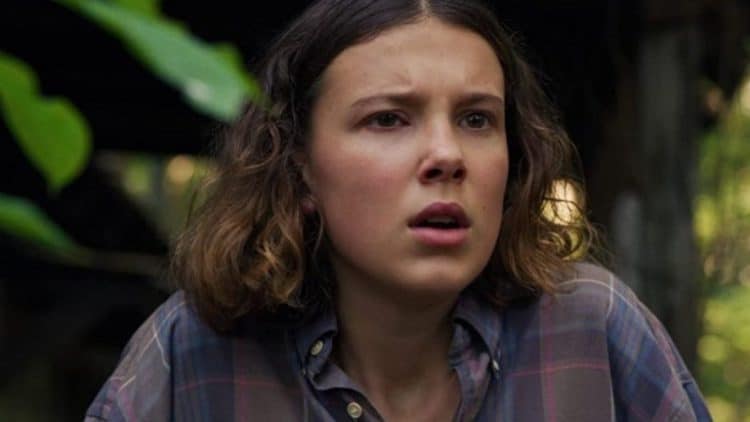 Over the last few years, Millie Bobby Brown has become one of the brightest young stars in the entertainment industry. Despite still being a teenager, Brown has already proven to have the depth and versatility of actors more than three times her age. From Stranger Things to Enola Holmes, Millie Bobby Brown has already built a fan base that includes millions of people all over the world. Being rich and famous isn't the only thing about Millie Bobby Brown that makes her different from other kids her age, though. Unlike lots of other young people (or people in general), Millie has never watched a Marvel, DC, or Harry Potter movie. Keep reading to find out why.
Millie Bobby Brown's Background
Millie Bobby Brown has become so well known to American audiences that many people have probably assumed that she is from the United States. In reality, however, she was actually born in Spain although both of her parents are British. From an early age, it was clear that Millie had a special talent when it came to performing, however, she never underwent any formal acting training. Despite being a real estate agent with no background in the entertainment industry, her father played a huge role in helping her launch her acting career. Instead of discouraging his daughter's dreams, he became her biggest supporter.
Millie was just 9-years-old when she made her first on-screen appearance in an episode of Once Upon a Time in Wonderland. Just three years later, she was cast to play Eleven in the Netflix series Stranger Things, and her career quickly began to take off. She made her big-screen debut in the 2019 film Godzilla: King of the Monsters and with that, she officially proved that she has what it takes to make magic happen on the big screen.
Why Millie Bobby Brown Hasn't Seen Anything From The MCU, DC, Or Harry Potter
Anyone who has followed Millie Bobby Brown's career is well aware of the fact that she has worked on a lot of science fiction/fantasy projects, but apparently, that isn't what she likes to watch in her free time. According to Monsters and Critics, Brown told MTV, "I haven't watched a Marvel film, ever, and I've never watched a DC film. News, I know." She went on to say, that she's also never seen any of the Harry Potter films.
Why you may ask? The answer is simple. She said, "It's not [my thing] but I'm open to it. I've just never been like, 'Oh, I'm going to put on that film.' I'm more into like The Notebook, let's put on some romance films. I'm not crazy on that because I think I'm in it. I'm doing that stuff already, I want to see stuff that's real." Needless to say, Millie probably wouldn't naturally be a fan of most of the projects she's been in.
If that wasn't enough shock at one time, many people will also be surprised to know that Millie has never seen an episode of The Office.
What Does The Future Have In Store For Millie Bobby Brown?
Being a younger person in the entertainment industry can be very challenging. Not only can the work schedule be demanding, but dealing with the scrutiny of the public eye can have long-lasting effects on a person's self-esteem. Millie has already had to deal with people making cruel comments about her looks. However, despite all of the pressure she's had to deal with, Millie has done a great job of handling it. Millie is a firm believer in the power of positive and once said, "I really focus on positive environments. And I believe that you are a product of your environment. So, when you're surrounding yourself with good people, you are going to be a good person."
With a good head on her shoulders and more than enough talent, the future is certainly looking bright for Millie. In addition to getting ready for season four of Stranger Things (the release date hasn't been announced), two film projects have also been announced for Millie. If she keeps this up, she will probably go down in history as one of the most talented actresses of her generation. As her career progresses, it'll be interesting to see if she moves away from the sci-fi realm and focuses her attention on other kinds of roles. For now, however, it seems like no matter what kind of project she's working on, she's definitely going to give a memorable performance.
Tell us what's wrong with this post? How could we improve it? :)
Let us improve this post!