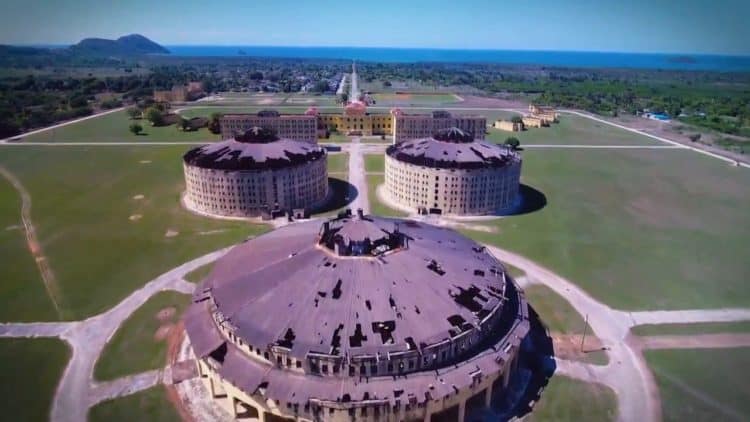 Mysteries of the Abandoned is a series that is shown on the National Geographic Channel. The show made its debut on December 30th of 2011 and commenced regular programming in August of 2012 on NatGeo. This series has risen to heights of popularity as three men who scavenge buildings in America which have been abandoned make their living from the items that they retrieve. While scavenging, they come across some very interesting finds and Picture Shack Entertainment follows them on their quests into these highly interesting places. We investigated the show to learn more about why it's become such a phenomenon among viewers and we were intrigued by the things that we learned, and how much research actually goes into the making of the show. Here are 10 things you probably didn't know about Mysteries of the Abandoned, but might be interested to hear about.
1. Traversing some of the locations can be deadly
After learning more about the locations that the three stars of this reality series travel through, we discovered that they investigate a variety of different structures including uninhabited cities, empty factories, and other buildings. Even though there is always the promise of finding something of monetary value, there is also high risk with going into places where no humans have been for years or even decades. There are perils behind every wall and they come in the form of rotting and dilapidated materials which could cave in, to deadly mold spores in the air or even wild animals which have moved in with the absence of humans for so long. It's a dangerous job, but these guys thrive on the mystery factor.
2. The cast are brave souls
Jay Chaikin is the leader of the group and he is also the owner of the business that he named Reclaimed Relics. He and his team travel throughout American buildings which have been abandoned in search of anything which can be restored and sold and they occasionally find historical relics of great value. Chaikin is joined by his team members Mark Pakenas and Dan Graham who both share his passion for exploration and discovery of old hidden treasures.
3. The series also features ghost towns
If you love mysteries and you're also interested in the paranormal, the show featured a two-hour premiere in which ghost towns from all over the world are surveyed. This is exciting for those who believe that some of these old abandoned towns have some very eerie qualities and unexplained happenings. The history of each town is also explored and shared with viewers to discover when the towns were built, what special events may have taken place there and why they were abruptly abandoned. These are the towns that the rest of the world has forgotten and some locations include a United States Navy base on teh Pacific Ocean, the Mare Island Shipyard near San Francisco, the World's Fair Site in Seville, Spain and the 1936 Olympic Village in Berlin Germany, just to name a few.
4. The show examines engineering wonders
There are also locations which feature some of the most elaborate and intricate structures known to man. These buildings or sometimes simply ruins of structures were once located in the center of commerce but left to crumble. The show looks at the original engineers, what they were used for and investigates the possible reasons why they were left to deteriorate. Some locations include the Chernobyl Exclusion Zone in Russia, locations in the French Alps, the Goat Canyon Trestle railway of California and more.
5. The show is educational
The investigations center around locations which are steeped in mystery, and a large part of the premise of the show is to learn more about the questions surrounding the area so they can answer them on the program and share the knowledge that they've gained with others. What's so intriguing about the show is that they not only investigate American sites, but they've taken their queries to other locations. It's much more than just scavenging old sites, it's also about learning more about the histories of the places as well as the people who are known to be connected with them. There is a lot to be learned from watching Mysteries of the Abandoned.
6. The show features expert investigators
The cast and crew who are involved in bringing the series Mysteries of the Abandoned to life aren't just folks with nothing better to do. They are educated and intelligent professionals who make serious inquiries into the mysteries. For example, Phillip Grossman is an internationally recognized photographer and documentation specialist. He earned his degree in Civil and Architectural Engineering and has worked professionally for large companies an analyst and engineer. He returned to college and completed his graduate degree and went into consultation work. He's also an aviation pilot and is working on the completion of his commercial and multiengine certifications. He serves as a consultant for the program.
7. The cast and crew changes
As we were looking through the history of Mysteries of the Abandoned we noticed that since 2012, there have been new members added to the cast who appear and speak on the show, giving their expert opinions. This keeps the episodes fresh and new and gives the viewers a variety of viewpoints on the topics at hand.
8. The diversity of the crew makes it more interesting
Historians and authors such as Andrew Gough appeared in 2017 for 7 episodes, Military Historian and author Saul David appeared for 6 episodes, Space Physicist Martin Archer also provided his consultation for six episodes in 2017. There has also been solar physicists, professors of various disciplines, structural engineers, naval historians, Residents, inmates, workers and a variety of voices who helps to shed light on the mysteries being investigated.
9. The scenery is interesting
If you've ever wanted to journey to new places that you haven't seen before, Mysteries of the Abandoned can take you places. Some of the scenery is beautiful with gorgeous landscapes, winding roads and high mountain cliffs, while other scenes are simply nostalgic. Since filming takes place all over the world, you get to see new places.
10. Mysteries of the Abandoned fulfills a longing in us
Most people enjoy solving a good mystery. There is something intriguing about the past and about old and sometimes even ancient places which are shrouded in mystery. It's just human nature to wonder and it is that attribute that leads us to make some of our greatest discoveries. This program delves into some deep questions about history, philosophy and even anthropological aspects of the places under investigation. It keeps our minds fresh and our ability to question sharp.
Tell us what's wrong with this post? How could we improve it? :)
Let us improve this post!