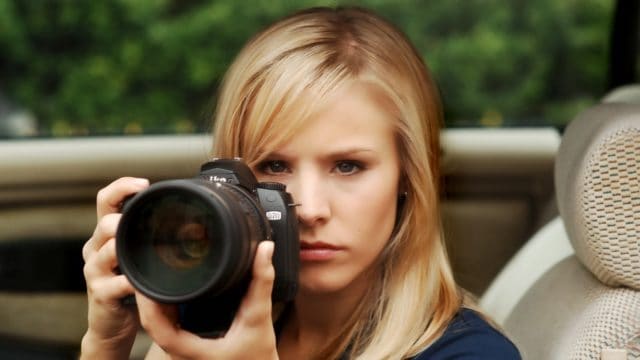 Some people might remember Veronica Mars, which was a mystery drama that was centered around the titular character, who was a student as well as a private investigator. In total, the TV show lasted three seasons on UPN and then The CW, thus resulting in 64 episodes. However, it is interesting to note that there was sufficient interest in Veronica Mars that people started discussing a continuation of some sort as soon as it had been cancelled.
For proof, look no further than the fact that the creator Rob Thomas made a serious effort to get a Veronica Mars movie made with the help of the other executive producer Joel Silver. However, that effort fell through because there was a lack of interest at Warner Studios based on the sale numbers for the TV show's DVDs. This resulted in further discussions, but in the end, Thomas Kickstarted a Veronica Mars movie in 2013 with the help of Kristen Bell, who played the titular character, and others.
The Kickstarter made it clear that there was still a fair amount of interest in Veronica Mars. After all, it managed to meet its goal of $2 million within a mere 10 hours. By the end, it had raised more than $5.7 million, which made it the single most successful project of its kind that had been Kickstarted at that point in time. Regardless, the people behind Veronica Mars managed to make a Veronica Mars movie that was released in 2014, which was distributed by Warner Bros. as had been agreed upon from the start. Said movie made more than $3.4 million at the box office as well as a positive impression on a fair number of both critics and consumers.
Will There Be a Continuation of Veronica Mars?
However, while Veronica Mars had a continuation in the form of the Veronica Mars movie, there is still interest in a further continuation, which would presumably be set even further in the titular character's career. In fact, Bell has mentioned that she and Thomas still discuss the matter on a semi-regular basis, which speaks volumes about their shared passion for the Veronica Mars franchise. Furthermore, it is interesting to note that Bell has outright stated that she plans to do a follow-up even if she has to do it at the age of 80, which seems reasonable enough because if a continuation happened once, there is no reason to believe that a continuation can't happen again.
How Will Veronica Mars Be Continued?
With that said, the most interesting part might be how the next Veronica Mars project will happen. Bell has mentioned that there was a choice between a movie and a limited series, with both she and Thomas choosing to focus on a limited series of six hour-long episodes at the moment, not least because she thinks that an episodic setup is the best way to do Veronica Mars. As a result, while it sounds like both Bell and Thomas are still searching for a way to make the limited series happen, the chances of Veronica Mars making a return to the screen in the not so distant future seem relatively high, particularly since this is an era in which old TV shows are getting revived on streaming services left, right, and center. Something that should come as welcome news to fans of the Veronica Mars franchise.