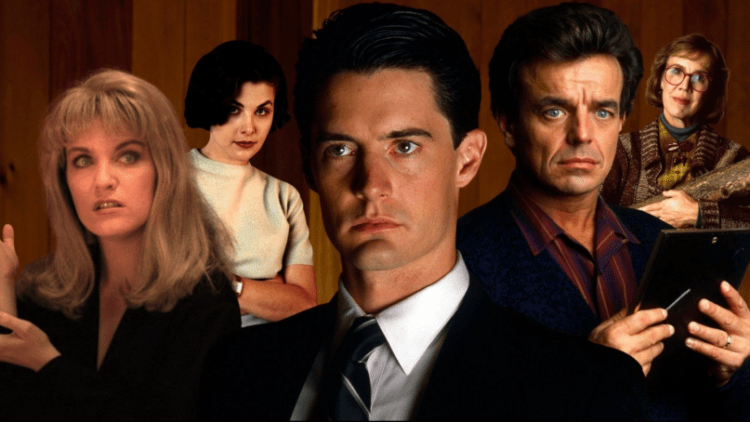 Now a word to the reader, there are a lot of cast members to the original Twin Peaks, so it was necessary to just pick out a handful and go with that. The show that so many people just had to know more about and watch on a regular basis was something of an oddity and was a different kind of program altogether. It had elements of so many different things that it became kind of a hard show to follow unless you'd been watching every last episode and were upon the goings on without question. When the show made a limited return in 2017 some people about lost their minds thinking that it might come back for good, but it was only a single run on HBO and was meant to give fans a treat but not get their hopes up too much. Be that as it may it's still interesting to think of what happened to the cast members, or at least some of them, once the show was over and done with.
Here's what happened to a few of them.
Everett McGill – Big Ed Hurley
You might remember Everett best for having sparred with Clint Eastwood in Heartbreak Ridge, or maybe you remember him in the 1984 version of Dune as Stilgar. In any case the actor retired after a while and went off to live in the country. He came out of retirement just long enough to reprise his role as Big Ed Hurley for the 2017 show. After that it's presumed he headed home and hasn't been heard from since.
Miguel Ferrer – Albert Rosenfield
Miguel had a long TV and movie history that usually paints him as the bad guy or the somehow hard-to-like good guy. He was a great actor in his time and did a lot of bit parts as well as lesser roles that put him in the same movie with the greats but hardly ever allowed him to step forward and take the lead. He did manage to place a convincing role in NCIS: LA for a while though. Sadly he passed away in 2017 from throat cancer.
Lara Flynn Boyle – Donna Hayward
At one point and time she had everything going for her and was expected to be a huge star. Then things started going wrong or some reason and she just about disappeared. She's got a long and impressive filmography to fall back on and she's been in some truly great movies, but in all honesty she hasn't been seen in a film since 2014 so it's kind of hard to think what she might be up to.
Naomi Watts – Janey-E Jones
Naomi has been around the block a few times in her career and has done some great things along with some 'meh' things that didn't really get a lot of positive attention. She keeps moving forward though and has been prominent in film throughout the last decade. As one of the many actresses that is sought after in Hollywood she continues to keep her edge and to shine when she needs to while taking a break when she feels it's necessary.
Ray Wise – Leland Palmer
Ray has had a long and fulfilling career and he's still going. He's had projects lined up one after another for years now and isn't slowing down to take a break. That's impressive in this day and age when someone that's just now coming into his seventies. He looks great for his age and seems like he's still enjoying the job so you can imagine that he'll be around as long as he can.
Sherilyn Fenn – Audrey Horne
Sherilyn has been around for a while as well and is still very active. She's got his kind of look that suggests she can be warm and comforting but that she could easily become cold, distant, and extremely aggressive if she wanted to. Thankfully her characters are usually quite kind and more catty than vicious a lot of the time. One of her more recent appearances was in the film Wish Upon.
David Lynch – Gordon Col
It's had to know if this guy ever smiles, but apparently some people have seen it. Perhaps it's like a blue moon, you can see it every now and again but you've got to be paying close attention. That being said Lynch seems to be thinking over whether or not he'll come back with another season of Twin Peaks or not. He hasn't quit or given up, but he has been contemplating the idea for a while.
Kyle MacLachlan – Dale Cooper
Dune was his first breakout role and despite what critics might have thought a lot of people loved it. He's also played voice roles such as Riley's dad in Inside Out as many people might not know. Currently he's got a full schedule since he's continued to act ever since the show went off the air the first and second times and like a few others on this list he's not slowing down to rest anytime soon.
For the most part all but a couple of these folks still have a bright future ahead of them.