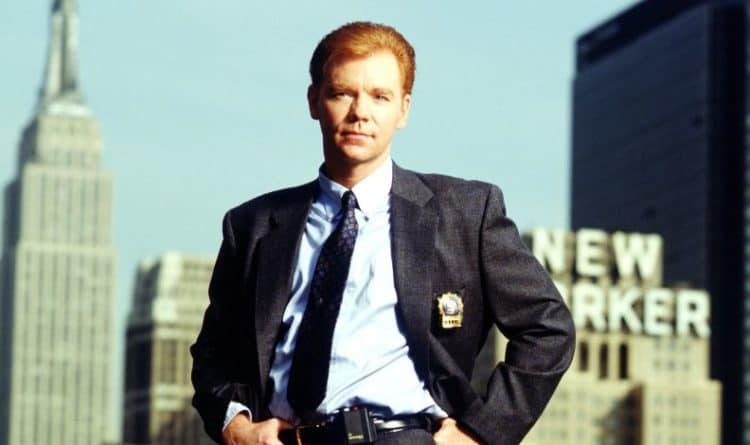 If you want to talk about one of the more maligned and somehow popularized actors in Hollywood then David Caruso probably comes in pretty high on the list since the retired actor, yes he is retired, wasn't exactly one of the biggest or most well-respected names in show business. Some people liked him, that's pretty evident, but he wasn't the type to put butts in seats, especially in the movie theater, as Brian Boone of Looper reminds us. Movies like Jade, Session 9, and a few others, like the aptly named Kiss of Death, were commercial flops that only a few people seemed to enjoy, but one of the biggest legacies will no doubt be the characters that he played in movies such as An Officer and a Gentleman and Rambo: First Blood. Anyone want to remember those? His character had his butt handed to him a couple of times since he didn't play that strong of a character and in all reality his acting style wasn't all that great either. Some might want to disagree and argue the point until they're blue in the face but quite honestly it's surprising that Caruso lasted all the way to 2012.
Even his time on CSI as Horatio Cane wasn't enough to make him a big star since without the rest of the crew he would have been horribly exposed as a guy that absolutely needed those around him to do pretty much anything. Yes, it seems like I'm being excessively negative about Caruso, doesn't it? But the problem here is that Caruso is a guy that had a lot of desire to be a star but almost none of the talent to even belong on the screen. In a big way he was a filler, an extra character that was easily typecast and somehow finagled his way onto the screen to show what he could do. So far looking at nearly every angle there are a lot of folks that are down on Caruso and only a few that are actually able to stand in support of him for more than a few minutes without laughing and pointing to one gaffe or another he's been responsible for in the past. Not only that, but he was notorious for being hard to work with and a couple of writers actually thought they were going to flip out or possibly have a heart attack since he acted like a prima donna a good part of the time and as a result people just didn't want to be around him. Some might say that this is pretty normal when working with actors but to be honest, even actors can be decent and there are plenty out there that are said to be decent folks that enjoy the company of others and don't revel in the problems they can cause as Caruso is said to have done.
There is a rumor that his name has been on the list of people to tap for new movies and shows that might be coming along thanks to the rise in streaming services, but so far it would seem that he's maintaining his retired status as he hasn't been attached to a single project in the last seven years. One can only hope that run extends since at this point bringing Caruso back might mean that someone has hit the point of desperation and doesn't see any other way forward. Let's put it this way, bringing Corey Feldman back as a headlining rock star would make more sense than hiring on David Caruso for, well, anything. It's true that he somehow managed to break into show business, get paid, and get his name out there to live forever in infamy, but at the same time he's attained the kind of fame that a lot of actors would rather do without since his name has become something of a cautionary tale and not really worth remembering past that. Some folks might have enjoyed him in NYPD Blue, others might have liked him in CSI: Miami, but the best roles to remember him by are those that came earlier and saw Caruso getting the tar knocked out of him for being something of a presumptuous character that didn't know when to just clam up and go with the flow. Of course that was the idea of the character, but if he was even half as difficult in his earlier days as he seems to have been during his CSI days then it's likely that people just didn't enjoy working with him at all. Steven Bochco wrote in The Hollywood Reporter an account of what it was like to work with Caruso, and it's an interesting read.
So in light of this, thinking about what's happened to David Caruso, it's fair to say that not much has happened to him since he hasn't been around the Hollywood scene for a while, and at this point there several people that might actually be glad about it.
Tell us what's wrong with this post? How could we improve it? :)
Let us improve this post!