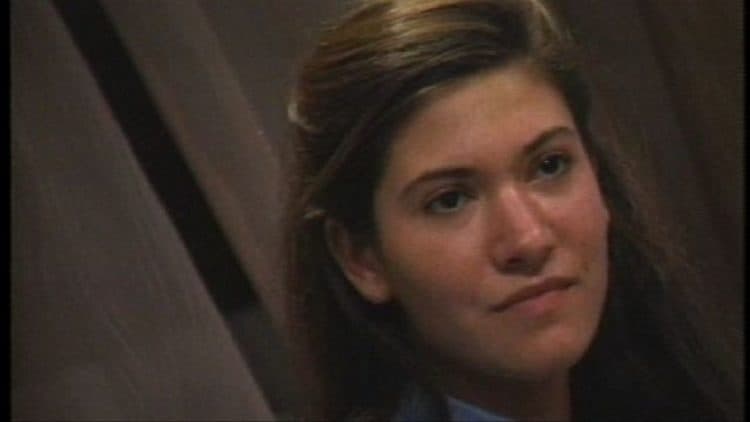 In the 1990s, we witnessed the birth of an MTV show, which many pundits claim to be the foundation of modern-day reality TV. The show was The Real World, and according to Wikipedia, it is one of the longest-running shows in television programming history. The 30-minute show ran from 1992 to 2017 on MTV and currently airs on Facebook Watch. The show featured various stars during its long lifeline, most of whom were the youth and helped showcase issues facing them, such as relationship, religion, and drug use. Among the stars of the show who got much attention was Julie Gentry, the youngest cast member on Real World when it debuted. It is almost two decades since she appeared on the show, and many of her then-fans are wondering where she is. If you are part of these curious followers, then stick on as we speculate on whatever happened to Julie Gentry.
Julie Gentry's Background
Julie Gentry joined the cast of Real World: New York in 1992 when the show was still in its first season. Julie and the rest of her cast members are responsible for the mainstream direction the program took. She gained much attention from reality because she was the youngest at the time – being 19 years old. She was the only one who came from the south as the rest of the cast came from the Mid-Atlantic States. According to Fandom, she was an aspiring dancer, and she sought to further her career in dancing. The show presented the first time she was in New York and also the first time out of her home state of Alabama. Her father wanted her to pursue a career in computer science in case her dancing gig did not pick up as she expected.
Role In Real World
Julie Gentry had a soft-spoken persona when she joined the set of Real World. As it was her first time in New York, she represented a newcomer's perspective of the city. It was also her first venture into the world as an adult and connected with many young adults trying to take the world by its horns. Her personality and desire to learn made her the darling of the program. Her bad luck in getting love also resonated with a large part of the audience, most of who hoped she would get hitched as the show progressed. So where did the show's darling disappear to? Let us look at some of the possible scenarios that may explain her absence from the screen.
Marriage
According to IMDb, Julie got married six years after she appeared on the reality show in 1998 to Joshua Gentry. Presently, the couple has two children, a son Noah, who was born in 2001, and another child born in late 2003. Marriage life is very daunting, especially with children in the picture. It is probably the reason why Julie moved back to Alabama after the show to focus on her young family. While it is one of the pointers to why she disappeared from the limelight for long, at least she got lucky with love. Many celebrities choose to go under the radar when they establish families. It is a great move that separates their professional and personal lives, ensuring a sense of privacy.
Pursuing Her Dance Career
One thing we knew from Real World is that Julie loved dancing. She had profoundly bought into her talent and was willing to go the next step to become a pro in what she loved. It was an expectation that she would pursue dancing sometime in the future. In 2004, she was teaching part-time dance classes, with her focus on ballet. It is an excellent move, considering she pursued what interested her most when she was young.
Acting
Despite her soft-spoken demeanor on the reality show, you could notice that Julie was multi-talented, and aside from dancing, she also had interests in acting. There is a possibility that she took several acting roles in film and television after she was done with Real World. She has few acting credits to her name, including the Clint Cowen directed The Wedding Video, which came out in 2003 and featured some of her castmates in the reality show. She also had an acting role in Shut Yer Mouth, a 1996 release. It seemed she did not lean more on this path as she only has a handful of appearances in both television and film.
Pursuing Education
Julie Gentry joined the show at an age where most of her peers were joining college. She was to pursue a career in computer science, in case her dancing career failed to pick. While she was offering dancing classes after the birth of her second-born child, she went back to school for a business course at the University of Alabama. There is a high chance she ventured into the corporate world if she completed the course.
Business Interests
Many celebrities decide to play low key when they go into business. During her time in the reality program, Julie may have made vast earnings that acted as a backup capital for her business interests. It is merely speculation as there are no confirmed businesses that she takes part in.
Closing Word
Real World revolutionized the reality TV genre and was a foundation for the many shows we have presently. The MTV program introduced us to a diverse cast coming from different parts of the country. Some of the cast members of the reality show went on to have impressive careers in showbiz, while others went low key. In the latter category, we have Julie Gentry, one of the captivating cast members of Real World, who was the youngest in the first season. She suddenly went off-radar once she got married. Marriage life probably tied her down, and she spent most of her time in her home area in Alabama.