Beyoncé is arguably the biggest female artiste of her generation. She has established herself as not just a great performer with great vocal ability, but also as a businesswoman. Her work has been very influential in the world of entertainment and in global pop culture.
Beyoncé's long successful career which began when she was a child continues to grow without an end in sight. However, her work as a performer is not limited to just music. As an artiste, she has proven that she has the skill to be a successful actress as she has also lent her talents to films both in acting and speaking roles.
Dreamgirls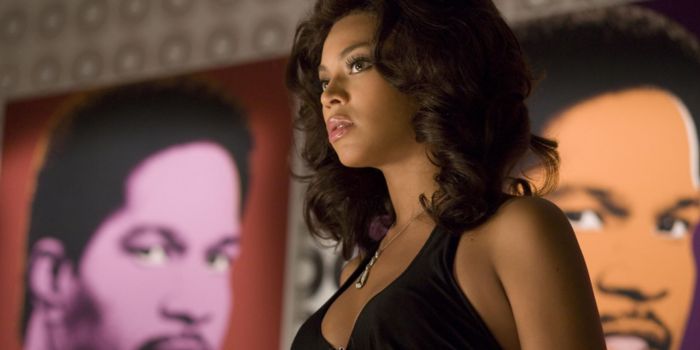 The 2006 Dreamgirls, is Beyoncé's most iconic movie. In it, she plays Deena Jones, a member of the musical girl group The Dreams. The film which is loosely based on The Supremes tells the story of the evolution and growth of Black music in the 1960s to 1970s. Addressing issues like racism, body image and the manipulative nature of the music industry and the theft of the work of black artists that was common during that period. Beyoncé is part of an ensemble cast that is made up of Jamie Foxx, Jennifer Hudson, Eddie Murphy, Danny Glover and Anika Noni Rose. This was a very successful film and Beyoncé was nominated for a Golden Globe amongst many other awards.
The Fighting Temptations
The Fighting Temptations is another musical which saw Beyoncé put on not just an acting performance but also featured her singing. In this movie, she is Lilly, a single woman who catches the attention of a man who, based on the mandate of a will and the promise of an inheritance returns to his hometown to run a church's choir. The film is a heartwarming tale of resilience and fighting for what you believe in. Beyoncé manages to surprise with the depth of her talent and while we know that she is a great vocalist, hearing her sing on the film hits like you are hearing her for the first time.
Obsessed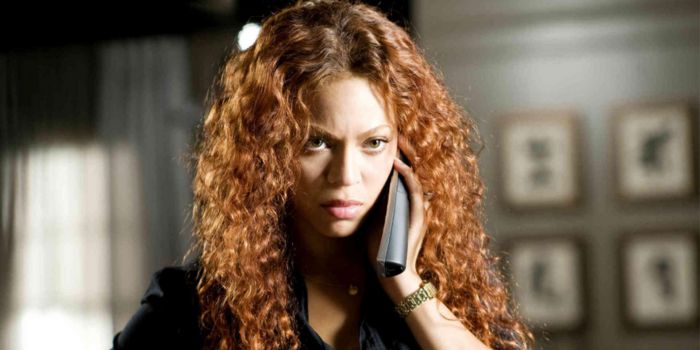 In Beyoncé's least critically successful movie, she portrays a strong and determined woman who finds herself in a perilous situation. Beyoncé's character, alongside her husband, played by Idris Elba, decides to relocate to a new neighbourhood. Their seemingly peaceful dynamic is altered when Elba's character becomes the target of the intense obsession of another woman. This woman becomes convinced that Idris Elba's character is secretly in love with her, misinterpreting his friendliness as flirtation. As the story progresses, the stalker's behaviour escalates rapidly, transforming into a relentless pursuit that borders on the edge of madness. In a gripping near-death fight scene which ends with the stalker's own demise.
Epic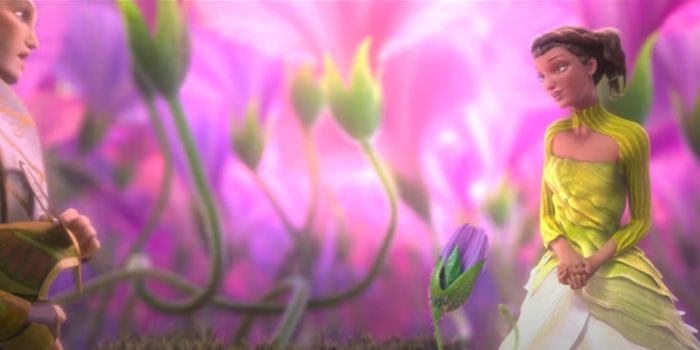 In her only animated role, Beyoncé is Queen Tara, the queen of the forest and its inhabitants. This film was loosely based on a children's book and tells a good old-fashioned story of good versus bad. Beyoncé's character has a short appearance in the film but this is enough to leave an indelible mark on the entire film, which is mostly thanks to Beyoncé's charismatic acting even as just a speaking role. This is also another film that Beyoncé lent her singing to as she sang on the film's soundtrack.
Cadillac Records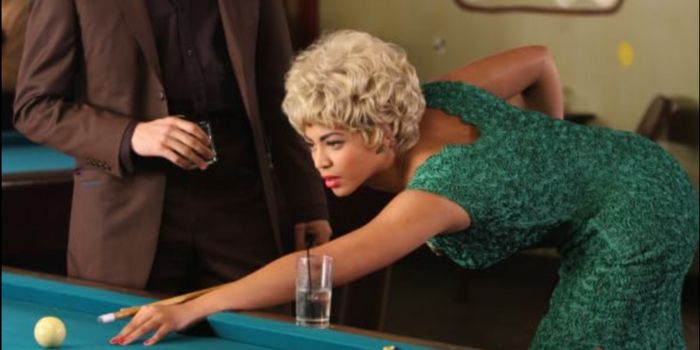 This is yet another film that sees Beyoncé returning to Motown playing a real-life person. In Cadillac Records, she is Etta James and the bulk of her performance in the film addresses James' relationship with Leonard Chess played by Adrien Brody. For the film, Beyoncé recorded five songs three of which are covers of Etta James' songs. For her performance, Beyoncé received a number of nominations and this also happened for her musical work on the film. This was her next role after her work on Dreamgirls and it was almost as successful as its predecessor. It wasn't a hit at the cinemas and it got an average rating from critics who mostly praised the performances of the actors including Beyoncé.
Austin Powers in Goldmember
This was one of Beyoncé's early movie roles. In this film, she plays Foxxy Cleopatra, an undercover FBI agent who joins her ex-boyfriend Austin Powers to find and rescue his father. She also worked on the film's soundtrack and recorded the first song on the film's soundtrack. It is a fun movie that matched the tone of the other films in the Austin Powers universe.