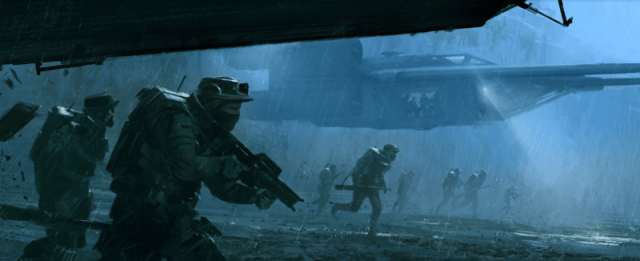 This year has been going by incredibly fast, and each passing day puts us just a little bit closer to the release of Rogue One: A Star Wars Story, the first of Disney's planned anthology/spin-off films set in the Star Wars universe.
Knowing just how desperate we all are for more of Rogue One, especially now that the marketing campaign will really start kicking off, the official Star Wars Twitter account has confirmed that a new trailer for the film will debut this Thursday during NBC's coverage of the 2016 Summer Olympics.
See the premiere of the new #RogueOne trailer during Olympic coverage this Thursday. pic.twitter.com/xkQIIvoYu3

– Star Wars (@starwars) August 7, 2016
We don't know for sure when the trailer will air, but it's expected to drop sometime during swimming finals and women's gymnastics (two of the most-watched events in the competition).
If you want more Rogue One, be sure to keep an eye out in Rio.
Rogue One: A Star Wars Story releases in theaters on December 16. What do you hope to see in the new trailer? Let us know your thoughts in the comments down below!
[Photo Credit: Disney/Lucasfilm]