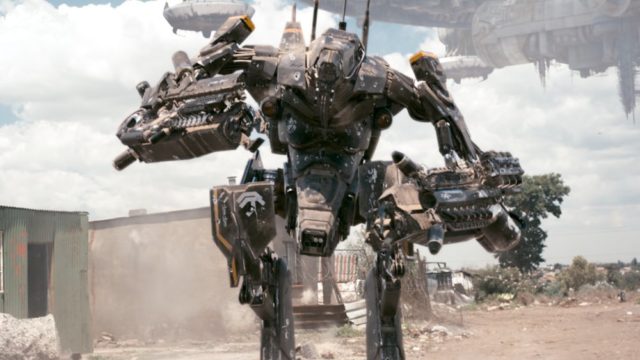 Many fans of the sci-fi genre, including myself, consider District 9 to be one of the best sci-films of all-time. It was clearly one of the most original using the documentary style format but it was also one of the most realistic. Rather than portraying aliens as a species that wants to annihilate the human race, Neill Blomkamp brilliantly portrayed them as refugees and illegals in our world. When you think about it, this is probably what it would look like if aliens were among us in the Trump administration.
One of the interesting things about District 9 is that the ending is such that a sequel is 100% likely and doable should Blomkamp wish to do so. What's fantastic is that Blomkamp recently announced this sequel is likely. Heannounced a new series of experimental short film projects that will focus on sci-fi stories. The project is set up with Oats Studios and during an interview with The Verge regarding this new venture he's embarked on, he was asked if he is still planning his District 9 sequel District 10. He says:
"With District 9, I plan on making another film in that world. To go back and work with WETA, and make the film would be cool, but anything that pre-exists like that may not be the best fit for whatever we're trying here."
Blomkamp also confirmed that his project for Alien 5 is official dead. Thank God. I don't want Blomkamp touching any part of that franchise.
"I think it's totally dead, yes. That would be an accurate assumption at this point. It's sad. I spent a long time working on that, and I feel like it was really pretty awesome. But politically, the way it's gone now, and the way that it all is – it's just not going to live." Ridley [Scott] was one of my idols growing up. He's so talented and he's made this film that really set me off in a direction. I want to just be as respectful and not go stamping around in this world that he created. I think that if the circumstances were different, and I didn't feel like I was getting too close to something that he obviously feels a massive personal connection to, that things that may have played out differently. But I did want to be as respectful as possible."
No disrespect to Scott but I think Blomkamp can give him a serious run for his money. He just needs a few more films under his belt. I can't wait to see what he does with District 10.