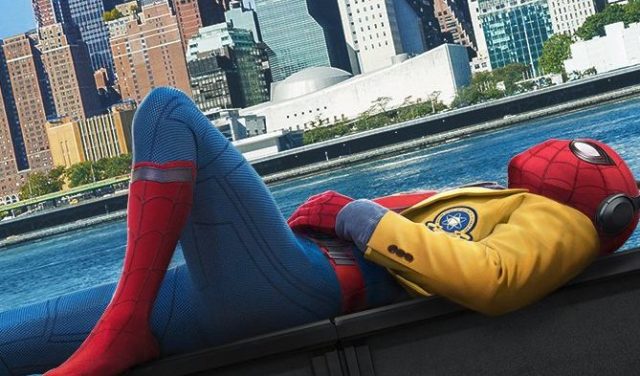 You know what's awesome about this new Spider-Man: Homecoming poster? It's Spider-Man, just chilling out with Avengers tower in the background. Only 3 years ago this would've been a fantasy, fan-made mock up. For those of you picky New Yorkers out there:
In this poster, it looks like they're trying to say it's right next to the "Lipstick building" which would be the Citi Corp center (the building with a slant on it, 53rd & Lex) but the Chrysler building isn't that close to those buildings and the UN is a few blocks south. In the Avengers it was built over the Hemsley Building (which is the building in the middle of Park Avenue. NOT the Met Life – 42nd Street and Park Avenue). The Met Life building is totally removed from the movie.
In other words … the building itself moves from movie to movie AND they move or remove certain buildings. So you won't find anywhere to really see where the building would be.
Question: What is the jacket he is wearing? Looks like something from NASA.