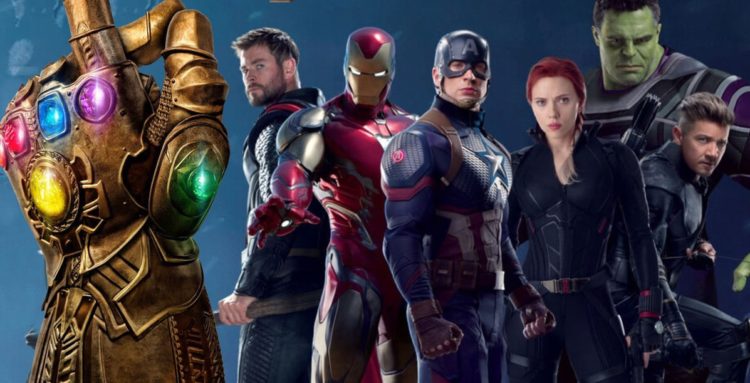 What I did for the DCEU, I have to do for the Marvel Cinematic Universe. It's a whole new chapter for the MCU and that means more characters are coming. As a big Marvel geek, I can make some educated guesses as which characters we'll be seeing in the near future. Adding those characters is one thing, but casting them is where the challenge comes. It just so happens that I have some actors in mind to play some particular characters I want to see in the MCU. There are a lot of characters to cover, but I've chosen to cast the most essential ones that I believe will impact the MCU the most in the near future. If you're a big Marvel nut like I am, expect to see some familiar faces, including some of your favorite heroes and villains.
Here we go, Marvel fans. I hope this gives some artists some ideas for some fan art.
Brian Tee – Namor
Brian Tee is one of those actors who seriously needs more recognition. What better way to put him on the bigger part on the map than to cast him as Namor? Yes, Namor isn't Asian, but technically, he's not human either. Marvel is really starting to up the ante on adding more diversity, and I believe casting an Asian actor to play Namor is perfect opportunity to further enhance that. Tee doesn't have a lot on his filmography, but one of his best roles is a more villainous Liu Kang in the Mortal Combat Legacy series. He's plays him as a violent anti-hero that actually has good intentions, but can be a facetious, self-righteous powerhouse. That sums up what kind of character Namor is and I think Tee can deliver exactly that.
Casting Tee would prove that Marvel is serious about including more diversity in the MCU; his talent is basically just a big bonus. Oh, and it would be Marvel's answer to DC's Aquaman.
Michael Fassbender – Doctor Doom
The MCU knocked it out of the park with one villain, now how exactly do they top themselves after that? I'd say the answer is a man with an iron mask and a messed up face. I'm talking about the man himself, Doctor Doom. After seeing him be botched twice in two underwhelming Fantastic Four movies, I'm just itching for a proper version of the villain. For starters, let's actually cast an immensely talented actor to play him. I vote German-Irish actor, Michael Fassbender. Why him? Well, his German-Irish background gives him an advantage, because he can pull off a Latverian accent and like Doom, he has a smashing head of red hair. Yeah, Latverian accents aren't really a thing, but Fassbender can probably make one.
Let's also not forget that Fassbender is insanely good at playing villains. As Doom, I imagine him as the ultimate sinister villain that can intimidate anyone just by talking. If his face heals and the mask is off, he can be all Michael Fassbender and give us that villainous charm he's so good at delivering. Basically, it's all his villainous roles rolled into one.
Paula Patton – She-Hulk
I hope the casting announcement for She-Hulk is coming soon, because I'm itching to find out. If I had to pick an actress, I'd go with Paula Patton. She can play the more shy Jennifer Walters, then shift to the tougher She-Hulk. To me, she just has the look that convinces me she can pull off an intimidating She-Hulk. That's something we need if our Hulk is going to keep bing Professor Hulk. I think it'll just be humorous to have his cousin hang around and actually be tougher than him. It could lead to some playful family banter and actually give us a Hulk duo.
Nikolaj Coster-Waldau – Moon Knight
In his early Game of Thrones days, I would've pushed for Nikolaj Coster-Waldau to play Adam Warlock. It's probably because of that smashing head of blonde hair he had that was strikingly similar to Warlock's. However, after seeing how he played Jamie Lannister in a more grittier manner in later seasons, I have a different character in mind. Moon Knight, who is basically the Batman of Marvel, is getting his own series soon and I believe Coster-Waldau can re channel some of that anti-hero Jamie Lannister energy into Moon Knight. I'd picture him as a tough and brutal hero with a facetious attitude and is ultimately a damaged man. If he did it once, he can do it again, but this time, as a gritty superhero.
Javier Bardem – Doctor Octopus
I'll admit, Javier Bardem wouldn't of been my first choice for Doc Oc. However, after seeing an impressive piece of fan art by concept artist Jackson Caspersz, I can got to say that I'm all for it. Casting Bardem would bring a different kind of finesse to the character, most notably that distinctive voice he has. When he talks, it gets your attention, and you listen. That kind of Doc Oc would certainly appeal to the young Peter Parker and their mutual interest in science would probably spark a relationship between them. Of course, they would eventually have to become enemies, but some good can come out of it.
I picture him as the caring mentor at first that can lead Peter into a good direction in his life, but circumstances cause him to lose his way. This can lead to a very personal battle between them and Bardem's masterful acting will only sell it perfectly. Plus, I can imagine his Doc Oc easily leading the Sinister Six. How can that voice not get you to listen?
Hailee Steinfeld – Kate Bishop
This has been a back-and-forth rumor going on for a while now, and Hailee Steinfeld herself hasn't exactly confirmed that she's on board. However, if the rumors of her playing Kate Bishop are true, then I'm all for it. Kate Bishop is the protege of Clint Barton and in the realm of the MCU, she'll most likely be his replacement. That's the point of the upcoming Hawkeye series that's unfortunately on the delay list. Despite that setback, several reports claim that Steinfeld is being eyed for the role.
When I first heard them, I wondered "the pop singer as a superhero?" yeah, I don't know about that. Then I rewatched some of her movies, including the animated Into the Spider-Verse, and just pictured her animated Gwen Stacy as the actual Hailee Steinfeld. Close your eyes, and listen to her talk; you'll see her in a different light. A light that reveals what she can bring as Kate Bishop. She can be the kickass tomboy that puts the boys to shame and even deliver on some big laughs. Given that Steinfeld has a history of playing serious and comedic roles, I believe making Kate Bishop a believable character shouldn't be too hard for her. She's got the talent, the look, and hey, why not have her sing a song or two?
Joe Manganiello – Hercules
As of now, it seems Thor is the only original Avenger that won't be retiring. He may be having fun with the Guardians of the Galaxy, but he's still very much the God of Thunder. However, with Asgard gone, there's a little mythological place called Olympus that can take its place. The strongest god amongst them is none other than Hercules. Thor's time in the MCU can be coming to an end, given that he's been alive longer than the other MCU heroes. If he is going to hang up the hammer or even die, someone has to come in and fill that mythical balance of power.
My pick is Joe Manganiello as Hercules. Besides having the imposing physicality for the role, Manganiello can play a different kind of god-like hero that's opposite to Chris Hemsworth's Thor. By different, I mean he has to be less honorable and completely aware that he's a handsome, powerful god with a penchant for alcohol. Manganiello can give us the impulsive, narcissistic powerhouse that can easily rival Thor and even take his place as the big superhero deity of the MCU. It'll kind of be like his character in Magic Mike, except no stripping. Yeah, I mean more in the sense that he can be buff and overconfident. Plus, how cool would it be to see Hercules and Thor fight?
Final Thoughts
First the DCEU, now the MCU. Man, that was fun. It's unfortunate Marvel had no virtual comic-con like DC, but let's hope they make some announcements soon. These actors, in my opinion, are the best choices to play these characters. If Marvel doesn't pick them, I can still expect them to cast other actors who are just as talented. After all, it's what they're good at.