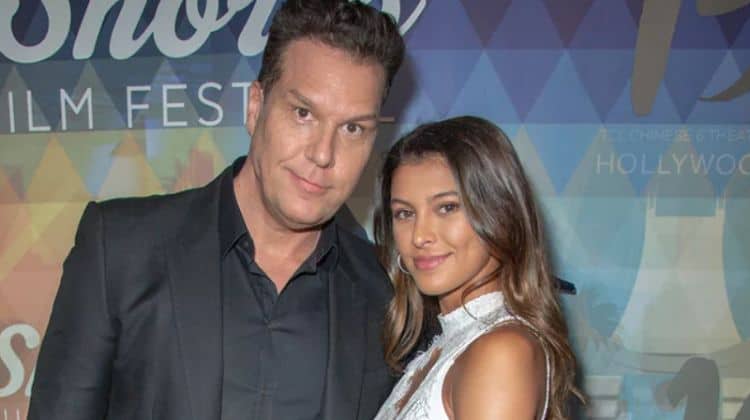 Dating someone in the public eye can come with a lot of perks, but on the flip side, it can also come with a lot of scrutiny. From the beginning of her relationship with Dane Cook, Kelsi Taylor has experienced both of those things. Initially, the couple's relationship raised red flags for a lot of people. In addition to being almost 30 years younger than cook, Kelsi was just a teenager when they started dating. As a result, both Dan and Kelsi have been inundated with questions and comments from the public. Through it all, though, Kelsi has managed to remain gracious and professional. Keep reading to learn 10 things you didn't know about Kelsi Taylor.
1. She's From Nevada
Kelsi was born and raised in a small town in Nevada. Like most people from small towns, there are things she loves about it and things she could definitely do without. She relocated to Los Angeles when she was about 12 years old and she has been living there ever since.
2. She Has A YouTube Channel
Creating content seems to be something Kelsi enjoys and she even has a YouTube channel to prove it. Although she was active on the channel for a while, it's been a little more than a year since she's uploaded any content. If she were to start posting consistently, Kelsi probably wouldn't have any trouble building a large following.
3. She Loves To Travel
Traveling is one of Kelsi's favorite things to do and she has been blessed to be in a position that has allowed her to travel often. She loves getting the chance to experience different cultures and see new places. Some of the destinations she's visited include England, Morroco, Canada, and France.
4. She's All About Health And Fitness
Taking care of herself mentally and physically has always been very important to Kelsi. That said, however, working out has never really been Kelsi's thing. In a Q&A video on her YouTube channel, Kelsi admits that she never enjoys exercising until she discovered Pilates.
5. She Likes To Spread Good Vibes
Kelsi is a very positive person and she loves to spread that energy to others. If it has anything to do with good vibes, you can pet that Kelsi is all about it. She also believes in the overall importance of energy and she even has a collection of different crystals.
6. She's Close To Her Family
For the most part, Kelsi has remained pretty quiet about her personal life outside of her relationship with Dane. That said, we do know that she comes from a tight family although her siblings are much older than her. Despite their age difference, Kelsi's brother and sister have played very important roles in her life.
7. She's A Musician
There are a lot of people who only know Kelsi as Dane Cook's girlfriend, but in reality, she is much more than that. Kelsi is a very talented musician who has been pursuing music for almost half of her life. Even though she's yet to achieve commercial success, Kelsi has been working hard to establish herself. She has released several songs including an EP called Fear of Yourself which came out in 2018. It's unclear if she has plans to release an album.
8. She Finished High School Early
Kelsi isn't just a pretty face, she's got the brains to back it up, too. In the Q&A video on her YouTube channel, Kelsi revealed that she was just 16 years old when she graduated from high school. Despite graduating early, however, Kelsi also said that school was never her thing. Instead, she preferred to focus on more creative pursuits. She decided to drop out of college to continue focusing on her career as a musician.
9. She's A Dog Person
All of the dog people out there would probably agree that nothing can compare to the relationships between dogs and humans. Kelsi is an animal lover and she has an extra special place in her heart for dogs. She has two fur babies, Chopper and Ripley, who are both on their way to becoming social media stars.
10. She's Serious About Taking Care Of Her Skin
Taking good care of her skin is very high on Kelsi's list of priorities. All of the work she's put into keeping her skin healthy has definitely given her the results she's been looking for. She loves trying different products and admits that she may have decided to become an aesthetician if she weren't so disgusted by the idea of touching other people's faces.