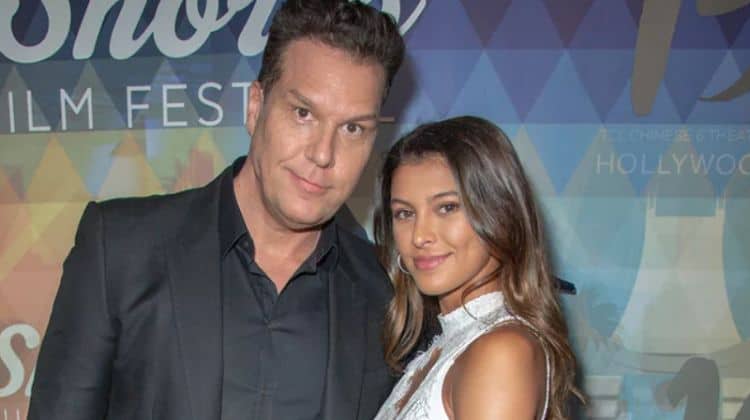 The simple answer to what happened to Dane Cook is that he fell into that roving hole known as 'obscurity' and has been attempting to climb his way back out of it for years now. How much a person really cares about Cook and his career varies since some people find the comedian genuinely funny, while others could never hear from him again and be just fine. But as of now, it does sound as though Cook has been attempting a comeback since back in 2019 he did go on tour, and it's likely that he's been attempting to keep things moving forward in his own way. The only problem this: he's no longer as edgy as he used to be and even if he managed to regain that edge somehow, people aren't buying into it any longer. When he first started his career, Cook was the kind of guy that you might want to hang out with if you could handle his strange, manic energy and understand that at some point that you might be the target of his jokes, no matter if you were on good terms or not.
That's the kind of persona that he took on and to be honest, many upon many people believed this more readily than they did when he decided to take on movies such as Employee of the Month and Good Luck Chuck. In fact, the character of Floyd in Waiting was far more believable since as one of the foul-mouthed chefs at Shenanigans he was in his element, or so it would appear. Getting into movies was kind of where Dane started to flop pretty heavily since his comedic career had already turned people off as he didn't really evolve or change as much as he apparently thinks he's going to in the years to come. The fans might come and go, but if they stay away, that's an indication that someone's act needs to change. It's true that some folks don't want him to change and don't expect it, and it's likely that they're getting their wish since Dane has reached a level of immunity to the MeToo movement in a way that many would never aspire to. His career is still moving, but at this point, it's moving at a snail's pace compared to what he had years ago.
In fact, the death scene that his character, Mr. Baffert, endured in the long-forgotten movie titled Mr. Brooks, is kind of fitting since much like the character in the movie, his career was cut short in kind of a brutal fashion. This is one of the few comedians that managed to sell out Madison Square Garden, a location that's bound to make or break any performer. And yet, for all that, for all the fans that he had years ago, and those that he might have today, Cook slipped in a way that's taken him years to recover from, and in fact, he's still not there yet. It's very possible that we'll see a resurgence before he hits his 60s, but unless something happens in the next decade, give or take a year or two, then it's likely that he'll be remembered for the wild and out of control humor that he came in with, but not much else.
That might not sound fair since he's been through a bit of a wringer with his family when it came to his finances, but apart from his finances, his act just hasn't changed enough. The transition from stand-up comedy to movies didn't go well, and to be realistic, Cook's evolution hasn't really happened yet. It's almost as though his personality dial was stuck on manic when he was younger and simply stayed there for the duration. A lot of us can remember laughing at his jokes and the idea that he started the idea of calling difficult women "Karen", but from that point on he really didn't do much. The movie scene wasn't exactly a success, though there were funny moments in every movie, at least the comedies. But the shouting, the loud and obnoxious behavior, and the fact that none of that really ever changed didn't help him out.
Now that he's getting to be an old man, Cook really isn't improving since for so many years he's been doing the same thing in one way or another. It's a hope that his career can come back, but as of now it feels as though it's kind of a foregone conclusion that Dane Cook will be remembered best for the material that he delivered in his younger years. According to some folks, he's still a funny and popular guy, but trying to equate what he is now to what he was then is like comparing a rockstar to a lounge singer.
Tell us what's wrong with this post? How could we improve it? :)
Let us improve this post!