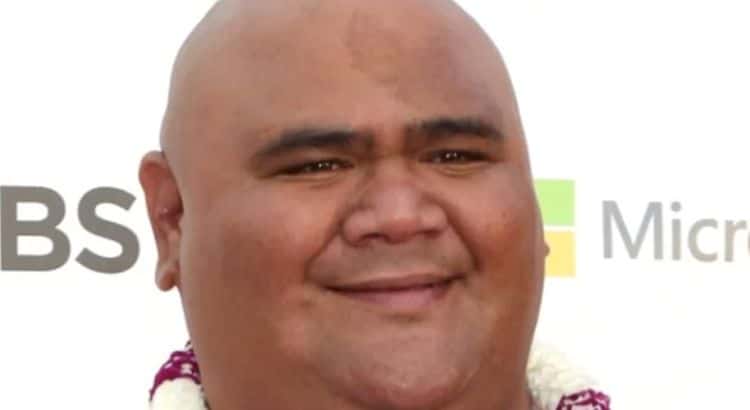 There are lots of actors who play one role that is so iconic that it ends up becoming what they're known for the majority of their careers. Taylor Wily is one of those actors. When Taylor joined the fast of Hawaii Five-0 in 2010, it didn't take long for his character, Kamekona, to become a fan favorite. His magnetic presence and natural ability to entertain were undeniable. Needless to say, when the show ended in 2020, people were hoping to see a lot more of him. Unfortunately, however, that isn't how things panned out. In the two years since Hawaii Five-0 ended, Wily has basically vanished from the spotlight. Keep reading to find out whatever happened to Taylor Wily.
Taylor's Acting Journey
Taylor Wily's acting journey looks a lot different than most people's. We weren't able to find any details on what initially inspired him to get into acting. But what we do know is that he made his first on-screen appearance in 1982 as an extra in an episode of Magnum, P.I. However, it doesn't appear that he thought this would be the start of a career in the entertainment industry. Originally from Hawaii, Taylor's introduction to the spotlight came from sumo wrestling. His wrestling career got off to a great start and he went on a winning streak that lasted for more than a dozen matches. After wrestling for two years, Taylor retired in 1989. However, his athletic career didn't end there. He briefly competed in the UFC in 1993 but lost his only match. Despite the loss, Taylor will forever be a part of UFC history. His UFC match was the first to ever be televised.
Once he was done with competitive sports, Taylor decided to give acting another try. He returned to the screen in 1995 with a role in a TV series called Marker. He only made one other on-screen appearance in the 1990s. Things on the acting front were fairly slow for him during the 2000s until 2008 when he was cast in the comedy Forgetting Sarah Marshall. This opportunity proved to be a turning point in his career and just two years later he was cast in Hawaii Five-0. If anyone doubted his acting skills, his time on the series proved that he was truly meant to be a star. He spent a decade on Hawaii Five-0 and appeared in more than 150 episodes. During his time on Hawaii Five-0, Taylor also played Kamekona on Magnum P.I. from 2018 to 2020.
What is Taylor Doing Now?
In the two years since Hawaii Five-0's ending, Taylor's fans have noticed his absence from the screen. He hasn't made any film or TV appearances since Hawaii Five-0 and he has also been very quiet on social media. His last Instagram post was in November 2018. On top of that, it doesn't look like he's done any interviews since his days on Hawaii Five-0. This makes it very difficult to determine what he's been up to. Plus, since he's always been a pretty private person there isn't much information out there about his personal life.
However, since we do know that Taylor is a proud husband and father, there's a very good chance that he has been using this time to spend with his family. After all, working in the entertainment industry can be very time consuming and it often means having to take time away from loved ones. Sometimes taking a break is necessary to rest, recharge, and re-focus.
What's Next for Taylor?
Even though it's been a while since we've seen Taylor, the good news is that we won't have to wait much longer. According to his IMDB page, Taylor will be in an upcoming movie called Here Comes the Sun. According to the movie's description, "On a scorching July day in the Mojave Desert it's all about dirt bikes, adventure, and love." Unfortunately, a release date for the film has not yet been announced and that's the only information we have on what Taylor has in the works. Hopefully, however, the movie will give him a chance to show the world that he can do much more than play Kamekona. This is very important since we know how easy it is for actors to get typecast based on their most successful role.
That said, it'll be interesting to see what Taylor decides to do next. There is always the chance that he decides to take an extended break from acting and focus on other things. Hopefully, though, that isn't the case. There are countless people who are looking forward to seeing more of him in the years to come.
Tell us what's wrong with this post? How could we improve it? :)
Let us improve this post!