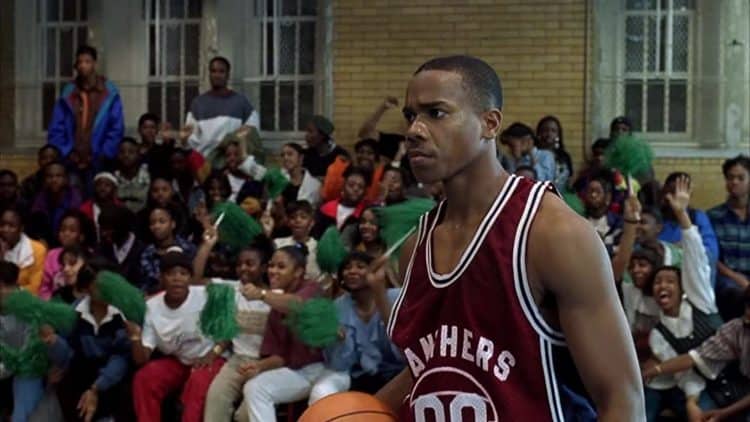 What's really amusing about Duane Martin is that he actually played basketball in college for NYU and was set to play for the New York Knicks at one point, but sadly he was cut and never had a chance to play in the NBA. Acting became his new direction as he went on to play the part of Willie in White Men Can't Jump first and then played in Above the Rim with Tupac Shakur and a few other notable talents of the time. It has to sting to get so close to a goal and then fall just short, but at the very least he did end up finding a route that would give him some renown, and he's been keeping busy for quite some time since as a part of the movie and TV scene he's been taking one role after another as he's seen success with a few roles that might not have gone anywhere after the movie but have still been enough to help people recognize him, which is something that any actor worth their role should be hoping for considering that it's far too easy to let one name after another slip from memory as the years go by. But for Duane, the game of basketball has been one big reason why he's never been far from memory for a lot of people.
Basketball movies are like many other sports movies, when they get hot they become a dime a dozen, and only the most popular, star-studded movies tend to get noticed. Above the Rim wasn't exactly the biggest and best movie, especially since it took one of the same old stories and tried to make it into something special. It did have Tupac Shakur when he was still insanely popular, and it did feature a few very good actors that might not have been known that well but were still recognizable after a few scenes. The movie also featured Bernie Mac at one point, but his character was taken out after a while as part of the plot. Playing the part of Kyle, Duane was able to take on the role of a hotheaded young player that had almost no concept of team play and thought only about his own game since he was hoping to be scouted by Georgetown. The utter disrespect and entitlement this brought him though were likely enough to make a lot of people that have played the game, or any team sport for that matter, cringe as he continued to act the fool and went so far as to insult his teammates, his coach, and even disrespect them by choosing to play with another team for a local community event that pitted various teams against each other. Deciding to play for Birdie's (Tupac's character) team, Kyle made it clear that he was thinking about himself and not the team, at least until Thomas Sheppard, played by Leon Robinson, straightens him out and gets Kyle to realize that he's nothing without his team.
The character of Willie in White Men Can't Jump is a little simpler since Flight and Willie, who is played by Martin, are cocky and very brash individuals that know that they are skilled at the game and are even dismissive of their fellow competitors when the game feels too easy. When Billy and Sidney come to play, however, Willie and Flight find that they're not only tested but outmatched as Billy and Sidney end up winning the two on two contest that takes up a good portion of the movie. This role is pretty straightforward since Duane is an extra, and in fact, this was his first movie appearance, which he executed quite nicely since it was easy to believe that he and his partner were just that cocky and needed to be taken down a few pegs. But there was also no redemption arc that they needed to go through as extras, so it worked for what it was. From that point on though Duane took on a good number of roles that might have been noticed by his fans but have more or less seen him kind of pushed to the small screen or in the background. He did have a part in Down Periscope with Kelsey Grammer that was fairly prominent, and he also had a part in Scream 2 as Joel the cameraman.
Thankfully, unlike Gale Weathers' former cameraman, Joel did survive, which was nice to see in a genre where so many people believe that the black man is going to be the one to die right off the bat. Of course, that stereotype was already upheld since Omar Epps and Jada Pinkett managed to get killed in the opening scenes. As of now though it does appear that Duane is still active, and might be in the process of working as we speak.
Tell us what's wrong with this post? How could we improve it? :)
Let us improve this post!