Millicent Simmonds has come a long way since she burst onto the entertainment scene in 2017 with her Wonderstruck role. A deaf American actress, Simmonds didn't allow her circumstances to define her. Her life is a perfect example of turning life's lemons into lemonade, thanks to the support she received from her family, especially her mom.
With just a few roles in movies and television series, Millicent Simmonds has made a statement in the world. In addition to bagging many awards and recognition for her talent, she is an inspiration to disabled people who have been holding back on going after their dreams. Notwithstanding, Simmonds wasn't always confident in achieving her dreams. Growing up, she never thought she could become an actress because she didn't know any deaf actors. Explore the interesting story of Millicent Simmonds, the rising star in Hollywood.
Millicent Simmonds's Early Life and Upbringing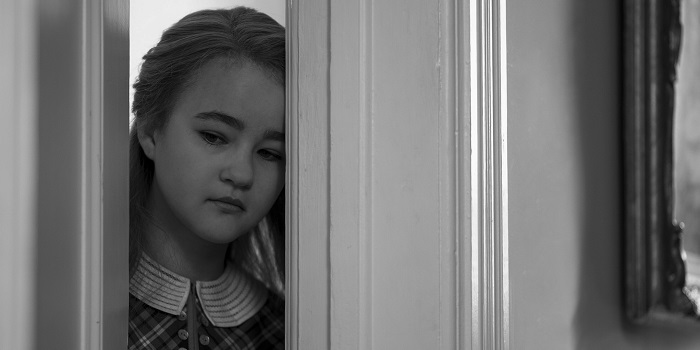 An American national, Millicent Simmonds was born on March 6, 2003, in Bountiful, Utah, in the United States. Her parents are Emily Simmonds (mother) and Dustin Simmonds (father). She is the middle child in a family of seven with two older and and two younger siblings. Simmonds lost her hearing as an infant but her family provided her with the necessary support she needed to thrive. Her mom learned American Sign Language (ASL) to be able to communicate with her and encouraged the whole family to do the same. The ASL helped her to have a relationship with her family.
At age three, Millicent Simmonds enrolled in the Jean Massieu School of the Deaf. She joined the drama club and performed in school plays, including A Midsummer Night's Dream. She later mainstreamed at Mueller Park Junior High School in 2015 and gradually found her way into the movie industry.
How Millicent Simmonds Became Deaf
Contrary to speculations, the A Quiet Place actress wasn't born deaf. However, her loss of hearing was caused by an overdose of medication before her first birthday. She got a cochlear implant to aid her hearing and with the help of American Sign Language, she can communicate with people. In addition to learning in classrooms designed for people with special needs, Simmonds also mainstreamed at a regular school and has made remarkable progress in her life.
Wonderstruck and A Quiet Place Shot Her To Fame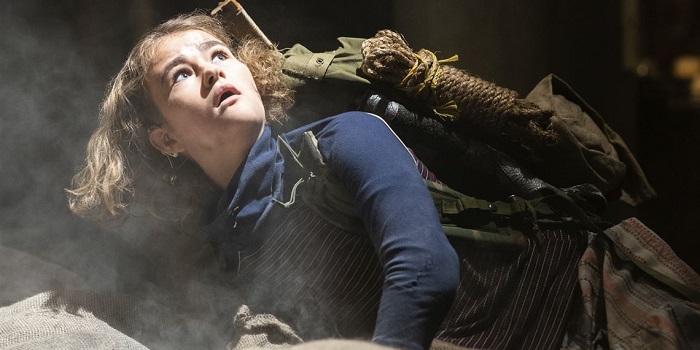 Millicent Simmonds developed a passion for reading as a child, thanks to her mother's guidance. Before the age of 10, she read Wonderstruck, a deaf-themed novel released in 2011 and later auditioned for a role in the film adaptation. Her drama teacher at the time informed her about the casting for the film and after competing with over 250 prospects, she got the role. Simmonds moved to New York City with her mom and younger siblings to film Wonderstruck (2017). The film became her breakthrough even though she had no major acting credits to her name. She also scored multiple award nominations for the role, including a Critics' Choice Movie Award for Best Young Performer.
Fresh out of making a great impact with her debut film, Millicent Simmonds starred in A Quiet Place in 2018. She played the deaf daughter of John Krasinski and Emily Blunt's characters and reprised the role in A Quiet Place Part II (2020). Her performance in both movies earned her several award nominations, including a Critics' Choice Super Award for Best Actress in a Horror Movie. She won two awards for A Quiet Place Part II and was nominated for the BAFTA Rising Star Award in 2022.
Millicent Simmonds Advocacy For the Deaf Community and Representation in Hollywood
Following her 2017 debut, Millicent Simmonds established herself as a beacon of hope for people with disabilities who feel they have no place in the movie industry. She made quite an impact with her first two roles, bagging numerous awards for her stellar performance. The actress received the Greenwich International Film Festival's Make An Impact Award for her role in A Quiet Place. Simmonds also joined a panel to discuss the cinematic representation of people with disabilities during the festival.
Millicent Simmonds has leveraged her fame to contribute to the deaf community. She collaborated with a speech-language pathology clinical fellow and fashion brand Rafi Nova to make a transparent face mask that shows facial expressions and makes lip-reading possible while the face is masked. Proceeds from the project went to deaf and hard-of-hearing organizations. As part of the 30th anniversary of the Americans with Disabilities Act of 1990, Simmonds joined a virtual panel to discuss the representation of creative figures with disabilities. The Wonderstruck star was one of the 15 recipients of Voices of the Year 2020, celebrated by teenage magazine Seventeen for their vision and activism.