Action movies have been amongst the most successful genres in cinema for decades. With every passing year, these pictures continue to excel and push the boundaries of what is possible. While this is undeniably a team effort from the entire cast and crew, there is a team of people who help the action scenes thrive – the stunt performers.
Stunt performers and coordinators have been understated ever since cinema began. In fact, actors like Scott Adkins and Jason Statham have been on record for some time stating that the Oscars should have a best stunts award. However, many of these unsung heroes of cinema tend to move towards directing. So, here's the top five stunt performers who became directors.
5. Nash Edgerton
Nash Edgerton was born on January 19, 1973, in Australia. By the time he was 20, he made his first stunt performance in the TV movie, Irresistible Force. From here, Edgerton continued to climb in the stunt world, performing on many TV shows and movies. Eventually, he made it to Hollywood, performing stunts in classic action films like The Thin Red Line, The Matrix, and Zero Dark Thirty. On top of this, he also ventured into acting, notably playing a villain in The Equalizer, in 2014.
While he was making himself known in the stunt world, Edgerton was also starting to gain recognition as a director. After making a string of short films and music videos, he found his big break with Mr Inbetween. The show focuses on a hitman named Ray Shoesmith (Scott Ryan), and follows his day-to-day life in Australia as he balances his professional and personal life. Mr Inbetween ran for three seasons and was met with heaps of critical acclaim. Furthermore, it showcased Edgerton's skill as a director, boasting a mic of action, heartfelt drama and comedic moments. Additionally, Edgerton also directed the action comedy, Gringo, in 2018.
4. Ric Roman Waugh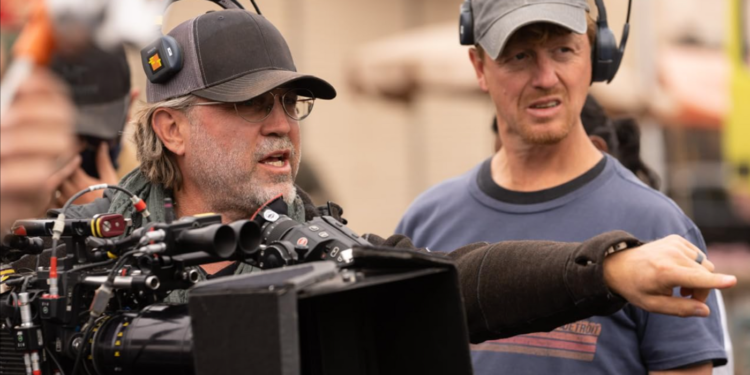 Ric Roman Waugh is a well known name among stunt performers turned directors. Waugh has performed stunts in iconic action movies like Lethal Weapon 2, Last Action Hero, and Gone in Sixty Seconds. However, his last stunt performance came in the 2001 Jet Li vehicle, The One. After retiring from stunts that year, Waugh set his sights on directing. His directorial debut came with the 2001 movie, In the Shadows. However, it was seven years later when he would finally garner recognition.
In 2008, Ric Roman Waugh directed the gritty prison drama, Felon. The film follows Wade Porter (Stephen Dorff), a mild-mannered man who is sent to prison after killing an intruder in his home. Upon arriving in jail, he is forced into brutal prison yard fights orchestrated by the prison wardens. After the success of Felon, Waugh went on to direct Snitch starring Dwayne Johnson. Although it wasn't well-received by critics, it proved that he had what it takes to deliver big-budget action. Waugh expanded on this skill in 2020 with the disaster drama, Greenland. As of 2023, his climb as a director is moving strong. He is set to direct Sylvester Stallone in the upcoming Cliffhanger sequel.
3. Jesse V. Johnson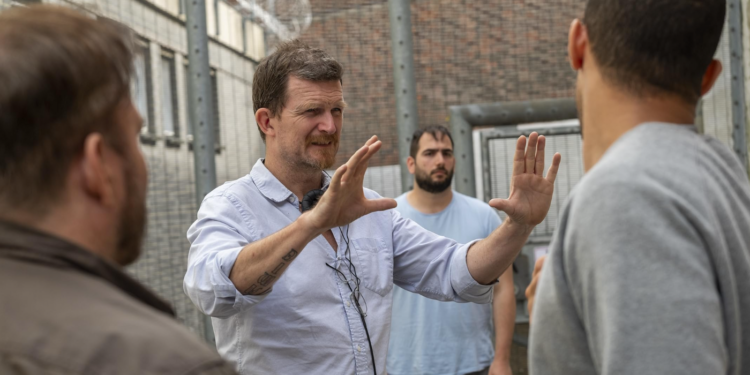 Jesse V. Johnson has been a prominent figure in the stunt world since the 1990 blockbuster, Total Recall. He has performed stunts on movies like War of the Worlds, Terminator 3: Rise of the Machines, and Avatar. However, he is also a well-established filmmaker. His feature debut as a director came in 1999 with the gritty actioner, The Doorman. Since then, he has gone on to direct movies with some of the world's most prominent action stars, including Tom Berenger, Dolph Lundgren, and WWE superstar, Steve Austin.
Johnson's standout film came in 2019, entitled – Avengement. The british crime thriller was forefronted by Scott Adkins and showcased some of the best fight scenes of the last decade. The film cemented Johnson as a director to watch out for and put Adkins on the map as a solid leading man. As of 2023, it continues to gain popularity thanks to its residency on Netflix.
2. Hal Needham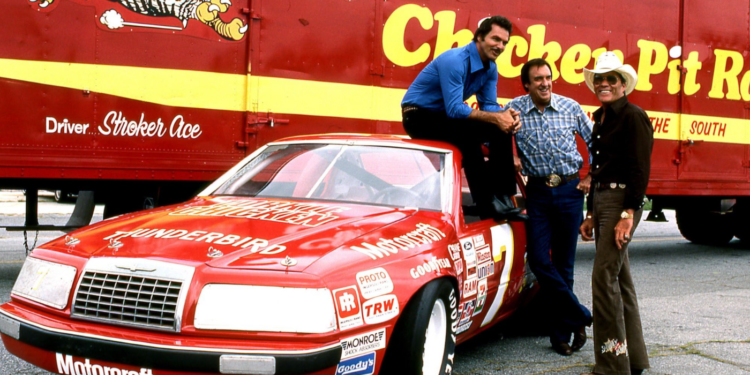 Hal Needham is widely regarded as one of the most renowned stuntmen of all time. He worked on over 300 films throughout his career and was known for performing some of the most dangerous stunts in Hollywood. Despite his success as a stuntman, Needham crossed over to directing and made his mark by delivering some of the most beloved movies of the 70s and 80s. His directorial debut came with Smokey and the Bandit, which went on to become a huge box office success. He followed up with another classic, The Cannonball Run, which also featured his signature car chases and stunts. Needham's legacy lives on in the numerous films that he worked on and in the countless lives he influenced in the industry.
1. Chad Stahelski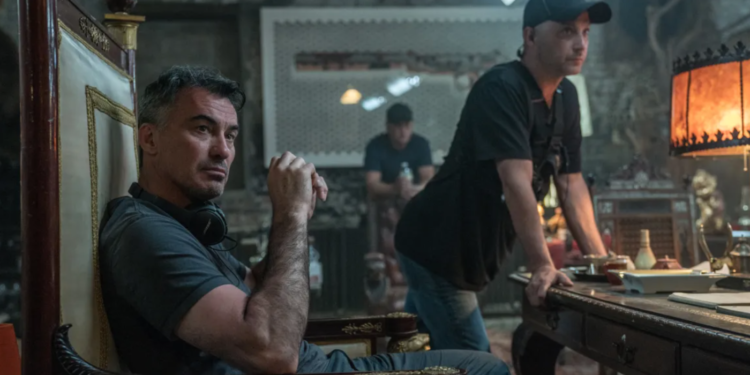 Chad Stahelski is easily one of the most recognised names among stunt performers turned directors. A seasoned stuntman and coordinator, Stahelski is well-known for his work in Hollywood. He began his career in the film industry as a stuntman, working on several high-octane action films like The Matrix Trilogy and The Hunger Games. But, he soon crossed over into filmmaking and became one of the hottest directors in Hollywood after the tremendous success of the John Wick franchise. His grit and determination as a stuntman and coordinator have translated seamlessly into his approach as a director, resulting in some of the most visually stunning and adrenaline-fueled action films in recent years. Stahelski's signature style of action choreography has established him as a leading figure in the industry. As of 2023, he has 11 projects listed on his in development section on IMDB, serving as a director on all 11.