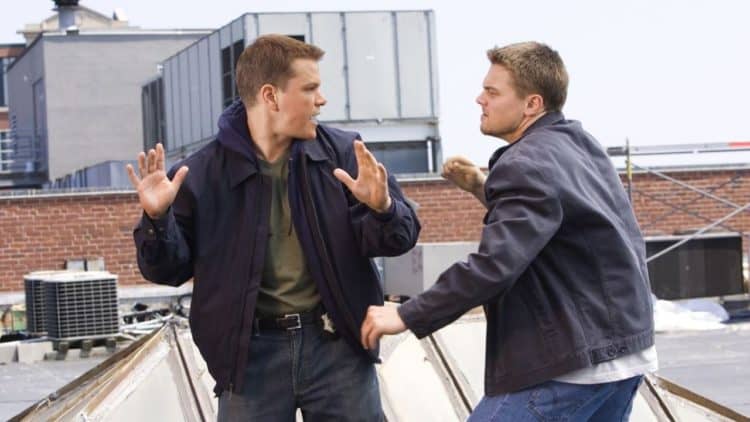 What's your favorite Martin Scorsese movie? For me, the undisputed king of Scorsese movies would have to be The Departed from 2006. I'm sure some my fellow Scorsese fans would try to debate otherwise, but in all fairness, it's a tough competition. The man has a resume rife with top notch movies, not to mention Academy Award winners and nominations. As far as directors go, he is undoubtedly one of the best to ever work in Hollywood. I hope he keeps doing his thing for several more years before he retires, but I reckon whatever he makes next, nothing will ever top The Departed. Now that movie came out in 2006 and I was twelve at the time. Unfortunately, I was too young to go see it in theaters and I couldn't convince my parents to take me with them. I did, however, get to see it when they rented it and I was probably still too young to watch it. Hey, a few dozen swear words, a lot of killing, the Irish Mob taking on the Massachusetts State Police… what's the big deal? That's actually some pretty mature stuff, so yeah, a young kid probably shouldn't be watching that stuff. But you know what? It's some pretty good crime drama storytelling and probably one of the best mobster movies out there.
The Departed won best picture in 2006, so I think it solidified its position as one of the best movies of the 2000s. We also shouldn't forget that it's actually a remake of the 2002 Hong Kong movie Infernal Affairs. Now that movie, I have not seen, but I really need to. I'll take any kind of crime thriller, especially one that includes a stellar cast. And I just have to emphasize on the ending to The Departed. Needless to say, that is one of the most craziest and darkest endings in movie history. I would describe it as an ending where no one really wins, but no one really loses either. Someone technically did win, but it was still no happy ending. Those actually end up being attached to some of the best movies, right? Well, that is the case for The Departed. This is one of those movies that cemented its status as one of the greatest ever and should be left at that. However, it turns out that Mark Wahlberg once thought differently. Wahlberg, who played Staff Sergeant Dignam, and who also received an Academy Award nomination for best supporting actor, revealed that he actually pitched an idea for a sequel to Warner Bros.. According to reports, Mark Wahlberg made his pitch to Warner Bros. with an interesting idea for a sequel. In his words, it didn't go very well, but there were some big names thrown in. To be more specific, it included Brad Pitt and Robert De Niro. Now those are some very big names.
Given that Mark Wahlberg's character was one of the very few characters who actually survived The Departed, I think there would be room for new characters. And yes, I would gladly welcome the return of Wahlberg's facetious, foul-mouthed, Staff Sergeant Dignam. There's a reason he was nominated for an Academy Award and every time he was on screen, he stole the spotlight. You can probably even argue that he was the real hero of that story, since The Departed ended with him delivering that much-deserved karma to Matt Damon's character. And that was the end to the movie. As I said, not your usual happy ending, but at least the bad guy got what he deserved in the end. Now there was one particular part of Mark Wahlberg's pitch that stood out to me. According to him, his pitch had the idea of the sequel taking place before, during, and after the events of The Departed. When I first read that, the first idea that came to mind was showing us a young Frank Costello coming to power. I mean, let's be real here, Jack Nicholson was just freaking phenomenal as the Irish gangster. His character was actually supposed to be loosely based on notorious Boston crime boss, Whitey Bulger. In fact, his very mob was also based on Bulger's actual mob, the Winter Hill Gang.
To me, one of the biggest highlights of The Departed was seeing the eccentric and psychotic Frank Costello, and that has a lot to do with Jack Nicholson's performance. It would be pretty hard to match that performance, but I think a younger actor can play a younger Frank Costello during his rise to power. And while their at it, show us how he met Mr. French. These two were a seriously menacing crime duo and I think it would be very interesting to see how they built their criminal organization from the ground up. Now if we're talking about what happens after the events of The Departed, who honestly knows what they can do. On one hand, I'd like to know what happened with Dignam after he killed Sullivan in his own home. Speaking of Sullivan, what exactly happened with his pregnant girlfriend? That's probably not even his kid, since Madolyn slept with Billy Costigan towards the end of The Departed. I'm not sure if that's a part of the story we need to see, but what about the remnants of Costello's criminal organization? He probably had more moles on the inside, who were probably under investigation after his death. This is something a sequel can show us, along with flashbacks of a young Frank Costello establishing his mob.
As for the events that occur during The Departed, it would be cool to see how the other moles operate within the department. The other moles, such as Trooper Barrigan, were totally unknown to Sullivan, so they would never have any contact with him. If they did, they were under the facade of being dedicated State Troopers and probably had to keep their eye on Sullivan. This is honestly something many directors can play with, but if Warner Bros. rejected it once, they probably won't change their minds. But who knows? Maybe Martin Scorsese will decide to pursue a sequel or he can just give his blessing to green light a sequel. Either way, I do believe the idea of The Departed 2 sounds intriguing. Never say never.