When it comes to movies set in or around a prison, there are many ways for it to pan out. In fact, some of the most revered movies ever made exist within the prison genre. Whilst most prison movies are straight up dramas, the theme can venture into other realms like action or comedy.
Before we get into the 10 greatest prison movies of all time, there are some honourable movies to mention. This list does not include classics like The Great Escape, Unbroken, and Rescue Dawn. Although they are incredible works of cinema, they fall into the prisoner of war genre of film. So, with that said, let's take a deep dive into the top 10 prison movies of all time.
1. The Shawshank Redemption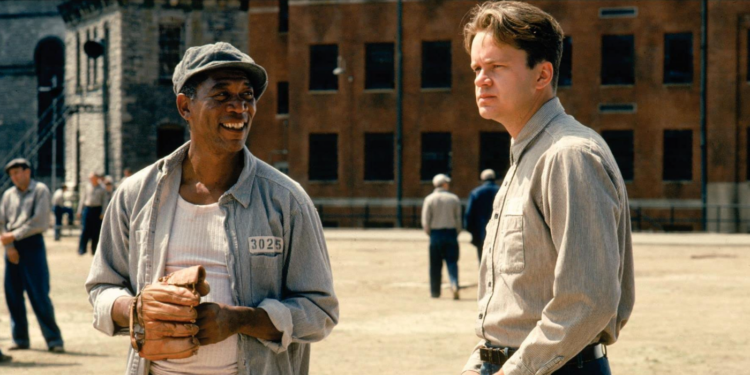 Frank Darabont's The Shawshank Redemption is a powerful exploration of love, loss, friendship, and the long-lasting affects of life in prison. The film is based on the book by Stephen King. The plot centers around Andy Dufresne (Tim Robbins), an accountant who is sentenced to life in prison for the murder of his wife and her lover. As he continues to declare his innocence, Andy adjusts to life in a brutal environment. Along the way, he befriends fellow inmates and guards, as he slowly begins to plot his escape.
The Shawshank Redemption was nominated for 7 Oscars and is widely considered to be one of the greatest movies ever made. In fact, it has held the number one spot on IMDB's top 250 movies of all time list for over a decade. As of the time of this writing, it has a ranking of 9.3/10 from 2.8 million user ratings.
2. The Green Mile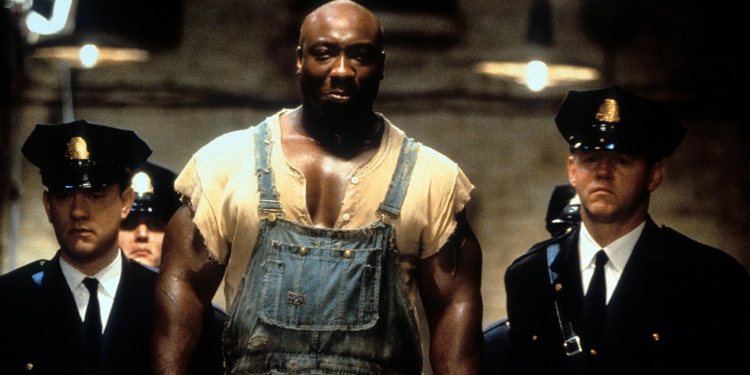 The Green Mile marks the second time Frank Darabont adapted a Stephen King novel for the big screen. The film follows the story of a death row corrections officer, Paul Edgecombe (Tom Hanks), who is in charge of a cell block where prisoners await their execution. The story mainly revolves around the character of John Coffey (Michael Clarke Duncan), a giant African-American inmate who has been convicted of murdering two young girls.
Despite his intimidating appearance, Coffey has an unusual gift of healing.This soon causes him to be the center of attention among the other inmates and the prison staff. As the story progresses, Paul and his team of officers begin to discover the truth behind Coffey's wrongful conviction, leading to an emotional and tragic climax. The Green Mile was highly praised by critics and received four Oscar nominations.
3. Papillon (1973)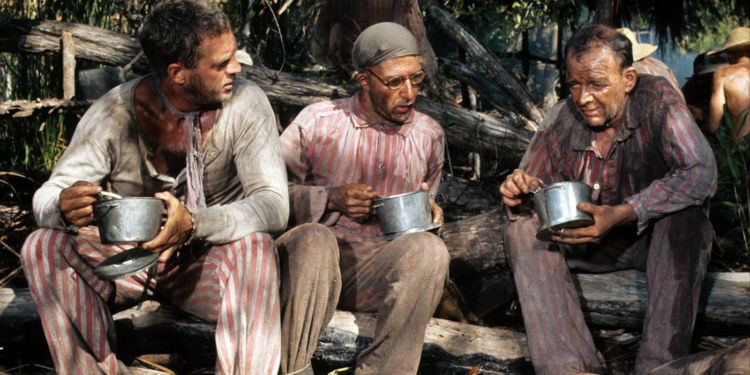 Papillon, released in 1973, is a story of two men who form an unlikely bond in prison. The film focuses on Henri Charrière, known as Papillon (Steve McQueen), who is unjustly accused of murder. Subsequently, he is sentenced to life imprisonment in a brutal penal colony in French Guiana. Here he meets Dega (Dustin Hoffman), a timid counterfeiter who helps Papillon plan his escape.
The film portrays their daring attempts to break out of prison and their struggle to survive in the harsh jungle. In 2017, a remake of the movie was also made with Charlie Hunnam and Rami Malek in the lead roles. However, the original 1973 picture stands out as one of the greatest prison movies ever made. This is thanks to its powerful performances, gripping storyline, and excellent cinematography.
4. Midnight Express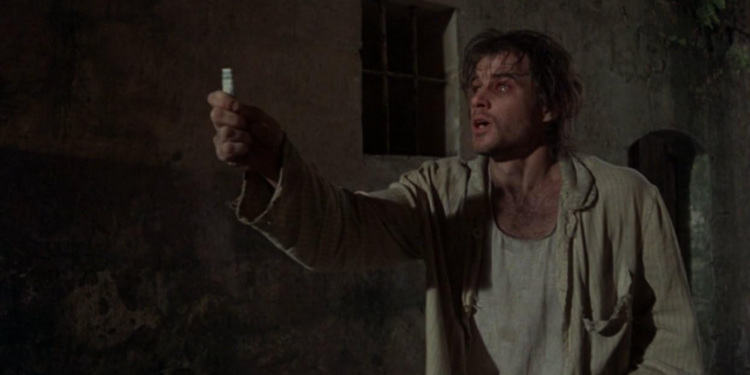 Midnight Express is a film that was released in 1978, based on the true story of an American college student, Billy Hayes. After Billy is caught attempting to smuggle drugs out of Turkey, he is sentenced to 30 years in prison. To that, the film follows Hayes' brutal experiences within the Turkish prison system, including a harrowing escape attempt.
Midnight Express was directed by Alan Parker, with a screenplay by Oliver Stone. It was highly controversial upon release, due to its depiction of the Turkish people and country. However, it also became one of the most shocking and influential films of the 70s. Further, its raw depiction of violence and inhumane conditions within a prison made it an unforgettable cinematic experience. Decades later, it has continued to grow in cult status and is considered a classic prison drama.
5. Starred Up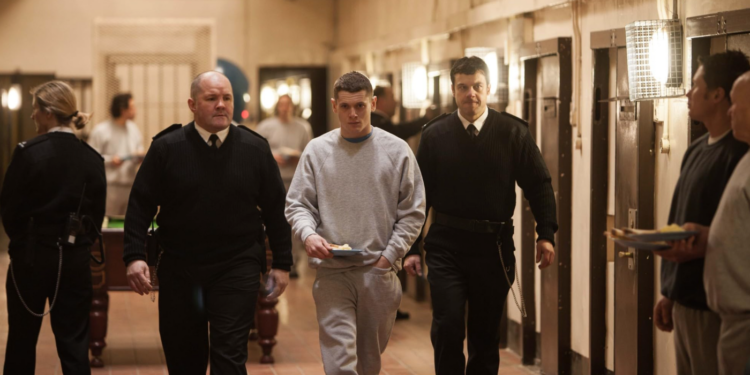 Starred Up is the grittiest UK prison drama since Alan Clarke's Scum, in 1979. However, Starred Up stands tall amongst its predecessor thanks to its emotional depth and tour-de-force performance from Jack O'Connell. The film follows Eric Love (O'Connell), a 19-year-old criminal who is bumped up to a maximum security facility due to his increasing violent tendencies.
Upon arriving at the jail, Eric joins an anger management group to get a hold over his violent nature. However, his efforts are thwarted by his estranged father who happens to be in the same prison. What follows is a harrowing yet touching story of absolution and redemption. Additionally, Starred Up serves as an exploration of the disastrous affects of a damaged upbringing.
6. Escape From Alcatraz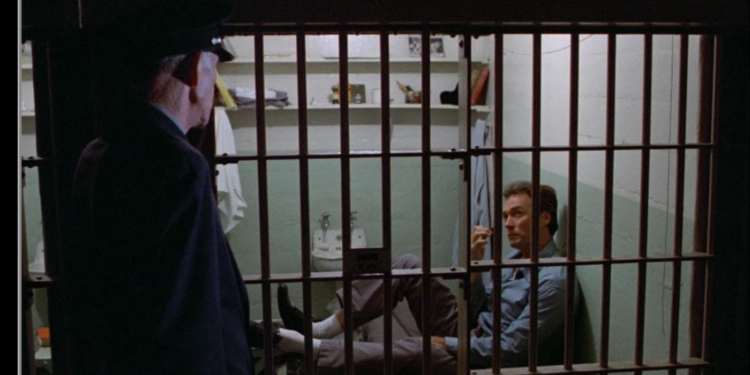 Escape From Alcatraz is a legendary film that stars Clint Eastwood in one of his most iconic performances. Directed by the celebrated Don Siegel, this film is one of their many collaborations that has stood the test of time. Escape From Alcatraz is widely regarded as one of the best prison films ever made. It expertly balances action and drama, keeping audiences on the edge of their seats. Interestingly, its compelling plot is based on the true story of three inmates who attempted to escape from the infamous Alcatraz Island prison. Eastwood's portrayal of the charismatic leader is powerful, and his chemistry with his co-stars is undeniable.
7. Blood In, Blood Out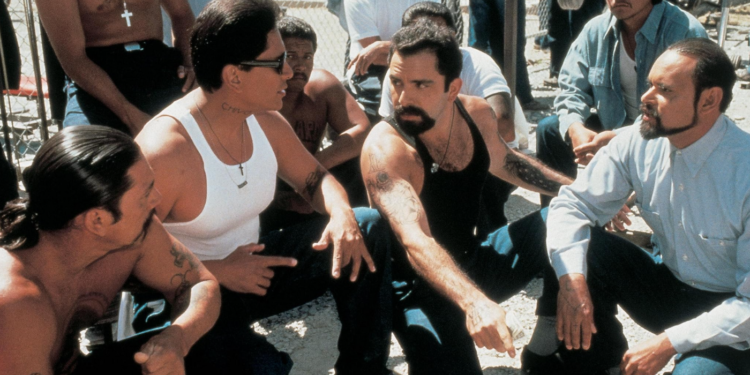 Blood In, Blood Out is an exhilarating crime drama directed by Taylor Hackford. Although the movie didn't make a huge box office stomp, it received positive reviews from critics and is now considered a cult classic by many. The film's cast featured several recognizable faces, including Benjamin Bratt, Billy Bob Thornton, and Damian Chapa.
Blood In, Blood Out followed the story of three Chicano cousins from East Los Angeles who have their lives affected by their involvement in the brutal gang violence of their neighborhood. The movie showcased their individual struggles, as well as the larger societal context that gave rise to the violence and gang culture. The movie's ability to weave multiple storylines in and out of prison made for a compelling, thought-provoking watch. Furthermore, its focus on the themes of family, loyalty, and identity has helped it to maintain its cult status even decades after its release.
8. Felon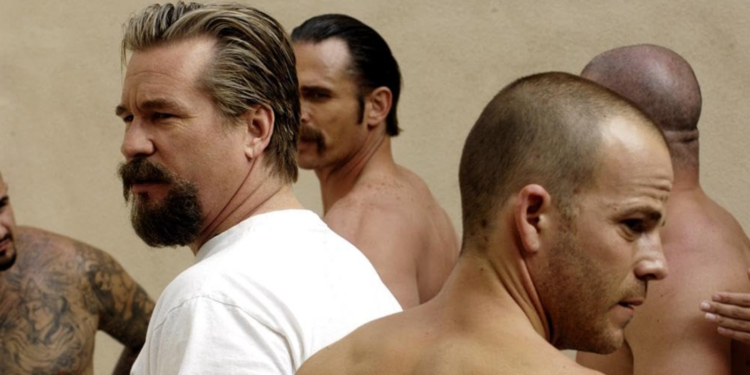 Felon is a crime drama that revolves around a family man named Wade Porter (Stephen Dorff). After accidentally killing an intruder in his home, Wade is sent to a maximum-security prison. Here he must adapt to face the brutal realities of life behind bars. The prison system, the violent inmates, and the corrupt prison guards make life a living hell for Porter as he is forced into prison yard fights.
Despite being a straight to DVD release, Felon gained significant praise from critics for its realistic portrayal of life in prison. Additionally, its powerful performances from Stephen Dorff and Val Kilmer gave the movie a resounding sense of authenticity. Furthermore, Felon marked a significant turning point for director Ric Roman Waugh, who was previously best known for his stunt work. In turn, Felon kickstarted his career as a director and paved the way for him to work on bigger projects like Angel Has Fallen, and Greenland.
9. Law Abiding Citizen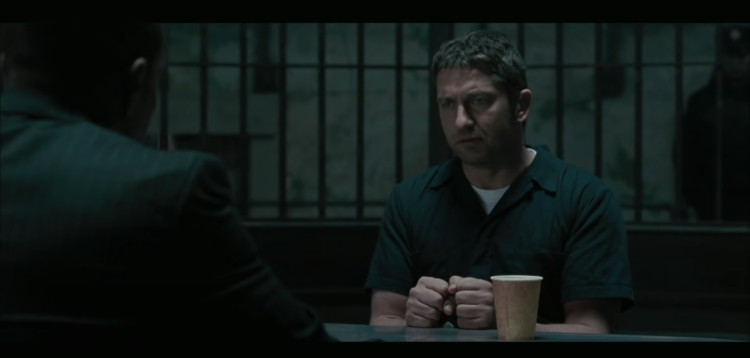 Law Abiding Citizen is a crime thriller film that tells the story of Clyde Shelton (Gerard Butler), a man who seeks revenge against the justice system after a plea bargain set one of his family's killers free. Clyde's planned actions force prosecutor Nick Rice (Jamie Foxx), into a dangerous game of cat-and-mouse as Clyde systematically takes down all those involved in the case. The film offered a clever twist with Clyde's intelligence and strategic planning, making it utterly compelling to watch. Additionally, Law Abiding Citizen offered a unique factor in that it was not just another run-of-the-mill prison movie. Instead, it added a fresh perspective on the justice system and its shortcomings.
10. Stir Crazy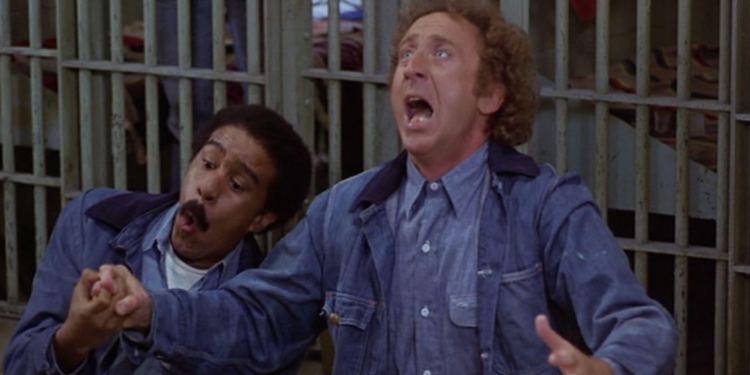 Stir Crazy is a prison comedy that was released in 1980. The movie starred Richard Pryor and Gene Wilder as two best friends who are framed for a bank robbery and end up in jail. This was the second time that Pryor and Wilder had worked on a motion picture together. The film was directed by Sidney Poitier, and it was one of the first movies to take the prison genre into comedic realms. Despite being set in a prison, Stir Crazy is an incredibly funny movie that is full of hilarious moments. It is a timeless classic that has brought joy to audiences for over 40 years.