Tom Hanks has graced audiences in the last four decades with his talent and remarkable performances. From his unforgettable roles in classics to his portrayals of real-life figures, Hanks has solidified his status as one of Hollywood's most iconic actors. Amidst his extensive filmography, there are hidden gems. Movies that may have slipped our memory yet showcase Hanks' versatility and talent.
In this exploration of forgotten Tom Hanks movies, we embark on a journey of rediscovery. It aims to unearth hidden treasures within his illustrious career. Some of these roles may have faded from popular discourse. But their impact on Hanks' evolution as an actor remains significant. While most of them deserve a rewatch and possibly more acclaim, a few are better left tucked away. Here are seven movies you forgot Tom Hanks was in.
1. Nothing In Common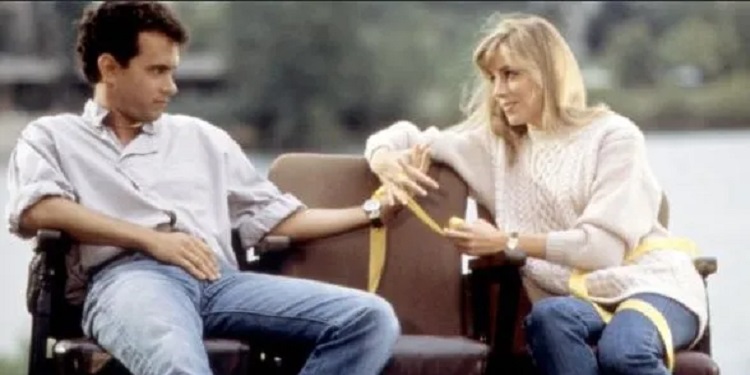 Released in 1886, Hanks portrays David Basner, a successful advertising executive whose life takes an unexpected turn when his parents' marriage crumbles. As his parents' relationship disintegrates, David finds himself caught in the crossfire. He struggles to reconcile his personal life and career ambitions. Altogether, he began to see himself as more than a guy for comedic roles after starring in this film.
2. A Hologram For The King
The lowest-grossing film to feature Tom Hanks as the lead since Every Time We Say Goodbye, A Hologram for the King is a thought-provoking and introspective film released in 2016. Hanks portrays Alan Clay, a struggling American businessman. He's tasked with presenting a holographic teleconferencing system to a Saudi Arabian monarch. Alan's journey becomes a metaphorical exploration of his identity, personal struggles, and the search for a second chance.
3. Joe Versus the Volcano
Directed by John Patrick Shanley, Joe Versus the Volcano tells the story of Joe Banks. He's a disenchanted office worker whose monotonous life takes an unexpected turn when he receives a terminal diagnosis. Though Hanks plays the lead role, the film fails to catch the headlines. However, it succeeded in gaining a cult following amongst fans of the black comedy genre. This underrated gem showcases Tom Hanks' versatility as an actor, effortlessly blending humor, romance, and introspection.
4. The Bonfire of The Vanities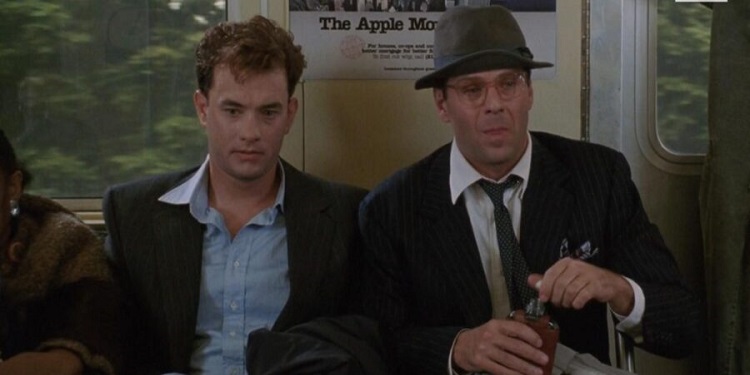 Directed by Brian De Palma, The Bonfire of the Vanities unfolds against the backdrop of New York's cutthroat world of finance, politics, and media. Hanks assumes the role of Sherman McCoy, a Wall Street bond trader whose life spirals into chaos. This happens after he becomes entangled in a scandalous hit-and-run incident.
Starring Bruce Willis, Melanie Griffith, Kim Cattrall, and Morgan Freeman alongside Hanks, The Bonfire of the Vanities was a commercial flop. It cost an estimated $47 million but grossed just over $15 million at the US box office. It also had the ignominy of winning the Worst Picture at the Stinkers Bad Movie Awards.
5. The Man With One Red Shoe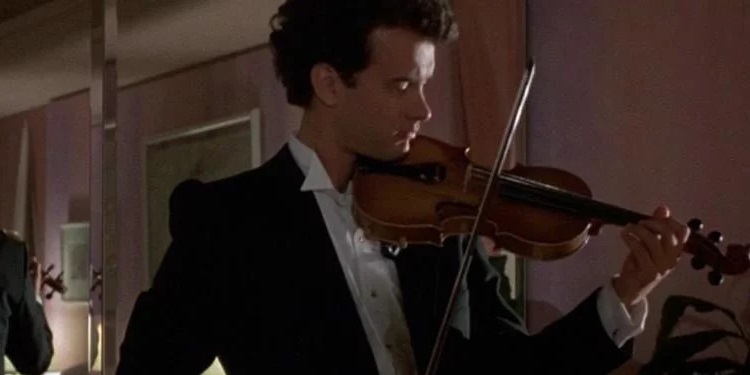 Another one that underwhelmed at the box office, The Man with One Red Shoe, is a delightful comedy released in 1985 by 20th Century Fox. In one of his earlier projects, Hanks puts in a convincing performance as Richard Drew, a violinist unwittingly caught up in a web of espionage. After unknowingly becoming the target of a CIA operation, Richard finds himself pursued by agents and counter-agents, all due to a case of mistaken identity.
6. That Thing You Do!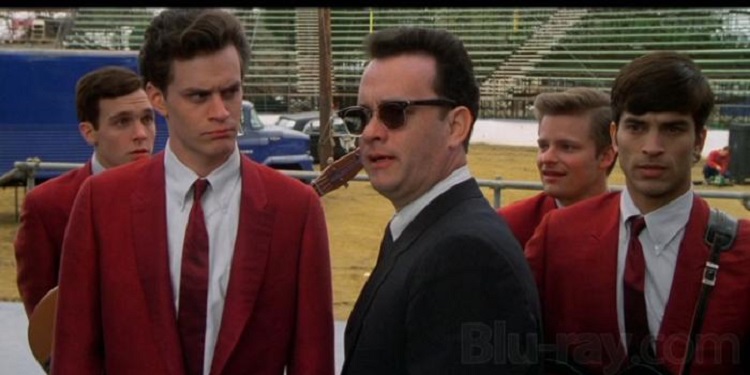 This 1996 comedy should be more popular than it is. Hanks's feature writing and directorial debut, That Thing You Do!, is a love letter to the power of music. Set in the summer of 1964, the story follows the meteoric rise of The Wonders, a small-town Pennsylvania band that strikes gold with their catchy pop hit. Hanks assumes the role of Mr. White, the band's enthusiastic manager who navigates the ups and downs of fame, friendship, and the pursuit of dreams. As the band's infectious song becomes a nationwide sensation, the film explores the transformative power of music and its impact on the lives of those involved.
7. He Knows You're Alone
Officially Tom Hanks's first film appearance. He plays a relatively small part, initially intended to be killed off but elongated because the filmmakers liked him so much. Hanks plays Elliot, a psychology student and Amy's ex-boyfriend. He becomes embroiled in a chain of terrifying events unfolding around them as the body count rises from an unknown killer.
He Knows You're Alone introduces audiences to the budding talent of Tom Hanks, providing a glimpse into the early stages of his journey toward becoming a Hollywood icon. While the film may be rooted in the horror genre, Hanks' portrayal showcases his ability to inject humanity and relatability into his characters, even in the face of terror.
Tell us what's wrong with this post? How could we improve it? :)
Let us improve this post!