Michael C Hall has cemented his status as one of the finest actors across television and film. He was born in North Carolina on February 1, 1971. After high school, Hall graduated from NYU through the Master of Fine Art Programme. From here, he went on to build an illustrious portfolio of work that has made him a standout talent in Hollywood.
Hall's first professional gig came in 1999 in the TV series, As The World Turns. After this, he landed a lead role in the smash hit series, Six Feet Under. He would then go on to star in a number of supporting roles in movies like Paycheck, and Gamer, leading to his most well-known role in Dexter. Although Dexter is Michael C Hall's breakthrough role, he has served up an array of performances across his career that deserve a mention. So, here's Michael C Hall's top roles across TV and film, ranked.
1. Dexter as Dexter Morgan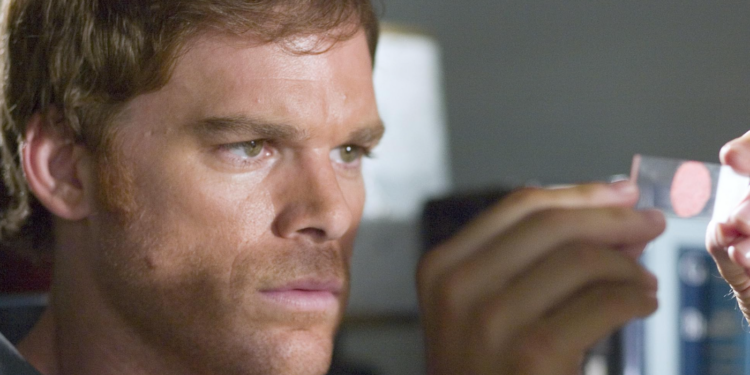 Although Michael C Hall has demonstrated a diverse range as an actor across many genres, his breakout role in Dexter is easily his finest work. Dexter is an American television series that aired from 2006 to 2013. It follows the story of Dexter Morgan (Hall), a blood spatter forensic analyst working with the Miami Metro Police Department. However, he harbours a dark secret – leading a double life as a vigilante serial killer.
His victims are criminals who have evaded the law and gone unpunished. The show explores his struggles to balance his dark side with his day-to-day life, while also dealing with various external threats. The show's success can be attributed to its unique concept and execution, which earned it critical acclaim and a cult following. It also led to several spin-offs and TV movies, such as Dexter: Early Cuts, a web series that delves deeper into Dexter's backstory, and Dexter: New Blood, a limited series released in 2021 that acts as a sequel to the original show.
2. Safe as Tom Delaney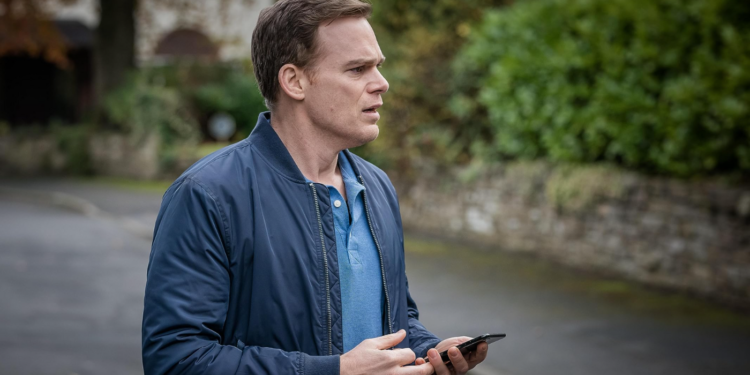 In 2018, Michael C Hall ventured over to England to star in a Netflix mini-series called Safe. Hall stars as Tom Delaney, a widowed surgeon who embarks on a twisted odyssey through middle-class England to find his missing daughter. However, as he continues to dig deep into the mystery, he unearths dark and disturbing secrets regarding those closest to him.
Despite the show going under the radar slightly, the role received critical acclaim and serves as Michael C Hall's finest work since Dexter. His rendition of a grieving man filled with regret is a powerhouse performance that shakes the viewer to their core. Furthermore, Hall ditched his thick Carolina drawl and adopted an authentic northern English accent.
3. Cold in July as Dane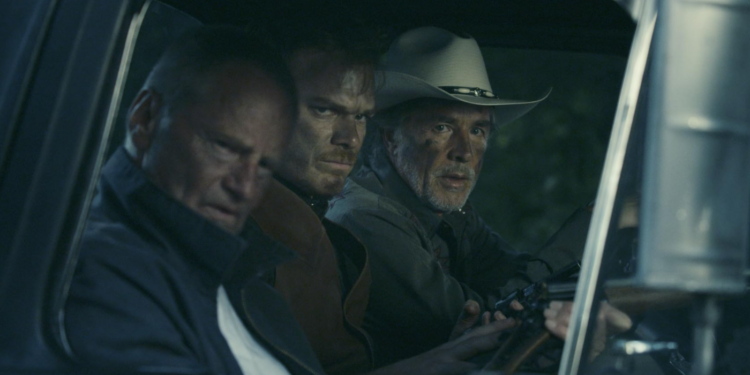 Cold in July is a solid slice of independent cinema. Its themes are dark and twisted, but the chemistry between the three key characters carry the pace along with a slick ease. The story centres around Dane (Michael C Hall), who has life turned upside down when he shoots and kills an intruder in his Texas home. When the intruders father comes looking for revenge, Dane equips himself for the fight of his life. However, in a bizarre turn of events, the two men realize they actually share the same enemies. What follows is a thrilling ride of twists and turns. Michael C Hall stands tall and proud against veteran heavyweights Don Johnson, and Sam Shepard in a truly underrated indie gem.
4. Christine as George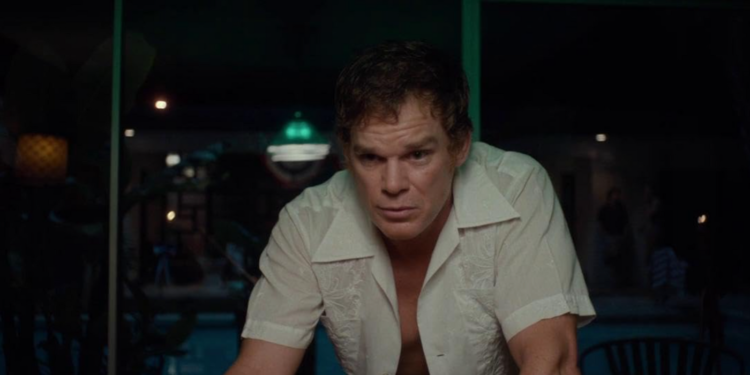 Christine is a dark and unsettling movie based on the real-life events surrounding Christine Chubbuck, a news reporter in the 1970s who committed suicide on live television. The film stars Rebecca Hall as Christine and Michael C Hall as her co-worker. While the film is critically acclaimed, it failed to reach mainstream audiences due to its heavy subject matter and morbid tone. However, since its release, Christine has gained a devoted cult following who appreciate the film's nuanced performances and unflinching portrayal of mental illness. Overall, Christine is a poignant and unsettling look at one woman's struggle with her demons and is a testament to the power of cinema to examine the darker corners of the human experience.
5. Six Feet Under as David Fisher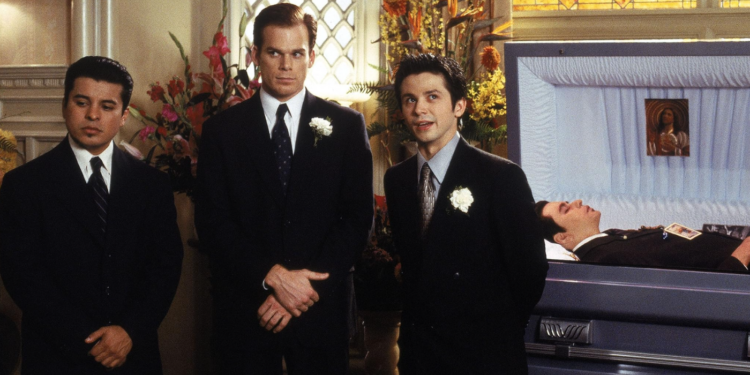 Six Feet Under is an American drama television series that premiered on HBO in 2001 and ran for five seasons, concluding in 2005. The show follows the Fisher family, who run a funeral home in Los Angeles. Each episode depicts a new death and the family's struggle to deal with their grief and their own personal lives. The series was groundbreaking for its handling of sensitive subjects such as death, mental illness, and sexuality. Six Feet Under launched the career of Michael C Hall, who took on the role David Fisher, one of the main characters on the show. Hall's nuanced and emotional portrayal of David, a gay funeral director struggling to come to terms with his sexuality and his place in the family business, earned him critical acclaim and helped pave the way for his future success in Hollywood.