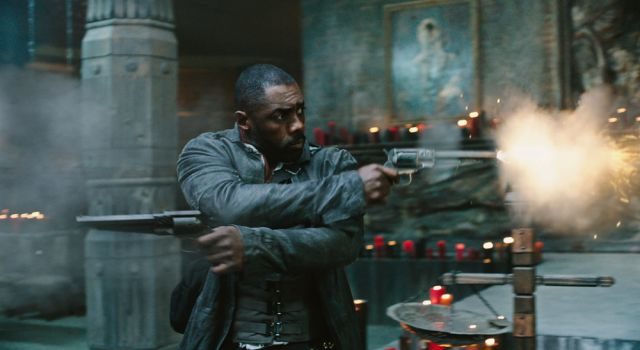 Stephen King's The Dark Tower series is an amazing combination of several different genres — including science fiction, horror, and dark fantasy — into a single epic tale that takes place over eight novels. King himself has described the series as his personal magnum opus. It tells the tale of a Gunslinger named Roland Deschain who must seek out a fabled building called the Dark Tower as his own world 'moves on'.
This critically-acclaimed series has received one movie adaptation so far, which came out in August 2017. It received mixed to poor reviews, however. Many critics have panned its storyline, calling it convoluted and not faithful to the original series whatsoever. On the other hand, many people enjoyed the movie — especially if they had not read the series beforehand. As a standalone film, The Dark Tower is perfectly passable. It's just not a great movie adaptation.
Luckily, Dark Tower fans are getting another chance to see their favorite series come to life on the screen. The idea for a sequel or companion series has been floating around for quite some time without anything solid ever coming out of it. However, Amazon recently signed a deal that gave them the rights to host the Dark Tower television serial.
This could be some of the best news that those who were critical of the film have gotten all year. After all, a television series gives the producers and writers a lot more flexibility and screen-time to work with for doing this incredible series justice. Stephen King's work is notoriously hard to translate to the screen mostly owing to many stream-of-consciousness and similarly unusual portions of his books.
Perhaps a series will be able to follow the Last Gunslinger with much more detail and accuracy on his journey. It should incorporate more of the small aspects of the series that the film left out. Plus, there is a whole new chance for a brand-new cast list to get some of the best talent available on this series. It could turn out to be Amazon TV's claim to fame.
Not much is known about this upcoming Dark Tower series. However, it is certainly possible that Glen Mazzara will run this show — his name has been mentioned in conjunction with this potential series a few times in the past. Anything else, however, is thus far a complete mystery. On the plus side, this show will mark yet another awesome Stephen King adaptation for the screen.
The Dark Tower is not the only IP that Amazon picked up in their megadeal. The primary series mentioned is a Lord of the Rings series (which is rumored to be about the history of Middle Earth). Other IPs purchased include Ringworld, Wheel of Time, Lazarus, and Snow Crash. There will certainly be no lack of new viewing material for Prime members who use Amazon TV.
Hopefully each of these new series will take off. It could make Amazon TV a much more viable competitor to Hulu and Netflix (though the company already has a decent portfolio). Of course, it all depends on how the reviews go. Keep updated on each of these series and you should get a decent idea of where Amazon TV is headed in the future.