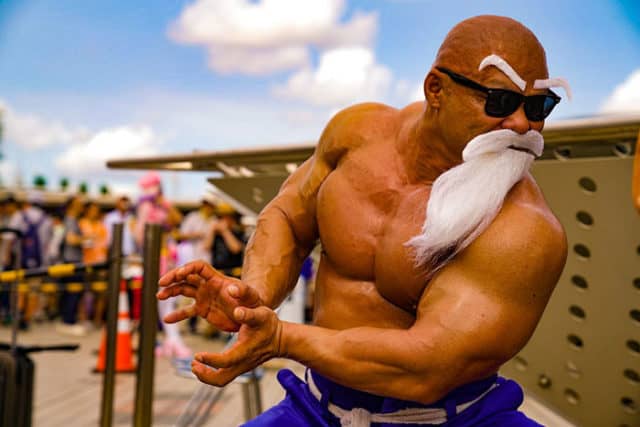 It takes a lot to really get into cosplay. At times it becomes like another job unto itself, but the effort usually pays off as you can see above. To be the best cosplayer of all time is to work and work until you can finally attain something that no one else can top. Now let's put it nicely, this guy put in the work a while before he had this idea it seems, but the effect he pulls off still makes him among the best cosplayers of all time without question. In case you're wondering this bodybuilder is dressed as Master Roshi in his Max Power form. If you've ever watched Dragonball Z then you know that most times Master Roshi is a skinny little old man that doesn't look like he could punch out a canary let alone become a powerful force such as this.
But give him some room and let him attain his Max Power form and there's far more that Master Roshi can accomplish. His costume is fairly simple too in this form, but it still takes a bit to pull it off. Taichi Shimizu definitely has the build to make it work, and the pants, belt, eyebrows, mustache, beard, and glasses round the look out perfectly.
You can bet people are going to be talking about this cosplay for a while.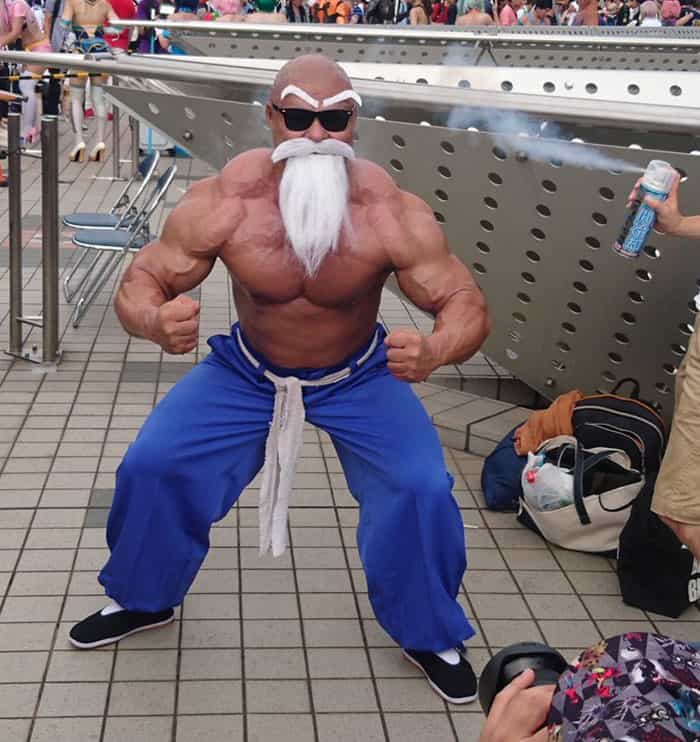 It's so simple yet it's so spot on that it beats out a lot of other competitors. I'm not sure what's being sprayed on him though. Obviously it's not that big of a deal if he's still rocking the pose.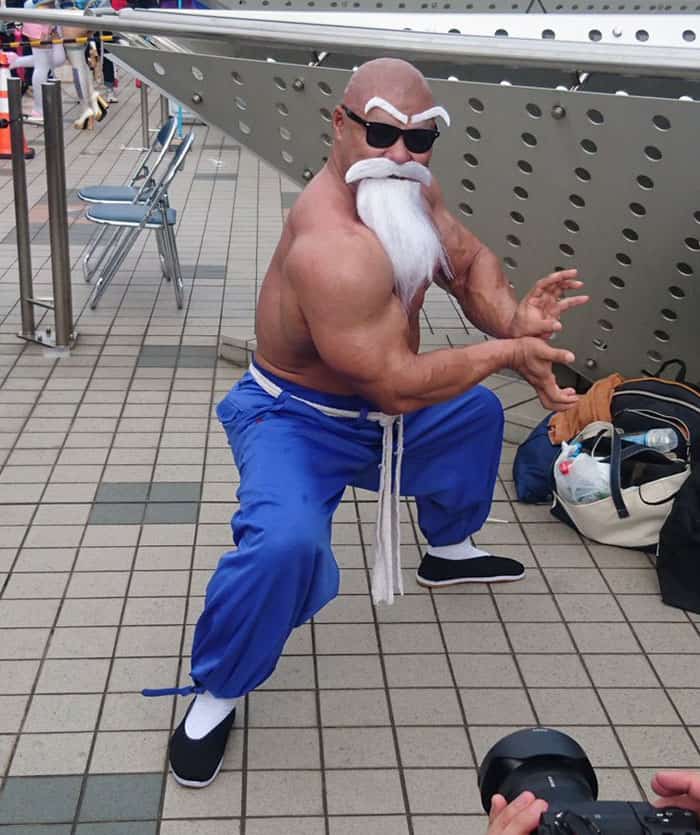 Master Roshi gathering the energy he needs for a singular blast that seems to be his typical one-off. For all that power he is kind of limited as a character. But that's if the enemy can withstand the blast.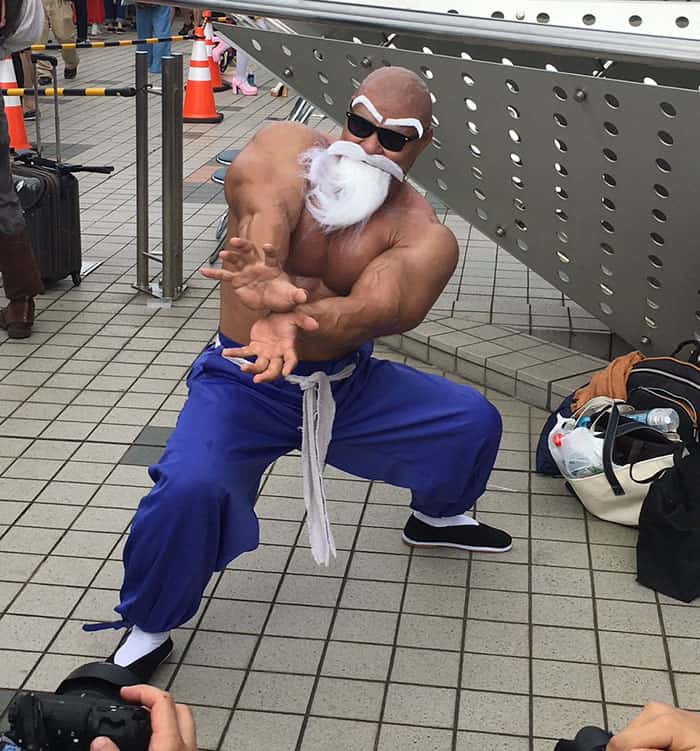 Do you get the feeling that Shimizu has practiced these poses a bit? He seems to know just how to make his muscles pop the way they need to.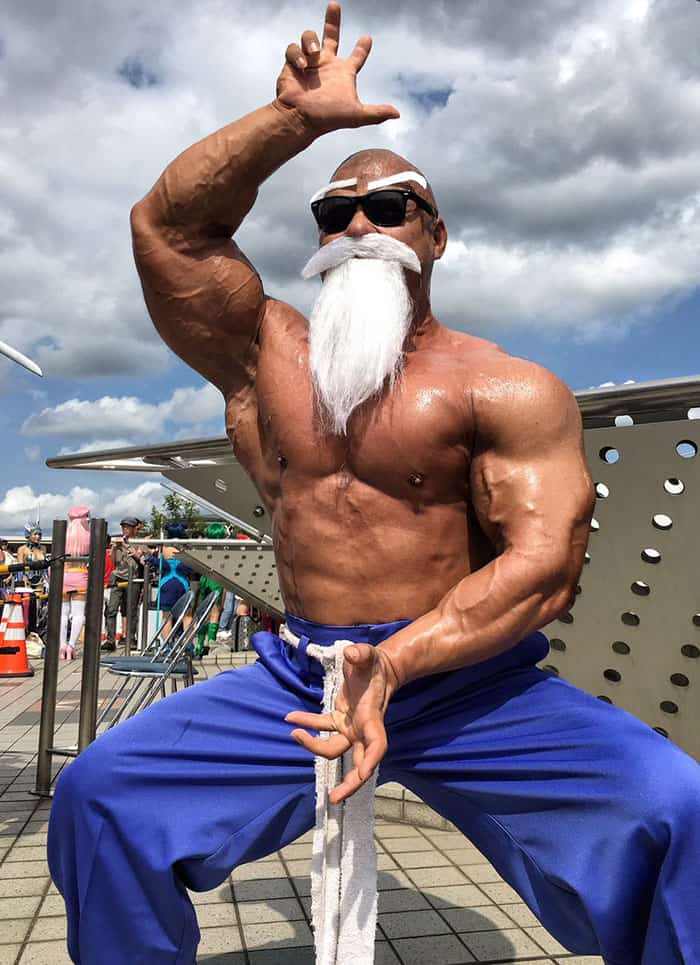 He strikes an imposing figure just like Master Roshi does on the show. Veins popping and skin glistening, that's an impressive sight.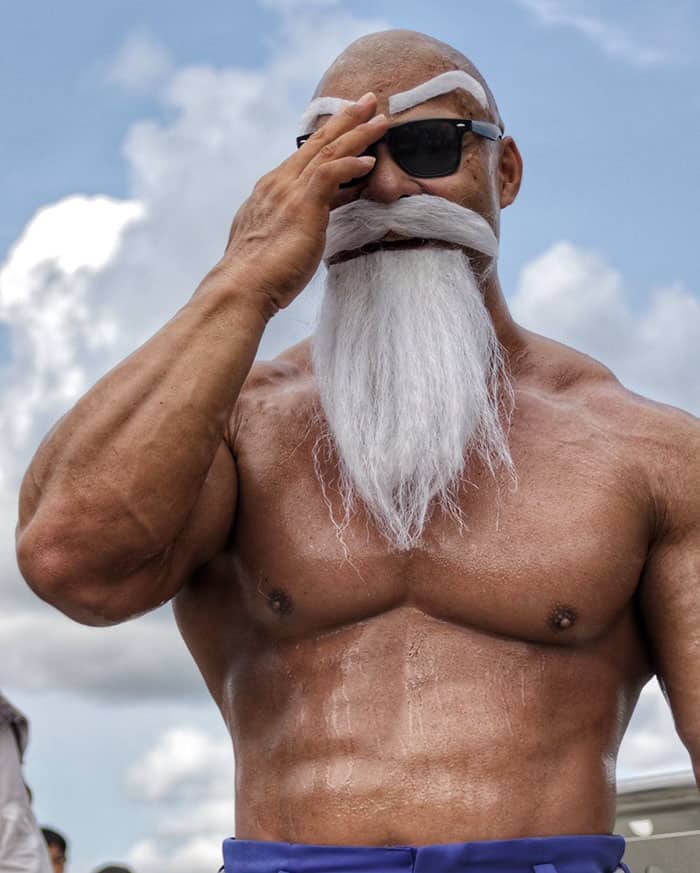 Every now and then though you've got to check the costume and make sure it doesn't slip. It wouldn't do to break character during a photo shoot.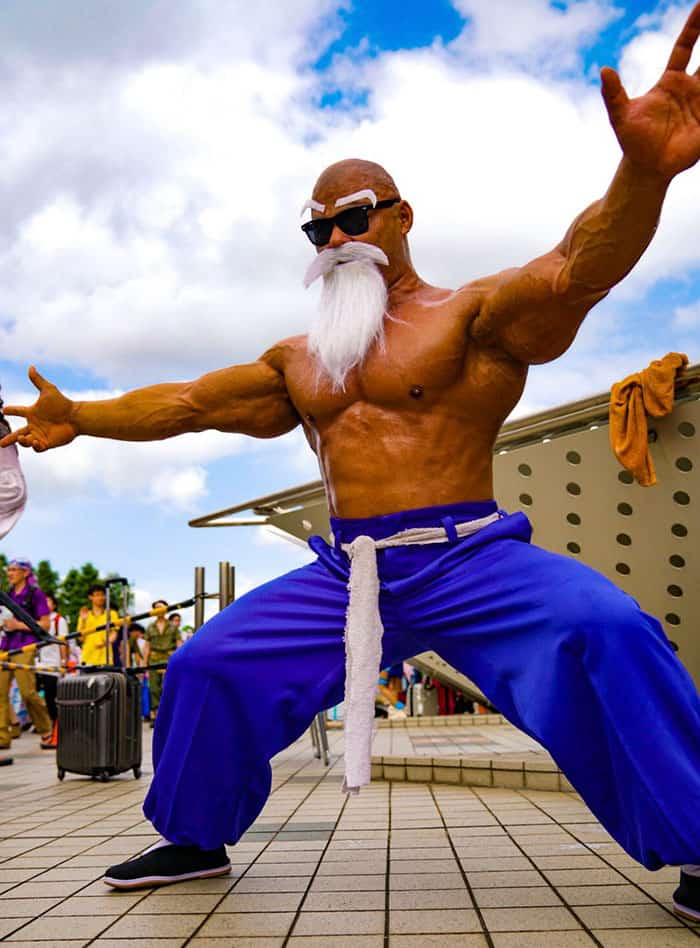 And we're back. Master Roshi is gathering up for another blast it would seem. He must be feeling it today.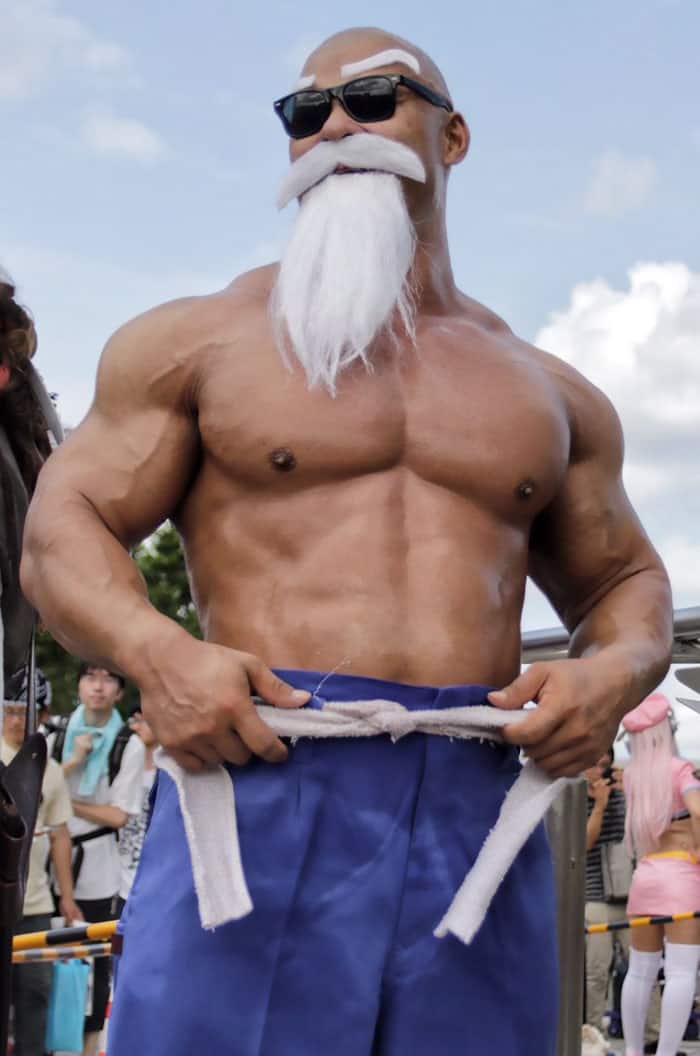 Gotta tighten the belt every so often too. It wouldn't do for the pants to come down during a shoot. Master Roshi might lose his focus then.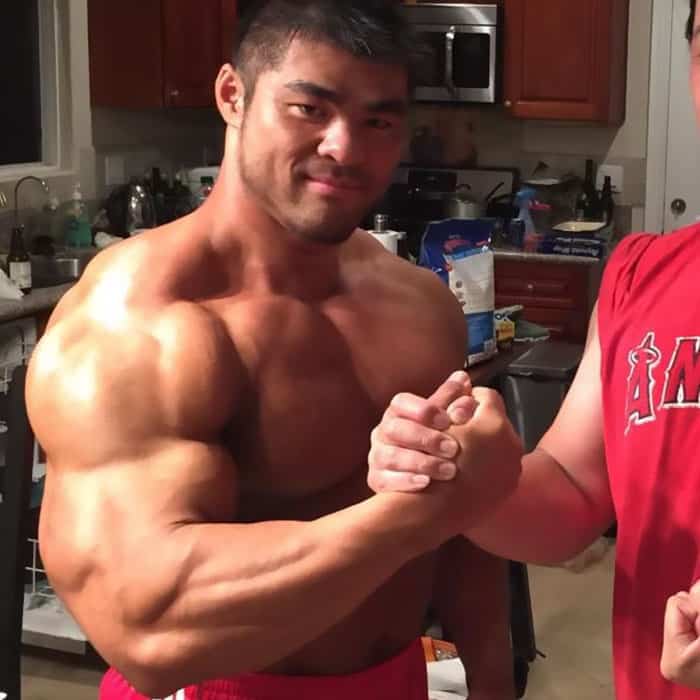 The guy's got biceps that are as big as some people's heads. That's just flat out impressive and leaves no doubt why he would choose Master Roshi to emulate.
It's very likely that this guy will be going down as one of the best cosplayers ever based simply on the selection he made for his costume. If nothing else he'll be talked about for days and weeks to come in his hometown, and deservedly so.
Save
Tell us what's wrong with this post? How could we improve it? :)
Let us improve this post!