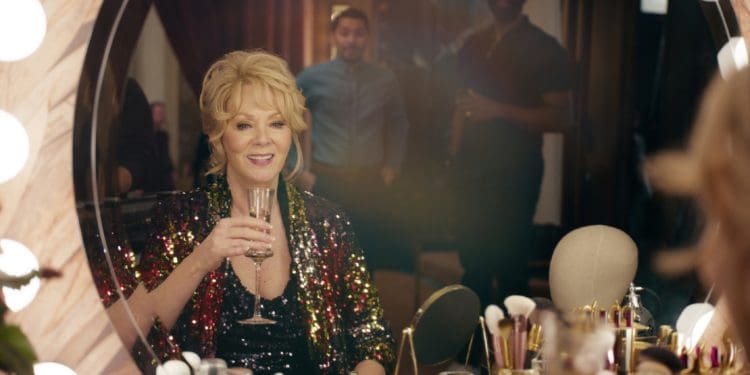 One of the new television shows taking the world by storm is Hacks, starring Jean Smart and newcomer, Hannah Einbinder. It's an oddball couple pairing between a comedy legend who's given a 25-year-old comedy writer. The HBO Max comedy currently has a perfect 100% on rotten tomatoes and Hacks also won three Primetime Emmys: Outstanding Lead Actress in a Comedy Series, Outstanding Directing in a Comedy Series, and Outstanding Writing for a Comedy Series. Of course, entertainment is subjective so just because Hacks is given a perfect score by critics, doesn't mean it's a must-watch for everyone. With all the hype surrounding the HBO Max original, is the Hacks Pilot worth watching?
The HBO brand, in general, has a history of great television, whether it's comedy, drama, or sci-fi. Thankfully, the pilot episode of Hacks keeps up that tradition of great television, and it's understandable why Jean Smart won a Primetime Emmy here. The actress is perfect in the role of Deborah Vance, a comedian who's being sidelined because of her age. The show starts off perfectly as it immediately pulls us into her world. Jean Smart feels natural out there as a comedian, telling jokes and interacting with the audience like she's been doing this in real life for years. Hacks wants you to invest in the glamor and labors of her high lifestyle before it all comes crashing down. That moment comes when Vance is told that she's being moved to a different night for her comedy shows. Based on the opening segment, it's clear that there's a political motive behind Vance losing the two big nights to a younger comedian. Hacks is pretty much playing off real life Hollywood, where it was known that ageism for women was a big factor for most actresses after a certain age to fizzle out. Smart is fantastic in her outburst once she realizes that her shows are being bumped down. Granted, the show is on-the-nose about its message as Vance literally says, "I've been playing defense my entire career thanks to a**holes like you!" However, despite the obvious messages, Smart's controlled anger is both commanding and funny. Perhaps the actress understands the ins and outs of Hollywood and simply tapped into a certain situation to deliver that performance as her emotions felt raw and organic.
However, Smart isn't the only one who stands out in the pilot as newcomer Hannah Einbinder gets her moments to shine as well. The comedy is on the other side of the spectrum, she's a young, strong independent female writer who may or may not have been fingered at her Uncle Rocco's wake. However, her career is on a decline because she said something controversial. Einbinder's delivery of her lines are met with a nice confidence and poise, and it helps that her zingers are genuinely hilarious. However, what keeps the show together is the simple story that's layered with mountains of truth. Being in the world of Hollywood isn't all glitz and glamour, as it's a tricky balance to be on top and then stand there for a long period of time. It documents how unfair the system of working in Tinseltown can be, but it doesn't drown in the sorrows of their downfall. Once Ava and Deborah meet, the chemistry instantly sizzles onscreen as the duo have a fun back and forth banter. Both are desperate for work, but neither want to appear desperate for each other.
We get intimate moments where we see the sadness, frustration, or the fleeing moments of happiness in their lives. There's so much meat to this story that it doesn't feel rushed even though it's only 30 minutes. You're able to connect with these characters because they're not just stuck-up Hollywood talent desperate for their next gig. In terms of the supporting cast, there's a couple of fun characters here but it's mainly about Smart and Einbinder. Still, everyone performs well here and the dynamic between the characters is pretty good. For those who are worried, Hacks isn't one of those feminism type shows. Obviously, we see the situation from a female perspective but there's no men bashing or anything of that nature here. Overall, the pilot is actually one of the best on the streaming channel and if the quality displayed on the first episode matches the rest of the season, then it's no surprise that it has an 100% on rotten tomatoes. Hacks is certainly a winner that most fans of comedy and Jean Smart will surely love.