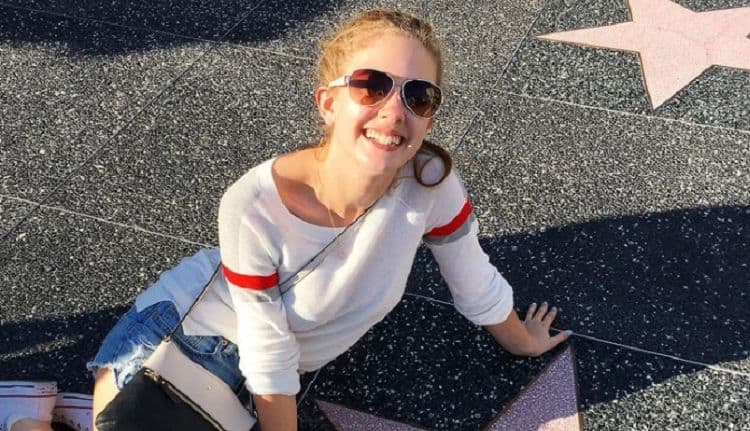 Mallory Bechtel is a tremendously talented artist who has the potential to become a legend. Even though she is only 21 years old, she's already shown that she has what it takes to stand next to some of the biggest names in the entertainment industry. From the big screen to the small screen to the stage, Mallory can do it all. She is now on the brink of another awesome opportunity that will help spread her talents to a wider audience. Mallory will be a cast member in the upcoming series Pretty Little Liars: Original Sin which will somehow connect to the original Pretty Little Liars. Keep reading to learn 10 things you didn't know about Mallory Bechtel.
1. She's A Texas Native
Houston is known for being the birthplace of some incredibly talented people, and Mallory Bechtel is another name that can be added to the list. She was born and raised in the area and, like most Texans, she's very proud of her roots. However, it's unclear whether she still lives in Texas.
2. She Started Acting In Elementary School
Mallory was still a little kid when the acting bug bit her out of nowhere. Not only did she develop an interest in acting, but it quickly became clear that she was very talented. She began performing in school plays and she realized it was something that she wanted to take seriously.
3. She Has A YouTube Channel
If you're a fan of Mallory's work, you'll be happy to know that you don't have to wait for her next stage or screen appearance to see her in action. Mallory has a YouTube channel where she posts videos of herself performing. At the moment, the channel has more than 20,000 subscribers and well over three million total views.
4. She Plays The Guitar
Acting is what put Mallory on the map, but she also has some serious musical talent. She enjoys playing the guitar, although we weren't able to find any information on how long she's been playing. As far as we know, she doesn't have any plans to pursue a music career.
5. She Was In An Episode Of Law & Order: Special Victims Unit
At this point in her career, Mallory hasn't spent a lot of time on screen. However, she has been a part of some pretty impressive projects. Her second TV role was in an episode of Law & Order: SVU in 2018. Although it was only a one-time thing, it still proved to be a great experience for the young actress.
6. She's Been On Broadway
In the theater world, there is no bigger honor than being cast in a Broadway production. This is something Mallory can already say she's done. She was a cast member in the Broadway production of Dear Evan Hansen from 2018 to 2019. Her role earned her lots of recognition both in and outside of the industry.
7. She's Family Oriented
Since starting her career, Mallory has chosen to remain relatively private when it comes to her personal life. She doesn't share much information outside of her career, and that probably won't change. One thing we have been able to learn about her, though, is that she comes from a close family. She has an especially tight bond with her younger sister.
8. She's Not Really Into Social Media
As a successful young actress, people expect Mallory to spend a lot of time on social media. However, that's never really been her thing. When discussing her feelings toward social media, she told the Columbia Spectator, "I'm always just much happier when I don't participate in it. So once quarantine happened, I was like 'I'm just going to remove myself". She added, "I'm not good at it, is the thing. I can see how other people post and interact. It does not come naturally to me".
9. Initially, She Only Wanted To Do Musical Theater
When Mallory started her acting career, she was only interested in musical theater. However, things quickly changed. During an interview with Courageous Nerd, she said, "I have sort of a weird journey because I started out in musical theatre. It was more that I really liked singing as a kid and my parents signed me up to do musical theatre classes. I was very convinced for pretty much until the age of 13 I would say that I only wanted to do musical theatre. And that the only reason I liked musical theatre was because of the singing."
10. She May Decide To Go To College
After graduating from high school, Mallory's plan was to study at New York University. However, her plans were derailed (in a good way) when she was cast in Dear Evan Hansen. Now, however, she is considering going back to school and she would love to major in English.
Tell us what's wrong with this post? How could we improve it? :)
Let us improve this post!