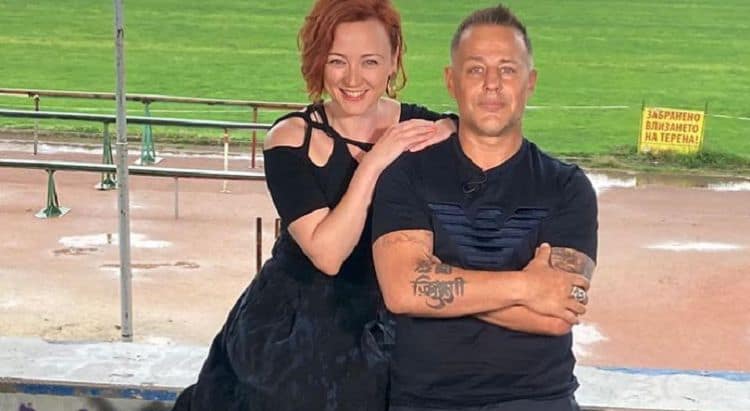 When "My Big Fat Greek Wedding," was first released back in 2002, fans went crazy. No one knew if they would like the movie, if it would be a good movie, or even if it would accurately portray what it's like to grow up in a classically Greek family with traditions and values. Spoiler alert – it did an excellent job of it. When Louis Mandylor was tapped to play the part of Nick Portokalos in the movie, he also had no idea just how that would change his life and his career. Suddenly, he was a household name, a recognizable face, and a man the world could not get enough of. It's still true, too.
1. He is in his 50s
It's difficult to believe he's in his 50s. Louis Mandylor obviously takes excellent care of himself, and that's not a bad thing. He was born on September 13, 1966. He was born with the name Elias Theodosopoulos, but he goes by Louis Mandylor for work purposes. In fact, Mandylor is a shortened various of his mother's maiden name.
2. He is from Australia
Despite the fact that he plays an excellent Greek man in the movies, Mandylor is Australian. He was born and raised in Melbourne, Victoria, Australia. He and his brother spent their childhoods growing up down under.
3. His Family is Greek
Here you go. You knew this was coming. Neither his birth surname nor his working surname is Australian, so you knew there was some Greek in his somewhere. His father and mother are both from Tripoli, Greece. They immigrated to Australia before their children were born.
4. His Brother is an Actor
We've mentioned his brother a few times, but did you know he is also a famous actor? His name is Costas Mandylor. He's been in many different works on both television and in the movies, and in both America and in his native Australia. Acting runs in the family despite the fact that neither of their parents acted for a living.
5. He is a Soccer Player
If you thought was a talented actor, you might want to know he's also an exceptional athlete. He played soccer for the Heidelberg United FC, including in the team's 1988 State League Championship game. He also appeared five times in the National League. His career was a good one, and he could have pursued it if he wanted to do so.
6. He is Also a Boxer
While he was playing soccer, he was actually focused on something else entirely. He was a boxer in Australia. He wanted to box professionally, but he was also a talented soccer player. He did what he did, and he focused heavily on both sports. He was a busy young man at the time.
7. He Came to the US to Box
Boxing is the sole reason this young man came to the United States. He wanted to train, to fight, and to make a career for himself as a boxer in the states, but that did not work out for him. Thankfully, he was able to find a job as a working actor who became quite famous in a short period of time. He probably had no idea he'd end up being the guy who would get to play Joey's 'twin' on FRIENDS one day in his career.
8. He Worked with His Brother Once
Actually, he worked with his brother three times, but you know the drill. They worked on an episode of the hit show, " Charmed," at one time back in 2002. However, they also worked together in a crime thriller called "Sinners and Saints," in 2010. They also starred together in a movie he produced and wrote called, "My Brother Cicero".
9. He is Married
While he is a married man, not much is known about his lovely wife. Her name is Kristina Petrova, but that's about all we know about her. We have no idea if they share any children, when they got married, or anything of the sort. He's good at keeping it to himself.
10. He is Inherently Private
He might be famous in more than one country, but this is one man who values his own privacy. He's not all over the media, and he's not doing interviews, and he is not plastering his personal life all over the internet for everyone and their mother to see. He's a man who keeps to himself as much as he can. While he enjoys his fame and his career, he also enjoys his privacy and the time he spends at home with his wife. He's a guy who seems to be doing all right.