A versatile performer, Tim McGraw isn't only a country music singer-songwriter and record producer. He's also an actor admired for roles in movies like Friday Night Light (2004), The Blind Side (2009), Country Strong (2010), and Tomorrowland (2015). Though he's mostly into music career, McGraw has once again proven himself as a talented actor with his portrayal of James Dutton in Taylor Sheridan's Yellowstone and its spin-off prequel, 1883. McGraw's career dates back to the 90s, and given what he has accomplished in the competitive industry, it's hard to imagine he didn't plan for a career in show business.
With over 80 million records sold across the globe, Tim McGraw is easily one of the most successful country artists who have consistently stayed relevant since their breakthrough. His discography is made up of 16 studio albums, 13 compilation albums, and no fewer than 74 singles. At least 12 of his albums attained the number-one spot on the Billboard Top Country Albums chart. More so, several of his albums have multiple Platinum certifications, including Not a Moment Too Soon and Greatest Hits (2000), which have each received the certification six times.
1. Tim McGraw Is The Son Of Late MLB Pitcher Tug McGraw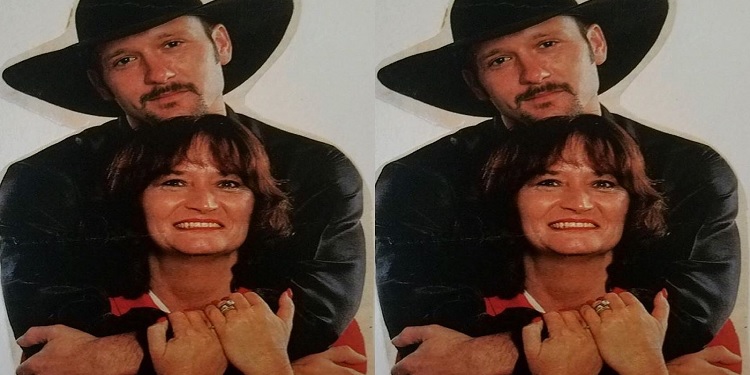 Tim McGraw's parents, Betty D'Agostino and Frank Edwin "Tug" McGraw Jr., never got married. They had a brief relationship which led to the birth of the country music singer. McGraw grew up without his biological father as his mother married Horace Smith, whom he believed was his father. But then he found his birth certificate when he was 11 years old and realized his favorite baseball player was his biological father. Tug McGraw played professional baseball as a relief pitcher in the MLB. He refused to acknowledge Tim McGraw as his son until he became an adult. Father and son would later develop a close relationship after the former decided to sponsor the latter through college.
2. His First Career Choice Was To Play Professional Baseball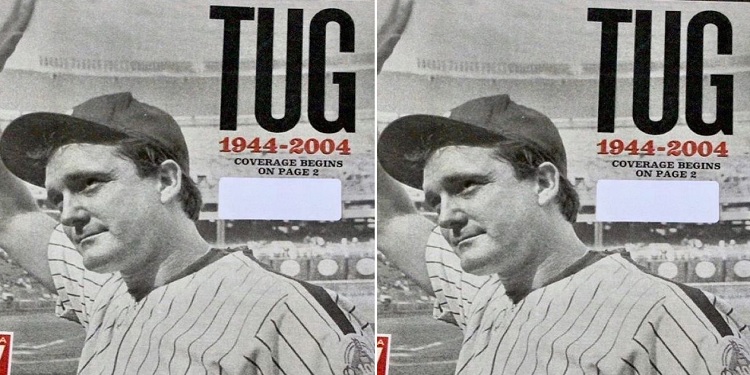 Tim McGraw had been passionate about baseball for years before he discovered his father was the man in the baseball card on his bedroom wall. While he was quite naturally drawn to the sport, the revelation about his father possibly inspired his commitment to pursue a career in professional baseball. After high school, McGraw enrolled at Northeast Louisiana University on a baseball scholarship. But as fate would have it, he sustained a knee injury that derailed his dream of playing professional baseball.
3. Keith Whitley's Death Inspired Tim McGraw To Pursue A Musical Career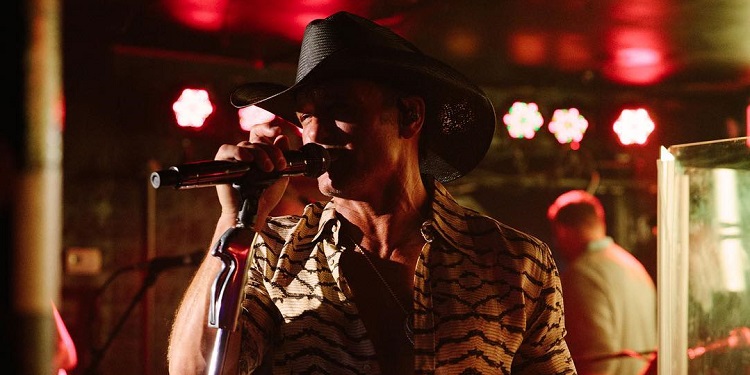 As he could no longer play baseball, Tim McGraw turned to music. He learned how to play guitar and often performed for cash. In 1987, he relocated with his mother to Jacksonville, Florida, where he enrolled at Florida Community College at Jacksonville and continued to nurture his interest in music. He moved around with local bands and eventually summoned the courage to pursue a musical career. This was on the 9th of May 1989, the day his music idol Keith Whitley passed on. McGraw abandoned his college education and moved to Nashville to chase his dream.
4. He's A Three-time Grammy Award Winner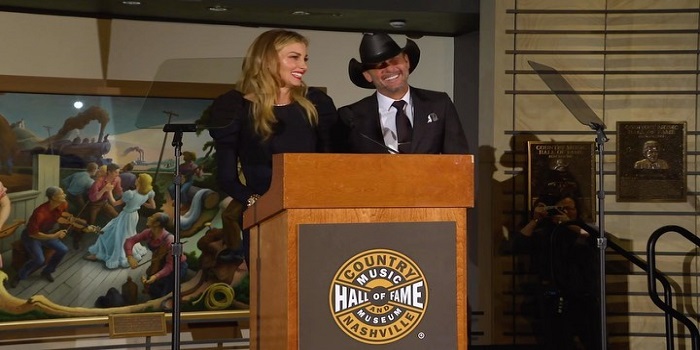 Tim McGraw's decision to become a country music artist has paid off in no small manner, perhaps more than he imagined. He is counted among the best-selling music artists of all time, and his storied career has won him prestigious awards, including three Grammys out of 20 nominations. He has also won 10 American Music Awards, 11 Country Music Association awards, and 14 Academy of Country Music awards. Among other coveted awards and recognition, he received a star on the Hollywood Walk of Fame, a deserving acknowledgment of his achievement in the entertainment industry as a musician and actor.
5. Tim McGraw Made His Acting Debut In A 1997 Episode of The Jeff Foxworthy Show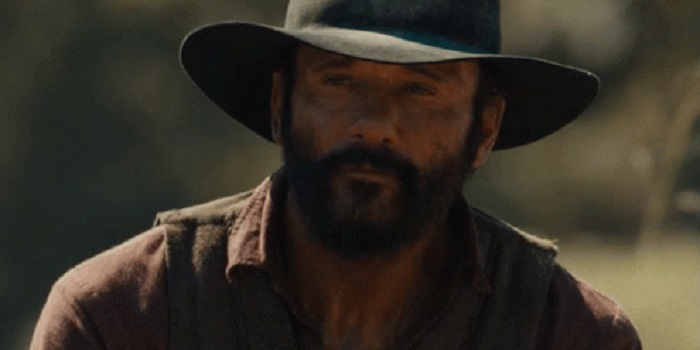 Having made a name for himself in the music industry, it was easy for Tim McGraw to join the movie industry. In 1997, he debuted as an actor, playing Lionel in the "Feud for Thought" episode of Tom Anderson's The Jeff Foxworthy Show. Over half a decade later, he appeared in his first film as Sheriff Cliff Powers in Rick Schroder's Black Cloud (2004). He then attained mainstream acclaim as an actor in the following years with roles in notable movies and TV shows. Some of his well-known works as an actor are in Friday Night Lights (2004), Flicka(2006), The Blind Side (2009), Yellowstone, and its prequel 1883 (2021 – 2022).
6. The Famous Singer and Actor Is A Licensed Pilot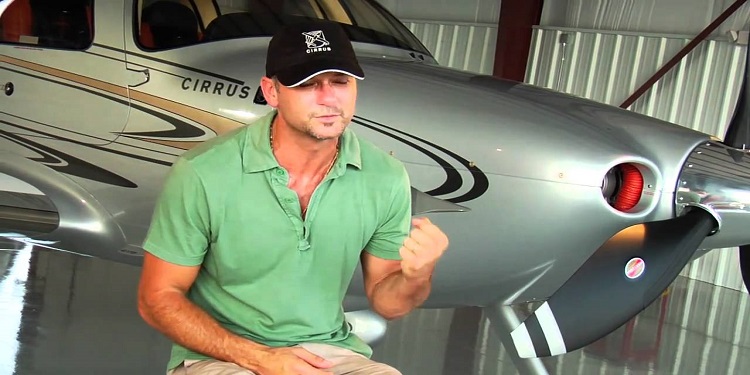 Tim McGraw owns an aircraft, a single-engine Cirrus SR22. He is a licensed private pilot who enjoys flying as a hobby. In one of his many interviews, the 1883 actor shared that he had always wanted to fly. Adding that it was a good diversion for him when he quit drinking, the country singer disclosed that he grew up around planes and helicopters.
7. Tim McGraw Has Three Daughters With His Wife Faith Hill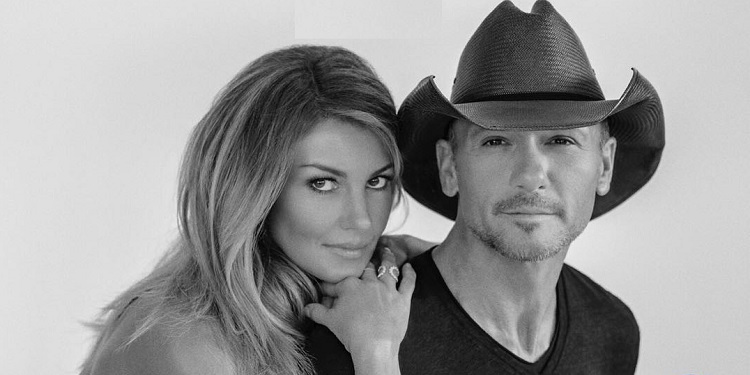 The famous singer married fellow actor and country singer Faith Hill in 1996. The power couple met in 1994 at a Country Radio Seminar in Nashville. While Hill was engaged to Scott Hendricks, McGraw was in a relationship with Kristine Donahue. But then, they parted ways with their respective partners and began dating. Soon after, they got married. Their union has produced three daughters named Gracie Katherine McGraw, Maggie Elizabeth McGraw, and Audrey Caroline McGraw. Audrey, the youngest of the sisters, was born in December 2001. Gracie is the eldest, while Maggie is the middle child: they were born in May 1997 and August 1998, respectively.