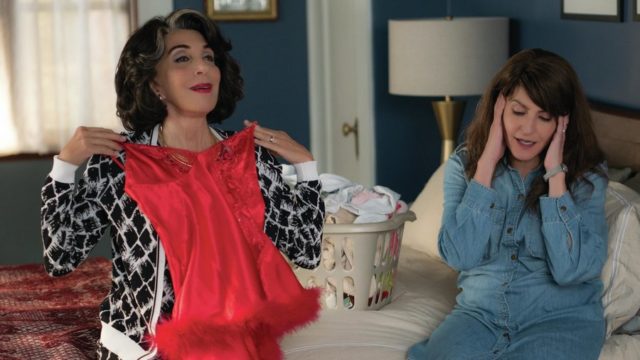 I bring up the name Andrea Martin because it was recently announced she'll be starring in a new television series that has none other than Tina Fey at the helm. Fey herself isn't in the show but she's got her fingerprints all over it.
"I have loved Andrea Martin from afar for so many years," Fey wrote for the cover blurb of Martin's 2014 autobiography, "but now, after reading this funny and heroically honest book, I would like to take things to the 'next level' and marry her." Instead, she hired her to play Carol, the overbearing mother of a news producer on the new NBC sitcom Great News, which premieres Tuesday.
So who is Andrea Martin? I first saw her in the 80s comedy Club Paradise and I've liked her ever since. But Martin is no stranger to film and theater. The 70-year old actress is also a two-time Tony Award winner. She won Best Actress awards for My Favorite Year in 1993 and for the revival of Pippin in 2013. She also has two Emmys for writing on SCTV.
She's no spring chicken either. With 157 credits to her name in IMDB Martin has a huge body of work. But I think it's safe to say everyone knows her from My Big Fat Greek Wedding and if I didn't tell you her name today most of you would have never guessed it. Here's Martin in My Big Fat Greek Wedding.
Save
Tell us what's wrong with this post? How could we improve it? :)
Let us improve this post!