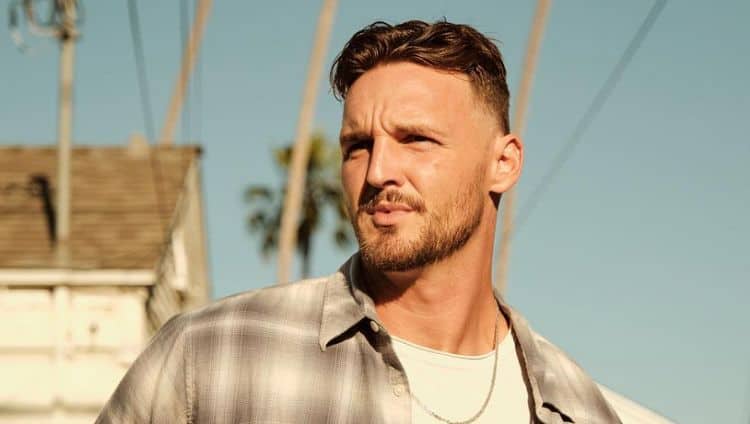 Sometimes, in order to get what you want, you have to be willing to try something you've never done before. That's exactly what Logan decided to do when he agreed to join the cast of The Bachelorette. After years of trying to find a partner in the traditional way, Logan is switching it up by stepping into the world of reality TV. As a cast member, he will be one of 32 men competing for a show at love with Rachel Recchia and/or Gabby Windey. Not only does Logan know exactly what he wants, but he's willing to do what it takes to show exactly why he's the perfect choice. Continue reading to learn 10 things you didn't know about Logan Palmer.
1. He Is Originally From Arizona
If you've been researching the cast for season 19 of The Bachelorette, you may have seen some sources that report Logan's hometown as San Diego. While it's true that he does currently live in San Diego, Logan was born and raised in the Phoenix, AZ area. We weren't able to find any information on how long he's lived in California.
2. He Studied Communications
Logan is the kind of person who is serious about achieving his dreams, and going to college was part of doing that. According to Logan's LinkedIn profile, Logan earned a bachelor's degree in strategic communications with an emphasis in advertising from Northern Arizona University.
3. He Works in Video Production
There are lots of people who don't end up working in their field after graduating from college, but Logan isn't one of them. He has worked in video production for several years and he is currently a production technician for a company called Raindrop. With his camera skills, you can probably guess that his social media content is on point. Despite what he does for work, we weren't able to find any information to suggest that Logan has ever done any work in front of the camera.
4. He Plays The Guitar
Doing video work isn't the only way that Logan likes to express his creative side. He is also a big music fan and he enjoys singing and playing the guitar. That being said, it doesn't appear that he has plans to pursue music as anything other than a hobby. Still, his musical talents could end up coming in handy during his time on The Bachelorette.
5. He Loves Adventure
Trying new things can be intimidating for lots of people, but Logan isn't one of them. He is all about making memories and having new experiences. He enjoys doing things like traveling and surfing, and he's all about having a good time. This is something that will probably spark Rachel and/or Gabby's interest.
6. He Is A Proud Uncle
Logan is fortunate to come from a close-knit family, and that is something he's very proud of. While he has close relationships with lots of loved ones, being an uncle is an extra special role for him. It's unclear whether he would like to start his own family eventually.
7. He Is A Dog Person
Having a pet is one of the best experiences a person can have. From learning how to manage responsibility to developing a strong understanding of unconditional love, there is just something special about the bond between dogs and humans. This is something Logan fully understands as a dog lover.
8. He Is A Photographer
Videography and photography require two different skills, and Logan has them both. In addition to his work as a videographer, Logan also does photography and he has a great eye for capturing stunning moments. Logan's Instagram profile shows several of the photos he's taken over the years.
9. He Loves Being Near the Water
Logan may have been born and raised in the desert, but now that he lives on the West Coast he takes advantage of the weather and beautiful beaches whenever he gets the chance. Logan spends a lot of time by the water doing things like surfing and swimming. As a result, he spends a good amount of time working on his beach body. Unfortunately, though, Logan might have to kiss the coast goodbye if he ends up winning The Bachelorette since neither of the women live in California.
10. He Loves Corn Dogs
Is there one food that you can't get enough of? If so, you and Logan have something in common. Logan's official bio for The Bachelorette states that he "loves corn dogs". While they may not be the healthiest food option on earth, lots of people would agree that corn dogs are pretty tasty.
Tell us what's wrong with this post? How could we improve it? :)
Let us improve this post!