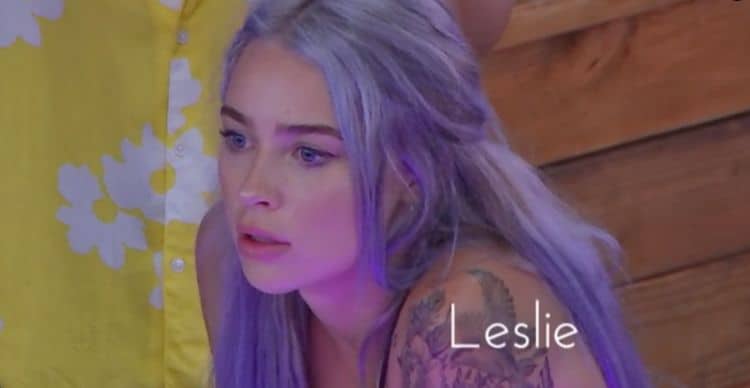 Leslie Golden has been making waves since she joined the cast of Love Island USA partway through the second season. Her charismatic personality quickly made her a fan favorite, so it's no surprise that viewers were shocked when she suddenly decided to leave the show. After the episode aired, Leslie addressed her abrupt departure, but she didn't go into detail. She shared that her decision to leave wasn't "that deep" and that it had nothing to do with her castmates and was due to personal reasons. This doesn't really explain her choice, but it at least lets the world know that she didn't leave with any bad blood. Keep reading to learn 10 things you didn't know about Leslie Golden.
1. Small-Town Texas Roots
They always say that everything is bigger in Texas, but that's not entirely true for Leslie's hometown. She hails from a tiny town in Texas called Redwater, with a population of just over 1,000 people. Despite the small-town upbringing, Leslie is incredibly proud of her roots and embraces her Texan heritage.
2. A Natural on Camera: Love Island as Her First TV Gig
Leslie's ease in front of the camera might make you think she's a seasoned pro, but as far as we can tell, Love Island is her first foray into television – reality or otherwise. Now that she's gotten a taste of the industry, there's a chance that more opportunities could open up for her in the future.
3. A Memorable Experience on Love Island
Although things on Love Island didn't pan out the way Leslie had hoped, she still cherishes the experience. According to US Magazine, Leslie said, "I honestly had the time of my life and have no ill will towards a single person in the villa." Despite the abrupt departure, she was happy to return home.
4. Fitness Enthusiast: Yoga as Her Go-To Exercise
Staying in great shape is a top priority for Leslie, and she loves to keep active. Yoga is one of her favorite ways to exercise, offering numerous benefits for both her body and mental health.
5. Social Media Star
While being on the show has undoubtedly boosted her social media following, Leslie was already quite popular on platforms like Instagram and TikTok before her Love Island stint. She enjoys using social media as a way to connect with her fans and share glimpses of her life.
6. A Passion for Fashion
Having worked as a model for several years, it's no surprise that Leslie has a deep love for the fashion industry. She enjoys expressing herself through her clothing and accessories and isn't afraid to make bold fashion statements. With her style and confidence, she can pull off just about any outfit.
7. Wanderlust: The Avid Traveler
Many people never venture far from their hometown, but that's not the case for Leslie. She has a passion for travel and is fortunate enough to be in a position where she can explore the world. She has visited numerous beautiful destinations and hopes to continue adding to her list.
8. Exclusive Content for Fans
Leslie understands the importance of leveraging her reality TV experience and uses the internet to her advantage. She offers premium content through her website for a monthly fee of $2.99 (with the first month free). While it's unclear exactly what kind of content this entails, it appears to include behind-the-scenes moments from her travels and other aspects of her life.
9. Valuing Privacy
It's easy to assume that reality TV stars don't care about their privacy, but that's not always the case. Many reality TV personalities, including Leslie Golden, prefer to keep certain aspects of their lives private and away from the public eye.
10. Proudly Pansexual
Leslie is an outspoken member of the LGBTQ+ community and identifies as pansexual. For those unfamiliar with the term, pansexuality refers to being attracted to others regardless of their biological sex or gender identity. During her time on Love Island, Leslie found herself drawn to both male and female cast members.