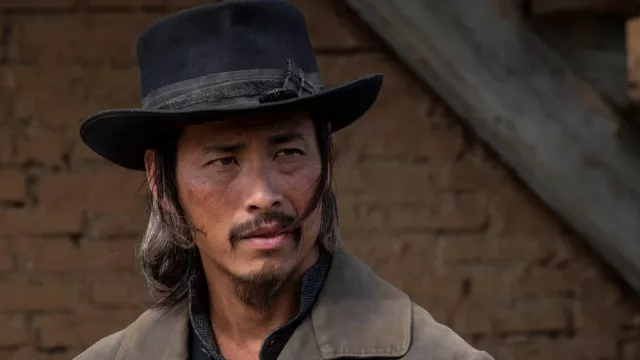 Ivan Shaw made his on-screen debut more than 20 years ago. Like lots of other talented actors, Ivan has had to overcome lots of obstacles during his acting journey. However, no matter how many challenges have stood in his way, Ivan has never let anything stop him from pursuing his dreams. As a result, he has been a part of several successful projects on both the big and small screens. The last couple of years have been especially good for him thanks to roles in TV shows like The Cleaning Lady and That Dirty Black Bag. On top of that, he will be in a TV series called Dear Edward which is set to premiere in 2023. Keep reading for 10 things you didn't know about Ivan Shaw.
1. He Was Born in Taiwan
Ivan has always been a pretty private person so there isn't a lot of personal information out there about him. What we do know, though, is that he was born in Taipei, Taiwan. However, he relocated to the United States with his family when he was only around four years old. He was raised in California. From what we know, he still lives in California.
2. He Went to UCLA
Ivan's journey to becoming a professional actor looks a lot different than what you may expect. Instead of going to drama school after high school, Ivan enrolled at UCLA where he studied math, computer science, and economics. It's unclear if he graduated or if he's had any formal acting training.
3. He's a Writer and Producer
Ivan isn't just a star in front of the camera, he has also shown an interest in telling stories from behind the scenes. In 2009, Ivan made his debut as a writer and producer with a short film project called The Tip. In 2012, he was an executive producer for a movie called The Time Being. Those are his only writing and production credits to date, but we'll likely see him do more work like this in the future.
4. He Loves Being Outdoors
There's something about being out in nature that can really have a calming effect. This is something that Ivan really understands and appreciates. He enjoys being outside whenever he gets the chance. He loves doing things like going hiking, walking on the beach, and paddleboarding.
5. He Was in Rush Hour 2
Ivan's resume includes some pretty impressive acting credits. In fact, his first on-screen role was in the 2001 movie Rush Hour 2. Although the part was uncredited, he'll always be able to say he was part of one of the funniest film franchises of the 1990s and 2000s. If you go back and watch the movie now, you can probably spot him if you pay close attention.
6. He Loves Taking Pictures
Taking pictures is one of the best ways to keep memories close to your heart, and Ivan would probably agree with that statement. Photography is one of Ivan's favorite hobbies and he loves snapping all kinds of photos. His love for taking pictures also blends very well with his love for being outdoors.
7. He's a Pet Parent
From what we can tell, Ivan doesn't technically have any children. However, he is still getting to experience some of the joys of fatherhood thanks to his fur baby. Ivan is a devoted dog dad and his pup Bonny is definitely his heart and soul. The two love going on adventures together and Bonny has become a fixture on Ivan's Instagram profile.
8. He's Passionate About Human Rights
Ivan isn't afraid to be vocal about the things that are important to him. He has used his social media presence to show his support for human rights causes such as the Black Lives Matter movement. In the summer of 2020, he also participated in an online protest called Blackout Tuesday.
9. He Likes to Stay Active
Staying in good shape is something that is very high in Ivan's priority list. He loves to stay active by doing things like martial arts. He also enjoys things like surfing and going for walks. Not only is staying fit good for Ivan's body, but regular exercise also has lots of mental health benefits.
10. He Has Theater Experience
Ivan has spent the majority of his career working on on-screen projects, but he has also gotten the chance to flex his acting skills on stage. He has been a part of several theater productions including an off-Broadway run of A Boy's Life. It's unclear if he is still open to doing theater projects now that his on-screen career has gotten so busy.
Tell us what's wrong with this post? How could we improve it? :)
Let us improve this post!