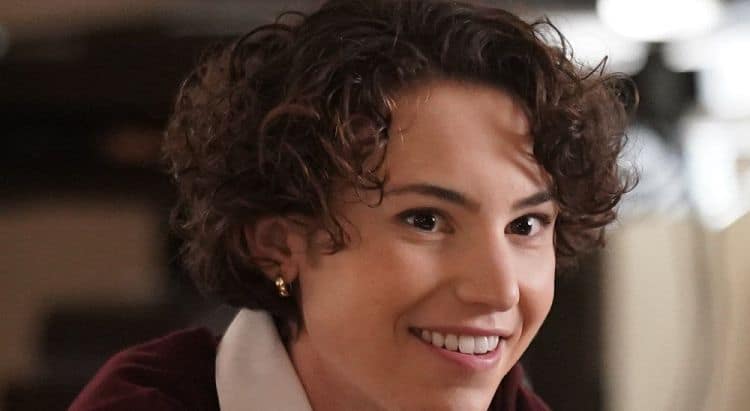 The world doesn't know much about Ash Spencer. We know that he is going to be on an ABC show, that he is playing a character on "A Million Little Things," that is so much like the person he is in real life, and that he doesn't discuss his personal life but he is happy to discuss his feelings, his thoughts, and the fact that he had surgery to remove his breasts. There's a lot the world doesn't know and that might not be anyone's business, but there is a lot we did find out and brought to you here.
You know Ash Spencer from his impending role on the show "A Million Little Things," on ABC. The show is currently in the midst of filming its upcoming season, which is season four. While the actor has not been part of the show before, they're marketing him on a major level, so you're seeing his name associated with it all the time right now.
2. He is Non-Binary
So many people are changing their pronouns and choosing to be someone else these days, and Ash Spencer is no exception to the rule. He is a non-binary actor who has chosen to go by the pronouns he and they.
3. He is Very Private
Ash Spencer is not open about his private life. He chooses to keep those things to himself, and that's a totally acceptable and commendable character trait when you're famous. There's not much in the way of any personal relationships or childhood anecdotes going around about the actor right now, so you won't learn much by googling his name.
4. He's Transgender
In addition to being non-binary, this is an actor who is also transgender. It seems if we are accurate, that Spencer was born a female and has chosen to go through surgical procedures to remove his breasts, and he believes that "gender has no rules because it doesn't exist in the first place," according to this article.
5. He Has an Amazing Talent
If we are being honest, we love this. According to his Instagram biography, his best talent is petting animals. Honestly, there are not enough people in the world who are listing these amazing accomplishments for us to read. We want more.
6. He Seems to be Taken
While we cannot confirm this information in any capacity. There does seem to be a good chance this is a person who is not on the market. He seems to be dating someone by the name of Kristina who is a newly certified yoga instructor.
7. His Struggle is Real
There are times when he is not sure what he wants to do in terms of his look and feel, and the struggle is real. He once posted a photo to Instagram talking about how he was not sure if he wanted to go for a feminine look that day or a more masculine one, and it resulted in him being very confused about what to wear and changing a dozen times.
8. He's Got a Dog
He's a dog lover, and dogs are the best. His dog is a fluffy white dog that is part bichon frise and part shih tzu, and the dog's name is Karder. Either way, the dog is cute. The dog is also clearly very beloved and the center of attention at home, which is how dogs like it.
9. He's Focused on Mental Health
One thing that this young actor is happy to discuss is his mental health. He likes to make sure that the world knows that he focuses on it, that what is going on in his mind is important and it does deserve space to grow and to learn. He is someone who is very open about his struggles and the way he feels and the fact that he is regularly uncertain about how he feels and what it means and what pronouns to use and how to dress, and he shares this journey with followers.
10. He is Close to His Friends
While he may not be entirely open about his personal life and the many things that are going on when the cameras are not rolling, Ash is very open about the fact that he is close to his friends and family. They clearly mean the world to him, and their time together is something that he appreciates more than just about anything. There is just something so good and magical about spending time with people you love the most.
Tell us what's wrong with this post? How could we improve it? :)
Let us improve this post!