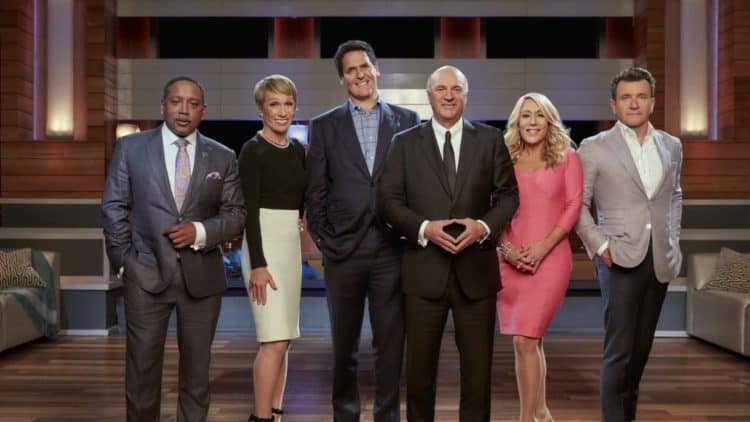 For every entrepreneur in the making, ABC's Shark Tank is the holy grail; that magical place where some of the world's greatest ideas come together. It's a place to learn how to sum up an idea in record time, and, if lucky, negotiate the best possible deal one can get. The Sharks have their stories of how they landed the show. Barbara Corcoran's, however, is perhaps the most outstanding, and a powerful lesson on how not to take 'No' for an answer. At a TEDx event, Corcoran, who made her money by conquering New York real estate, said: " I remember I got a call from Mark Burnett Productions. It even felt familiar to me and I don't watch TV. Looked him up and I realized he's the biggest Hollywood producer. His office was asking me if I would consider being on this New TV show called Shark Tank. I heard what the show was about, I said, 'Perfect for me! Send me the contract'…I never read the contract, didn't know what I was getting paid. I signed the contract, expressed it right back. I didn't want to lose that spot." Corcoran was so excited, she went and bought three autograph-signing outfits. " I was going to Hollywood. I was cool!" she said.
Only a week before she was set to go to Hollywood, Corcoran received news that broke her heart into tiny little pieces. Mark Burnett productions had changed its mind and decided to go with someone else. " I couldn't believe it. But I was already in the habit of failing. And so I sat down and banged out the best email I've ever written in my life." Corcoran told her TEDx audience. Her email read like this:" Dear Mark, I understand you asked another girl to dance instead of me. Although I appreciate being reserved as a fallback, I'm much more accustomed to coming in first. But I consider your rejection a lucky charm, as everything good that happened in my life happened on the heels of rejection…I think you should consider inviting both women to LA to compete for the seat." 12 seasons later, It's safe to say Corcoran made the right call by bearing it all.
Meet The Sharks
At Shark Tank, Corcoran works with a set of equally fierce businessmen and woman, each of whom has built their empires out of sheer hard work. When he first moved to Dallas, Texas, Mark Cuban worked as a bartender. After he was fired from his second job at Your Business Software, Cuban went on to start his own company, MicroSolutions. Cuban later sold the company and went on to build a streaming service, which he sold for $5.7 Billion in Yahoo stock. He would go on to be the owner of the Dallas Mavericks. His is a similar story to Kevin O'Leary's. While he was pursuing his MBA, Kevin O'Leary became an intern at Nabisco, where he says he developed most of his selling skills. After he left the retailer, O'Leary co-founded Special Event Television, a production company whose focus was on sports. O'Leary sold his shares of the company for $25,000 and started another company, Softkey. Getting Softkey off the ground was difficult at first, but the company became successful, so much that it acquired The Learning Company and adapted its name. In 1999, the company was acquired by Mattel for a reported $4.2 billion. O'Leary would later invest in other businesses, including StorageNow Holdings, O'Leary Funds, O'Leary Mortgages, O' Leary Fine Wines, and O'Leary Books.
Daymond John started FUBU when he was still living with his mother, who was kind enough to let him use her house to run his business. The pair would eventually mortgage their house to raise the $100,000 they required as capital. FUBU grew to be a popular brand within the rap culture, as John loaned jerseys to rappers for their music videos. It was a matter of time before stores came calling. As of today, FUBU, whose brand name is an acronym for 'For Us By Us', has made sales in the upward of $6 billion and is featured in the National Museum of African-American History and Culture. Popularly referred to as the 'Queen of VC', Lori Greiner is a woman with many patents in the beauty industry. Hers was a journey that began with a plastic earring organizer and eventually led to her raiding the travel, electronics, and household items sections. Robert Herjavec, on the other hand, made his money by selling his company, BRAK Systems, to AT&T Canada for $30 million. After his big sale, he transitioned to The Herjavec Group that makes over $200 million in sales every year. The last of the sharks, Kevin Harrington, made a name for himself in the television industry and was one of the inaugural sharks.
Introducing Season 13's Guest Sharks
Recently, the show introduced its guest sharks for the 13th season. Top of the list is comedian Kevin Hart, who needs no introduction. Hart has certified himself as an entertainment powerhouse, bringing his witty comedy to the big and small screen in equal measure. Hart, through a post on Instagram, shared that he was excited to join the sharks this season. " Lookout, there's a new shark in the water. I'm thrilled to be a guest shark on Season 13 of Shark Tank. Tune in for the season premiere, Friday, October 8th." Hart wrote. This season will also see the appearance of Daniel Lubetzky, who is a familiar face on the show. Lubertzky is the founder of KIND Snacks, one of the largest snack companies in the united states. Just like Hart, Lubertzky made the announcement through his Instagram, captioning it: " I'm ridiculously excited to be back for another season of Shark Tank. Looking forward to reuniting with Lori Greiner, Kevin O'Leary, Robert Herjavec, Mark Cuban, Barbara Corcoran, and Shark Daymond."
Nirav Tolia, the co-founder of Nextdoor, will also make an appearance this season. Tolia shared the post on his Instagram stories. The businessman is known to have founded other companies, such as Epinions. British entrepreneur Peter Jones, who's famously appeared in the UK's Dragon's Den, also excitedly shared that he'll make an appearance this season. Last but not least, Emma Grede, who is well known as the founder of Good American, along with Khloe Kardashian, will be a guest shark. Emma is also a founding partner at Kim Kardashian's underwear and shapewear company, Skims. Sharing the message on her Instagram, Grede wrote: " Mommy Shark Doo doo doo doo doo! I'm beyond thrilled to be a guest shark on season 13 of Shark Tank. Tune in for the season premiere Friday, October 8th on ABC." This season's lineup is one for the books, and we're sure looking forward to seeing the new sharks in action.ABC
Tell us what's wrong with this post? How could we improve it? :)
Let us improve this post!