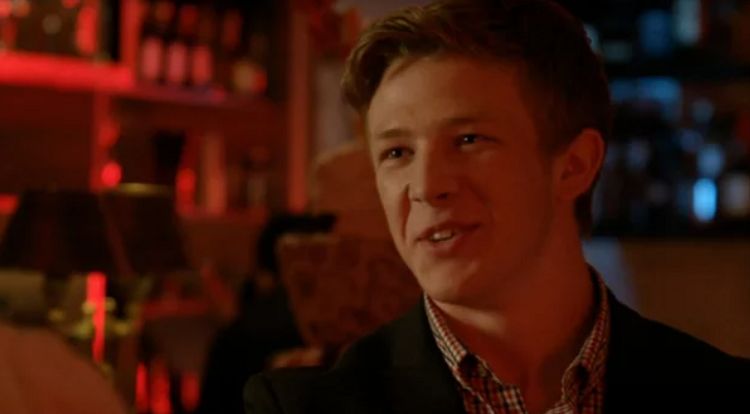 What is so cool about an actor like Kevin Csolak is that he does so many things, and he's made history already in his young life. He's making a huge name for himself on stage, on the dance floor, and on television – and he has even managed to star in an Oscar-nominated film once. To say he is talented does him a disservice because he is so much more than simply talented. He's a gift, and we want to share what we know.
1. He is A Little Bit of Everything
There is nothing you can say about this young man that is not impressive. He's a young actor. He is a young dancer. He is a young singer. He is everything, and what's even more impressive is that he is good at all of it. He's the kind of talent that you don't expect to see in a young man, and he always brings his A-game.
2. He is a Jersey Boy
He's a born and raised Jersey boy. He lived with his family in a place called Flemington, New Jersey when he was growing up. It was a place he adored living, and he had a great childhood there. He was very active in school, even going on to become his own class president. It's a big deal.
3. He Spent Summers in School
He was a smart kid, so he did not spend his summers in summer school so he could move on to the next grade level in the fall. He actually went to school in the summer because he was with his mom at her performing arts school. Trust us when we tell you this was probably the best thing he did for himself and his future career.
4. He is a Former Daytime Soap Star
If you thought his face seemed familiar, you're not mistaken. This is a man who is famous. He was a regular character on the hit show "As The World Turns," for many years. He played Daniel Hughes. He spent years on CBS during the day.
5. He Went to College
The thing is that he did not finish, to our knowledge. He actually went to college for a year before he chose to leave school behind and head to Los Angeles to focus on his career. He was a student at the prestigious PACE University's Musical Theater Program in 2018. He was doing big things while he was in New York.
6. He is Headed to TNT
Now that he is a famous actor in many different genres, he's doing something new. He's been announced as part of the cast for season six of Animal Kingdom on TNT, and he is excited. We know that at the moment he is a recurring character, and we cannot wait to see what he brings to the table with this character.
7. He Was Part of a Huge Film
When Steven Spielberg has an idea, people tend to listen. When he was ready to film West Side Story and turn it into a movie, he tapped this young actor to take part. The really cool thing is that it was then nominated for an Oscar, and it was also a theater production. This young actor was able to star in both the movie and the theater revival – and only four other people can say that with him.
8. He Had Lovely Things to Say About the Set of West Side Story
As it happens, working for Steven Spielberg is a good thing. He is a man who runs a tight ship, but also respects everyone on the set and the entire process. The young actor called it seamless being on set with the wildly famous producer, and we think many would agree.
9. He's Private
He is not a man who likes to focus on the personal details of his life. He likes to focus on the work. He's into what makes his work better, what makes his fans follow along, and what makes his success speak a little louder. He's not that into being personal, though.
10. He is a Storyteller
At the end of the day, this is a man who dances, and his dancing is what enables him to tell a good story. His talent is second to none, and his storytelling is something of a gift. He's able to tell stories through his actions while dancing and while acting, and that is not something every actor has the ability to say they can do.
Tell us what's wrong with this post? How could we improve it? :)
Let us improve this post!