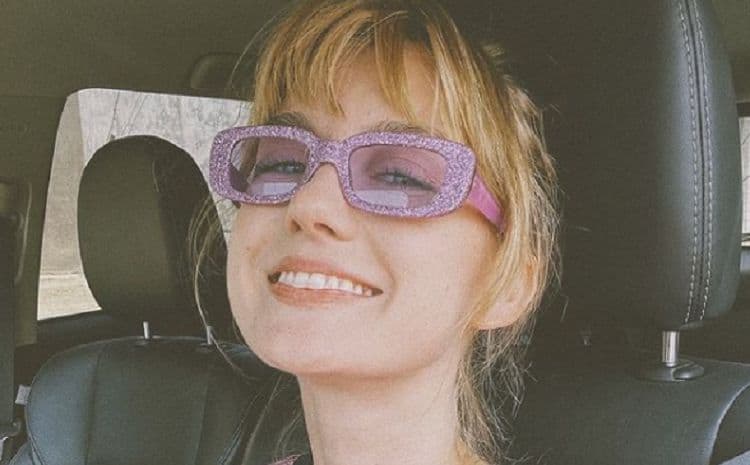 Isabel Durant is hardworking, talented, and well on her way to becoming a major star. The 29-year-old actress has been performing for most of her life, and it's obvious that she was born to bring joy to people's lives by keeping them entertained. Most people will recognize her from her role as Claire Brady in the TV show Days of Our Lives. Soap operas aren't always taken seriously, but Isabel has done a great job in her role and there's a good chance that it will lead to more opportunities for her. Although her character will be leaving the show, we feel confident that we haven't seen the last of Isabel. Here are 10 things you didn't know about Isabel Durant.
1. She's Australian
Since Isabel has found so much success in the American entertainment industry, many people probably naturally assumed that she is from the United States. In reality, however, she was born and raised in Australia. It was there where she got her start as a performer. She is currently living in the Los Angeles area.
2. She's A Dancer
Acting might be Isabel's main focus now, but that wasn't always the case. She actually started her career as a dancer and she trained for many years. In 2010 she was a contestant (under the name Issi Durant) on So You Think You Can Dance Australia. She placed in the top 20.
3. She Was in This Is Us
Isabel's resume currently has less than a dozen TV credits, but she's still managed to get some very impressive experiences under her belt. While Days of Our Lives was her first major role in the United States, she also appeared in an episode of This Is Us in 2017.
4. She's A Photographer
Isabel is a creative person through and through, and acting isn't the only way she likes to share that with the world. She is also an amateur photographer who loves capturing beautiful photos whenever she can. Although digital photography has become the norm these days, Isabel loves shooting on film.
5. She Has Some Advice For Up And Coming Performers
At this point in her career, Isabel has been around long enough to have a good idea of what it takes to be successful in the entertainment industry. When asked if she had any advice to share, Isabel told Digital Journal, "Try to get to a place where you really believe in yourself and in your unique capabilities as a human being to tell stories."
6. She's A Positive Person
Being a professional actress may seem like the most exciting and glamorous job in the world, but the truth is that it comes with lots of ups and downs. Although Isabel's journey hasn't always been easy, she has done her best to maintain an optimistic outlook. Having a positive attitude has probably been very beneficial to her over the years.
7. She Knows Exactly What She'd Be Doing If It Weren't For Acting
It's hard to imagine Isabel doing anything other than acting, but if she had to choose another field, psychology would be at the top of the list. During her interview with Digital Journal, Isabel said, "I love humans, and the human mind, and unpacking feelings. That is something I would really enjoy,"
8. She Loves Nature
There's nothing better than getting some fresh air and that's something Isabel fully understands. Isabel loves spending time outdoors and she has lots of appreciation and respect for the beauty that nature has to offer. From hanging out at the beach to going for hikes, she looks forward to any chance she gets to explore.
9. She's Grateful For Her Fans
In the entertainment industry, the success of people's careers is largely dependent on whether or not they have a strong fan base. After all, if there's no one out there that values your work, it'll be a tough cell. Needless to say, it's easy to see why so many celebrities do their best to maintain strong relationships with their fans. Isabel is definitely someone who is thankful for all of the love and support she's gotten from people so far and she looks forward to giving them more things to enjoy.
10. She's In A Relationship
For the most part, Isabel has been pretty quiet when it comes to her personal life but we do know that she is in a long-term relationship. Unfortunately, we don't know much about her boyfriend or how long they've been together. However, it appears that the couple is going strong and enjoying spending time together.This Is Us
Tell us what's wrong with this post? How could we improve it? :)
Let us improve this post!