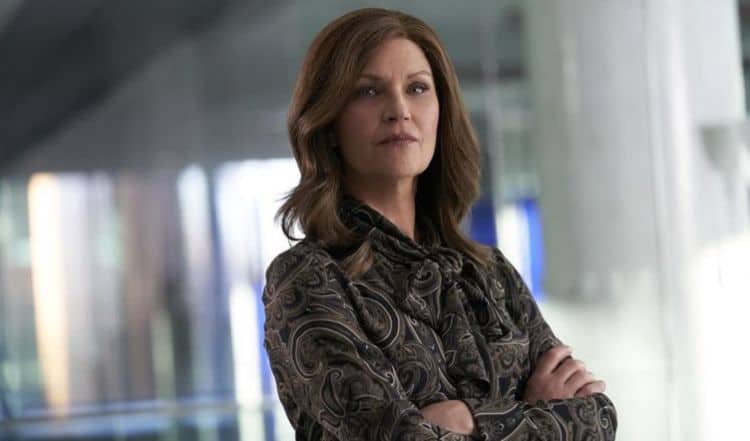 Wendy Crewson started her acting career nearly 30 years ago. During that time, she has managed to become known to people in places all over the world. As an actress, she has shown that she can play a wide variety of characters and she can tackle any genre. Whether she's the star or playing a supporting role, she gives each project 100%. From the big screen to the small screen, Wendy has built a very impressive resume and she's nowhere near finished yet. She is currently a cast member in the series Good Sam and it's given her the opportunity to share her talent with a wide audience. Keep reading to learn 10 things you didn't know about Wendy Crewson.
1. She Is Originally From Ontario
Wendy has become so well known to American viewers that many people may think she is originally from the United States. In reality, however, she was born and raised in Canada and it was there where she fell in love with acting. She is not based in the United States.
2. She Likes Her Privacy
Just because Wendy has been in the industry for many years doesn't mean that she has become obsessed with being in the spotlight. Wendy has done a great job of protecting her privacy over the years and she has been very careful about the things that she's revealed. Being private has appeared to work very well for her and it seems unlikely that she'll ever change.
3. She Is a Formally Trained Actress
Anyone who has seen Wendy's work would probably agree that she is a natural. However, she has also put in lots of hard work to go along with her natural abilities. She studied acting at Queen's University and then continued her studies at the Webber Douglas Academy of Dramatic Art in London.
4. She's Friends With Harrison Ford
Over the course of her career, Wendy has gotten to rub elbows with some of the biggest names in Hollywood, including the legendary Harrison Ford. Wendy and Harrison Ford worked together in the 1997 movie Air Force One. The two formed a connection and have remained friends ever since.
5. She Is Part Of The LGBTQ+ Community
At the end of 2014, Wendy shocked many people when she revealed that she is a lesbian. However, she had already come out to those close to her several years before. As a person in the spotlight, Wendy's coming out has the power to help other members of the LGBTQ+ community feel more confident in who they are. According to Straight, Wendy said, "It's certainly important for all the kids out there who are in a less supportive family than me, in a less supportive industry than me, and I really feel like it's our responsibility as adults in high-profile positions to let kids know it gets better".
6. She Has More Than 140 Acting Credits
When I said that Wendy's acting resume was impressive, I wasn't exaggerating. Her IMDB page shows that she has 145 acting credits including one voice credit. What's even more impressive about Wendy's resume is the fact that she still has lots of work left to do.
7. She Likes Connecting With Fans
Wendy certainly isn't the most active actress on social media, but when she does get online she likes to use it as an opportunity to engage with her fans. On Twitter, she has been known to reply to tweets from fans as well as retweet their messages. Unfortunately, however, she hasn't tweeted anything in quite some time.
8. She Has Behind-The-Scenes Experience
Being in front of the camera is what Wendy is best known for, but that isn't the only way she's been involved in the entertainment industry. Wendy has also produced several projects including the 2002 TV movie, Verdict in Blood. It'll be interesting to see if she decides to step behind the camera again.
9. She Has Won Several Awards
The success of an actor's career is often measured by the number of awards they've won. Wendy has won six Gemini Awards as well as two Canadian Screen Awards. Hopefully, she will be able to add even more major awards to the list as her career continues.
10. She Is A Proud Mom
Acting might seem like the most important thing in Wendy's world, but in reality, nothing is more important than her children. Wendy was married to actor Michael Murphy from 1988 to 2009. The couple has two children together. Like Wendy, her children have also chosen to lead very private lives and there is very little information about them.
Tell us what's wrong with this post? How could we improve it? :)
Let us improve this post!