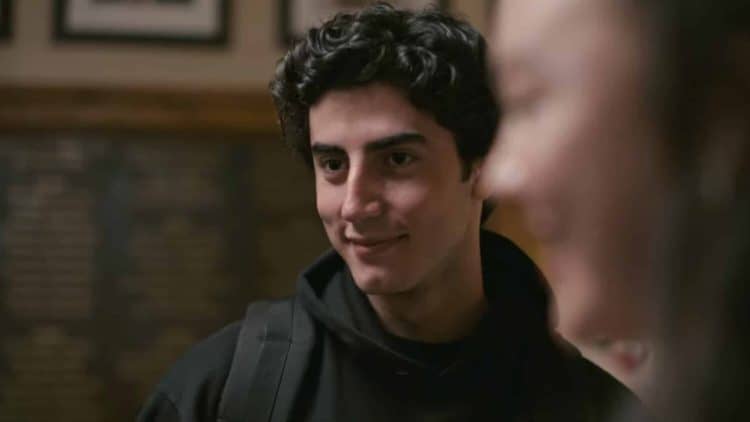 Becoming a successful actor is something Anthony Ippolito has always dreamed of, and now he's proud to say he's living that dream. Although he started his career more than a decade ago, Anthony didn't get his first big break until 2020 when he was cast in the Netflix series Grand Army. Now he's officially landed another major opportunity in an upcoming TV mini-series called The Offer in which he will play a young version of Al Pacino. The project is already getting Anthony a lot of attention and many people are looking forward to seeing how he brings the legendary actor to life. If the mini-series lives up to its full potential, there will be countless doors opening up for Anthony. Keep reading to learn 10 things you didn't know about Anthony Ippolito.
1. He Was A College Athlete
Anthony has been acting for a good chunk of his life, which means that his experiences have been very different from most people his age. However, a traditional college experience is one that he did get to have. He attended Baruch College in New York City where he was a member of the baseball team. However, it appears that he left school to focus on acting before graduating.
2. He Plays The Guitar
Acting isn't the only way Anthony likes to put his performance skills to good use. Anthony loves to sing and play the guide. As far as we know, it's only something he does as a hobby and he hasn't attempted to pursue music professionally. Maybe one day, though, he'll get cast in an acting role that allows him to incorporate his love for music.
3. He's Always Been An Al Pacino Fan
Getting cast as Al Pacino has been a great opportunity for Anthony in more ways than one. Not only is it a great role to add to his resume, but he is also a big fan of Al Pacino's work. He's always admired Pacino's ability to play different types of characters and he hopes to achieve the same success one day.
4. He's Done Some Voice Acting
Being in front of the camera is what has gotten Anthony the most attention, but that isn't the only kind of acting he's done. In 2010, he voiced a couple of characters in the animated series Go, Diego! Go!. We didn't find any information to suggest that Anthony has plans to do any additional voice acting.
5. He Was In What Would You Do?
Hosted by John Quiñones, What Would You Do? is a hidden camera show that puts people in challenging situations in order to see how they'll react. Although the people being tested are not acting, the people playing out the scenarios are. One of Anthony's first consistent acting gigs was being cast on What Would You Do? in 2010. He stayed on the show until 2019.
6. Ripley's Believe it or Not Got Him Into Acting
Anthony was just a toddler when he started playing baseball, and as you can imagine this got him a lot of attention. Little did he or his parents know, baseball would be what eventually led him to act. Anthony told Just Jared, "I was on Ripley's Believe it or Not for playing baseball at 2 years old. Eventually, that led to me getting into acting when I was little."
7. He's Formed Tight Bonds With His Grand Army Castmates
Filming a TV show means spending countless hours around the same people, so it's always nice when everyone can get along. Fortunately for Anthony and the rest of the Grany Army cast, they did more than just get along – they actually formed solid friendships. Even after filming, the group has continued to keep in touch.
8. He Loves To Draw
Acting and music aren't the only ways that Anthony likes to express himself. During an interview with The Bare Magazine, Anthony said, "I love sketching and painting. It can be relaxing, cathartic, even meditative for me. Anything that you can lose yourself in for a little while is intoxicating; that feeling of slowing down or stopping time. And once you finish, you can hold the memory of that moment that you created."
9. He's Open To A Wide Variety Of Acting Roles
There are lots of actors who gravitate towards certain characters or genres, but that isn't how Anthony wants to navigate his career. He is interested in all genres and he wants to try as many different things as he can. Having this kind of attitude will likely offer him endless opportunities.
10. He Knows Who He Would Want To Play Him In A Movie About His Life
Have you ever thought about which actor you'd like to portray you if anyone ever decided to make a movie about your life? Anthony Ippolito certain has. He would love to be brought to life on screen by This Is Us star, Milo Ventimiglia. Unfortunately, however, the fact that there's a more than 20 year age difference between the two would make that a pretty difficult casting.