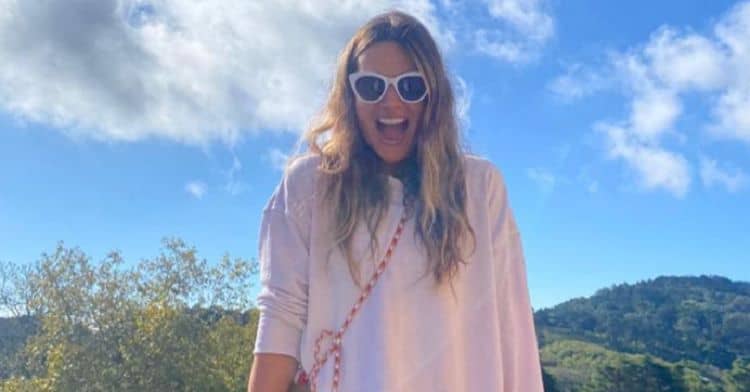 When Amelia Warner was a teenager, she began an acting journey that would give her the opportunity to work with some of the biggest names in the entertainment industry. She is best known for her role in the 2005 movie Æon Flux. Little did she know, however, that wouldn't be her only claim to fame. In the late 2000s, she also began working on music, and her skills as a singer, songwriter, and composer opened up even more doors for her. With her level of talent and her love for creating, there's no doubt that Amelia and her work are going to be around for many years to come. Keep reading for 10 things you didn't know about Amelia Warner.
1. She Comes from a Family of Actors
In some ways, Amelia becoming an actress was inevitable. That's because the desire to perform runs in her family. Both of her parents, Alun Lewis and Annette Ekblom, are successful British actors. She also had an uncle on her father's side who was a well-known British actor.
2. She Was Married to Colin Farrell
Amelia has been married to actor Jamie Dornan since 2013. However, many people don't realize that he isn't the only celebrity she has been linked to romantically. She was also in a relationship with Colin Farrell and the two were even briefly married in 2002. However, despite having a wedding ceremony it appears that they never actually signed a marriage certificate.
3. She Enjoys Taking Pictures
We all know that Amelia is a star in front of the camera, but it turns out she also shines from the other side. She loves taking pictures in her free time and she has a great eye for capturing beautiful moments. She seems to particularly enjoy taking pictures of landscapes.
4. She's An Avid Reader
Amelia's storytelling skills are undeniable. Sometimes, however, she likes to be on the other end of the story. Amelia loves getting lost in a good book and she spends a lot of time enjoying beautiful stories. She often shares photos of the books she's reading on Instagram.
5. She Was Never Interested In Being Famous
For Amelia, being an actress was never about being in the spotlight. Instead, she simply loved the craft of acting. Amelia was once quoted saying, "I want to stay below the radar and make good films. I have to be careful; I don't want my life to change. I really don't want to be a movie star."
6. She Loves Being Outside
When the weather is nice, you can usually find Amelia outdoors enjoying a beautiful day. She loves to do things such as hiking and swimming. Being outdoors is a great way for Amelia to relax and recharge, and it's also helpful when it comes to getting the creative juices flowing.
7. She's A Fan of Jane Campion
Even though Amelia is a star in her own right, she is also a fan of other talented people. During an interview with Fade to Her, Amelia said, "I am a massive fan of Jane Campion. I think Bright Star is one of my favorite scores. I absolutely love that film and I love that score. I love all of her movies, so Jane Campion is a huge hero".
8. She's Dealt With Panic Attacks
Amelia's career path may have looked easy to those looking from the outside, but that wasn't the case at all. She had had to overcome lots of obstacles over the years including panic attacks during her time as an actress. Fortunately, she was able to navigate these situations and find ways to cope.
9. She's A Mother
Amelia's career isn't the only thing she has devoted a lot of time and energy to. She is also a proud mother of three daughters and she loves spending as much time with them as she can. Her children are fairly young now, but one day they will realize how awesome their mom truly is.
10. She Considers Herself A Feminist
Empowering women is something that is very important to Amelia. She told Fade to Her, "I would say I'm a feminist, for sure – as in, I believe that men and women should have equal rights. I have three daughters, so it's really important to me that they see me being part of the world, interacting with the world, being engaged in the world and doing something that I love and that has value. I feel like the only way I can do that is by example. I can't tell them that, they have to see that."
Tell us what's wrong with this post? How could we improve it? :)
Let us improve this post!