Alana Thompson was introduced to television audiences as a six-year-old contestant on Toddlers & Tiaras where she charmed her way to fame. The Georgia-born reality television star completely stole the show with her sassy personality. She appeared on the reality show with her mother, June Shannon (Mama June) who also warmed her way into many hearts on the American reality television series.
Better known as Honey Boo Boo, Alana Thompson has come a long way since her Toddlers and Tiaras days. She scored her own reality show and has gone ahead to appear on other shows, including The Screen Junkies Show and Who Wants to Be a Millionaire. Thompson has also shown an interest in acting but she seems to be more interested in pursuing a career in the medical world. Read on for interesting facts you didn't know about Alana Thompson.
1. Alana Thompson Was Born in 2005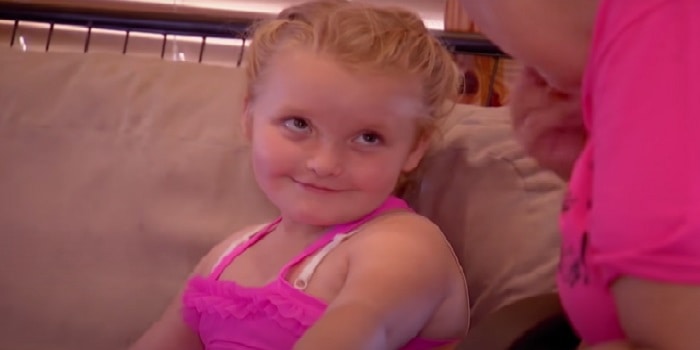 An American national, Alana Thompson was born on August 28, 2005, in McIntyre, Georgia. She was born as the fourth child of her mother, June Shannon who has four children. Mike "Sugar Bear" Thompson is Alana Thompson's father but he has not been a regular fixture in her life. The reality television star has three half-sisters named Anna Cardwell (b. 1994), Jessica Shannon (b. 1996), and Lauryn Efird (b. 2000).
2. Alana Thompson No Longer Likes Her Nickname Honey Boo Boo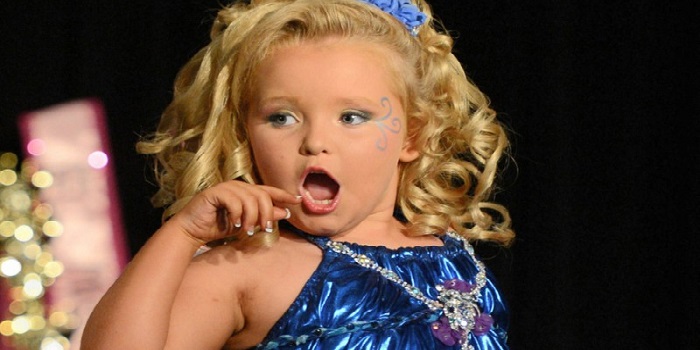 During her stint on TLC's Toddlers and Tiaras in 2012, Alana Thompson got the nickname Honey Boo Boo and was widely loved for her often rambunctious personality. Now grown up, the former child star doesn't want to be called Honey Boo Boo anymore as she revealed to Teen Vogue. Thompson stated that her mother named her Alana Frances Thompson and that's the name she wants to be called. However, her fame is largely due to the nickname which also inspired the show Here Comes Honey Boo Boo.
3. She Has a Hard Time Making Friends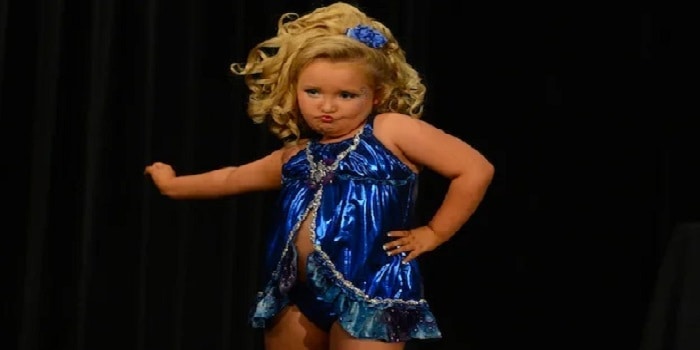 Growing up in the spotlight took its toll on Alana Thomspon who now has a hard time trusting anyone. In some of her recent interviews, the Here Comes Honey Boo Boo star shared how hard it has been for her to make friends since she became famous as a child. This stems from always being under the impression that people only want to be associated with her because she's popular.
4. Alana Thompson's Parents Split in 2014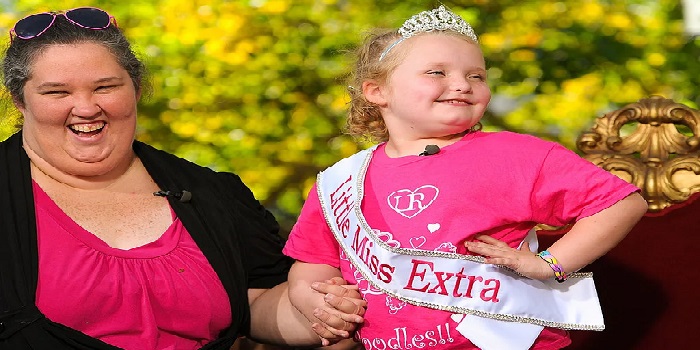 As earlier mentioned, Alana is the daughter of June Shannon and Mike Thompson. The relationship ended in 2014 with Mike getting married to Jennifer Thompson. The real reason behind Shannon and Mike's split is not public knowledge but he later revealed that he cheated on her with both men and women during their relationship.
5. She was a Contestant on Dancing With The Stars: Juniors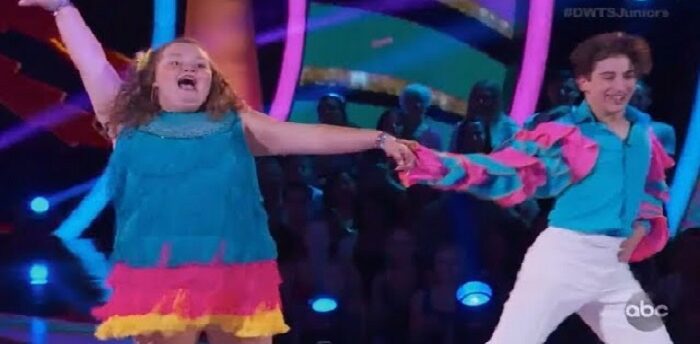 After bursting onto the small screen with her TLC's Toddlers & Tiaras appearance in 2012, Alana Thompson became a reality television sensation. She went on to appear on more TV shows, including Mama June: From Not to Hot and Dancing with the Stars: Junior. She was confirmed as a contestant on the latter in October 2018 with Tristan Ianiero as her partner.
6. Alana Thompson and Her Siblings Almost Lost Their Mother to Addiction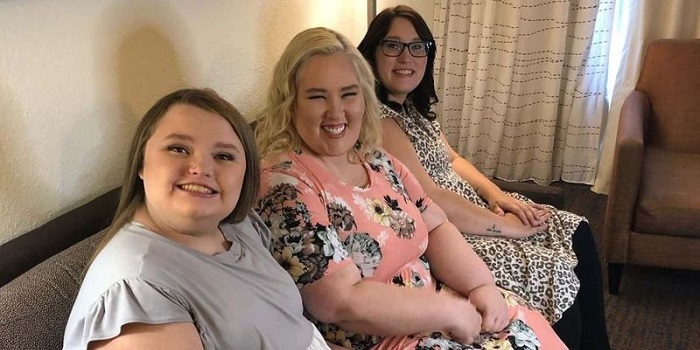 June Shannon began dating Eugene "Geno" Doak after splitting from Alana Thompson's father. Her relationship with Geno exposed her to drugs and illicit acts that led to the mother of four abandoning her daughters. She has since cleaned up her act and is making conscious efforts to be there for her children.
7. Alana Thompson Wants to be a Neonatal Nurse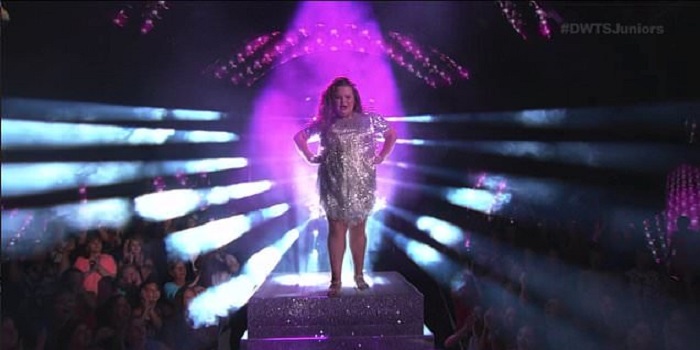 Beyond her reality show appearances, Alana Thompson is carving another career niche for herself. Thompson has revealed she will be jetting off to college to study as a neonatal nurse. The Honey Boo Boo star graduated from Wilkinson County High School in McIntyre, Georgia in 2023.
8. Her Relationship with Dralin Carswell is Instagram Official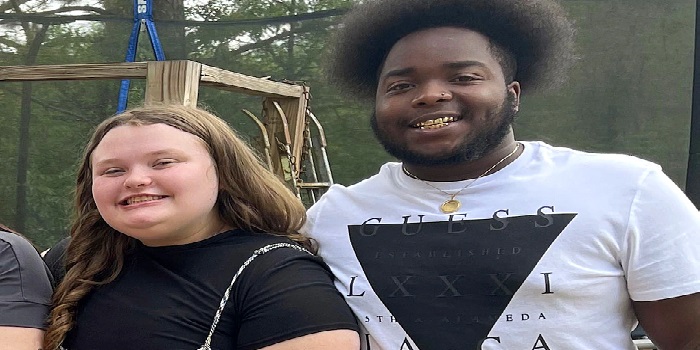 Though a bit controversial at the initial stage, Alana Thompson has been in a relationship with Dralin Carswell since 2021. The relationship became Instagram official in October 2021 and they have remained together. However, the couple courted bad media for the four-year age gap between them since they started dating when Thompson was around 16 years old.
9. Here Comes Honey Boo Boo was Cancelled Due to Her Mother's Association with a Sex Offender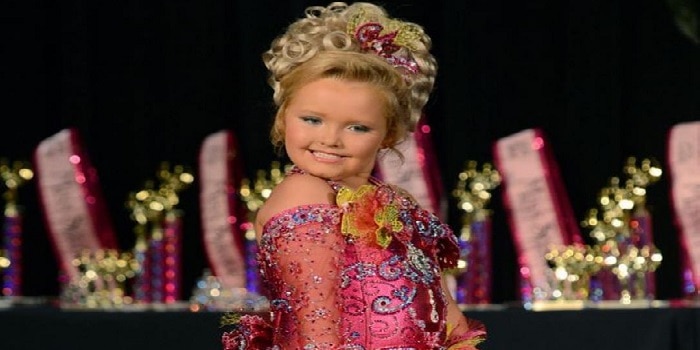 TLC canceled Here Comes Honey Boo Boo on October 2014 after Alana Thompson's mother was reported to be dating Mark Anthony McDaniel, a sex offender. McDaniel is a registered sex offender who served 10 years for aggravated child molestation. Shannon also had ties with Michael Anthony Ford, another sex offender convicted of sexually exploiting minors.
10. Alana Thompson's Half-sister Is Her Legal Guardian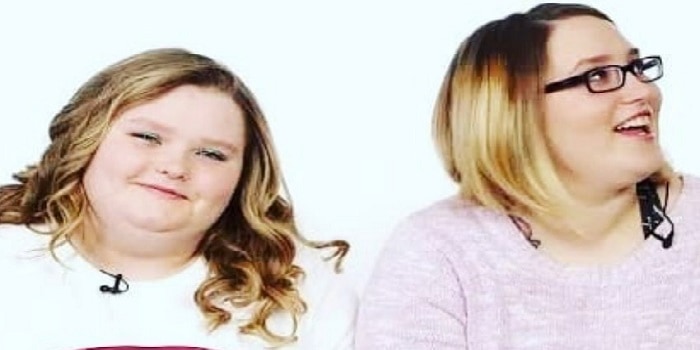 Following the unruly behavior of her mother during her darkest period of drug addiction, Alana Thompson moved in with her half-sister, Lauryn Mychelle "Pumpkin" Efird who is married to Joshua Efird. June Shannon was arrested in 2019 for drug possession, giving Lauryn custody of her youngest child, Alana Thompson. According to Shannon, it was discussed within the family and Thompson chose to be with Lauryn as her permanent guardian.