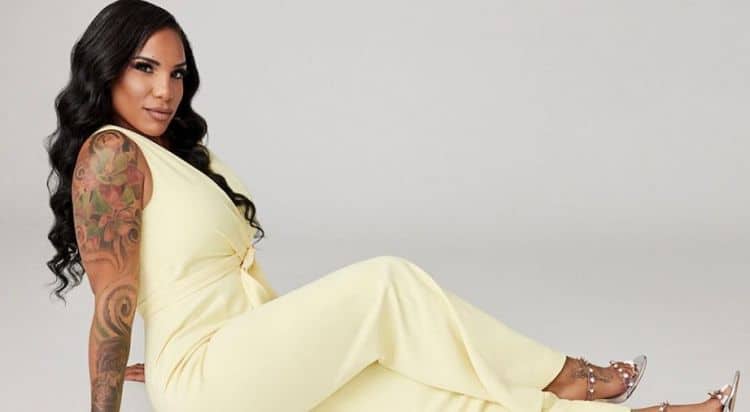 After watching gorgeous agents selling the beautiful homes in Los Angeles, the world was hooked on the Netflix series "Selling Sunset". When the same streaming service made the decision to bring us a spin-off version called "Selling Tampa," we were equally excited. The show has finally premiered, and fans are all over it. The hit new show has fans wanting to know what is going on in the hot Tampa real estate market, and now we will find out. Furthermore, fans are extra excited about what is going on with new cast member Karla Giorgio, and we have all the things you need to know right here.
1. She is Venezuelan
She is not a woman who was born in America. She was born in Caracas, which is in Venezuela. She was born in 1988, but she was not raised there. Her family moved to America when she was only six-years-old to pursue a different life, more opportunities, and a better future for their family. We have a feeling she may not even remember much of her life in south America.
2. She Grew Up in Florida
When she moved to America at the age of six, her family chose to settle in Orlando. They did what they could to make sure her life was a good one, and it's clear that they all did that well. She and her mother and her sister were together most of the time when her mother was a single mom, but she did remarry giving her daughters a stepfather they seem to like.
3. She Keeps her Family Private
While she doesn't stop from mentioning how much she loves her family and how important they are to her, she doesn't spend much time talking about or sharing them. It appears that she respects their right to their own privacy, and she makes it clear that they are their own people – and she loves them a lot.
4. She's Always Been an Entrepreneur
By the time she was 11, she was already doing business at school. She was selling snacks to her classmates, and she was making money and learning some business sense. But the time she was 16, she was working at a car dealership her stepdad owned, and she was learning even more about business. She's done this since childhood, so she knows a thing or two about how to make a client happy and how to succeed.
5. She is a College Grad
Following her high school graduation, she chose to go a little further with her education. She enrolled in courses at Valencia University where she graduated with her bachelor's degree in business. She's been business-minded since she was a child, so it surprised no one that she chose to go this route when she went to college.
6. She is a Mom
She is the very proud mother of three small boys. Her boys are all adorable, she makes it clear they are all athletes, and she has a set of twins. They're so sweet, and it is clear to anyone who focuses on her even a little that they are the best part of her life.
7. She is Single
She's been in a long relationship with her own high school sweetheart for more than a decade, but they recently decided to end their long romance. She's not talking about what happened or why they decided after spending most of their lives together why she's not into this any longer, but it seems that she's making choices that work for her.
8. Her Ex Is Famous
Well, we assume. She did not verify, he did not verify, and no one knows for certain. However, two of her kids – at least – were fathered by an NFL player by the name of Chris Johnson. Since we know she recently ended a long-term relationship with her high school sweetheart, we assume he is the one she's talking about though we cannot confirm.
9. She is Very Private
We know she is a fan of keeping her own family as private as possible, but she also seems to keep everything else in her personal life as private as possible. She makes it clear she loves her kids, but she also makes it clear that they are off-limits and so is her relationship with their father.
10. Her Kids Come First
As the mother of three small kids, she's always made it her goal and her number one priority in life to care for them above and beyond all else. She makes no excuses, she doesn't mess around, and she doesn't put anything else above them. She's like all the good moms
Tell us what's wrong with this post? How could we improve it? :)
Let us improve this post!