Before the music world had Justin Bieber, Selena Gomez, and JoJo Siwa, there was only JoJo! As a mezzo-soprano singer, JoJo found success early in her career because of her unique voice and sound. Although considered an R&B and Pop artist, many of her singles leaned more into pop than R&B to attract sales.
At the peak of her career, JoJo was often compared by music critics to the singing voices and registers of Monica, Brandy, Mariah Carey, Beyoncé, and Kelly Clarkson. Besides her talents and genius as a singer, JoJo is also an actress, making her acting debut in 2002. However, with so much promise and potential, JoJo disappeared at the height of her success. To help connect the dots, Here's a closer look at the journey of the pop star and actress, JoJo.
JoJo's Early Years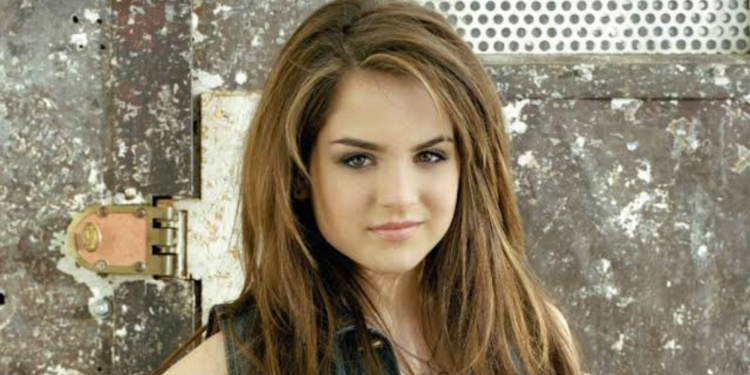 JoJo was a childhood nickname that stuck, especially when she sought a professional name to use when her musical career was launched. She was born Joanna Noëlle Levesque in Brattleboro, Vermont, United States, on December 20, 1990. She was the only child of her parents, Joel Maurice Levesque and Diana Levesque, who divorced when JoJo was four. As such, JoJo was raised alone by her mother. Although born in Vermont, JoJo grew up in Keene, New Hampshire, and Foxborough, Massachusetts.
She Wasn't The Only Singer In The Family
JoJo took an early interest in music when she was two years old. Although she didn't grow up with her father (who passed away in November 2015), he was an early influence on JoJo's love for music. He loved to sing, albeit as a hobby. On the other hand, her mother, Diana, was trained in musical theater and also sang in their local Catholic church choir. JoJo would listen as her mother practiced church hymns and soon began humming and singing nursery rhymes at two years old. Besides her nursery rhymes, JoJo loved to imitate and sing along to jazz, R&B, and soul music.
JoJo's Television Debut
JoJo made her first on-screen appearance as a contestant on the CBS comedy series Kids Say the Darndest Things (1998). The show was hosted by actor and comedian Bill Cosby at the time. One of her highlights on the show was singing a song by Cher. She also appeared as herself and as a contestant on Destination Stardom (1999–2000). However, her first credited acting role on television was playing Michelle Cooper in Season 2, Episode 6 of The Bernie Mac Show in 2002.
How She Got Started With Her Musical Career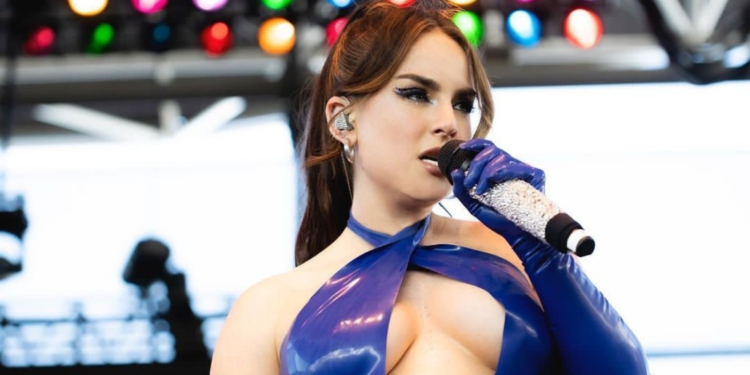 JoJo's big break came when she competed as a contestant on NBC's America's Most Talented Kid in 2003. Although she lost to Diana DeGarmo, it gave her the needed publicity. Vincent Herbert, a record producer, was so impressed by her vocals that he reached out to her (through her mother) to audition for Blackground Records. At the time, the record label was renowned for signing successful musical artists like Aaliyah, Timbaland, and Toni Braxton. JoJo signed on Background Records when she was 12 years old.
JoJo released her debut single, "Leave (Get Out)" on February 24, 2004, as a lead single from her first studio album, JoJo. The song put JoJo on the map, as it was certified gold by the RIAA on October 25, 2004. It peaked at 12 on the US Billboard Hot 100 and 2 on European Hot 100 Singles. It later peaked at number 1 on Billboard's Pop Songs chart. This feat made JoJo the youngest female solo artist with a single at number 1 in the United States. In the same year, she released her platinum-selling album and second single, "Baby It's You," featuring rapper Bow Wow, which were all commercial successes.
Record Label Troubles And Lawsuits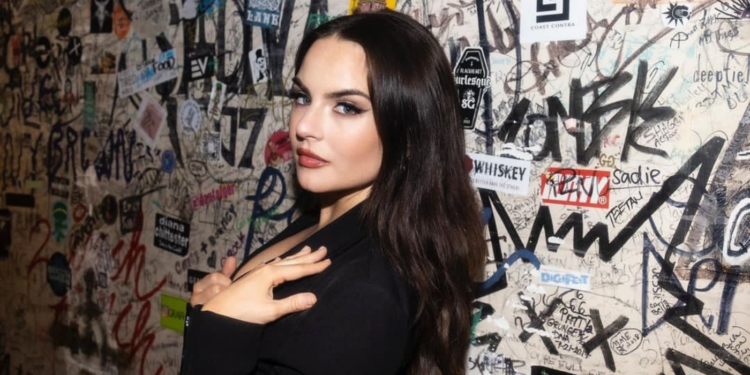 On October 17, 2006, JoJo released her second album, The High Road. With the album receiving mostly positive reviews from critics, it peaked at number 3 on the Billboard 200. By December 2006, the album was certified gold by the RIAA. Although JoJo promised her fans she was working on her third album in late 2007, it began a battle that lasted for years. By mid-2009, all the public had to go with was the album's name, All I Want Is Everything.
Things began to unravel after JoJo filed a lawsuit against Blackground Records in August 2009. The lawsuit sought $500,000 in damages from her record label for putting her in musical limbo. Although they reached a deal outside court in October 2009, the third album was still not released. JoJo announced in February 2011 that she was changing the album's name to Jumping Trains. After a five-year hiatus, she released the album's first single, "Disaster," on August 29, 2011.
With still no forthcoming third album, JoJo filed a lawsuit against Blackground Records in July 2013. The lawsuit hinged on the clause that the record label had caused "irreparable damages to her professional career." It also buttressed that under New York State law, a contract signed by a minor is invalidated after seven years. As such, her contract with Blackground Records should have expired in 2011. By December 2013, both parties settled outside court, and JoJo was released from her contract in January 2014.
JoJo's Acting Career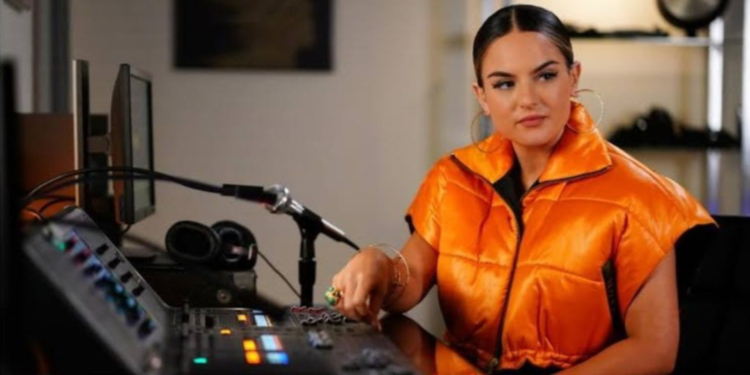 JoJo made her film debut in 2002, playing a Young Elizabeth in Developing Sheldon. However, following her success and fame as a musician, she starred as a lead cast in Elizabeth Allen's teen fantasy romantic comedy Aquamarine (2006). That same year, she played Cassie Munro in RV (2006). She also starred in True Confessions of a Hollywood Starlet (2008) and G.B.F. (2013). JoJo's only major role in television was a recurring role as Sabine on The CW sports drama All American (2022). Most of JoJo's other appearances have been as herself on competition/reality shows.
JoJo's Relationship And Present Musical Career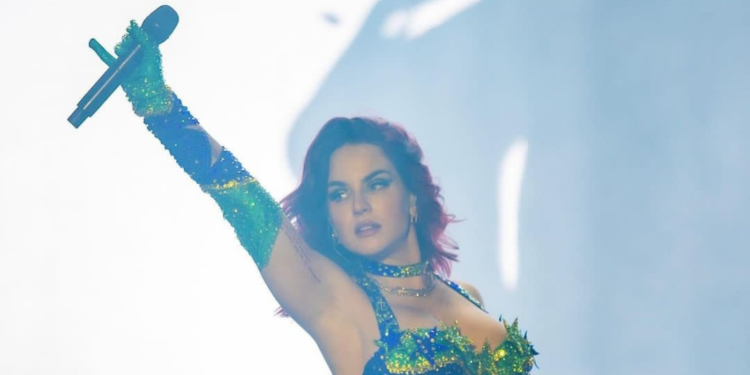 JoJo dated American soccer player Freddy Adu from mid-2005 to September 2006. She reportedly dated American R&B singer Jeremih from 2008 to 2019. Actor Dexter Darden and the singer got engaged in December 2021. However, the couple allegedly separated in 2022. With her musical career, JoJo is focused on promoting herself and making up for wasted years. She signed on briefly to Atlantic Records in 2014, where she released her third album. However, she left the label in August 2017. Since then, she has been focused on promoting her music through concert tours. She concluded her last concert tour, JoJo Tour 2022, in May 2022. So far, JoJo has released six studio albums, two EPs, two mixtapes, and two re-recordings.