For some of Hollywood's elite, being related to someone in the spotlight instantly means they're in the spotlight. That's the story of Beatrice Jean Howard-Gabel. Howard-Gabel is mostly known because of her mother, American actress and director Bryce Dallas Howard. She is best recognized for her role as Claire Dearing in the action-packed, critically acclaimed film Jurassic World. She was also a huge presence in its two sequels, Jurassic World: Fallen Kingdom and Jurassic World Dominion.
But that's not all, Howard-Gabel's father is also quite well-know in the entertainment industry. Seth Gabel happens to be a well-known actor. The star is mostly known for his role as Adrian Moore on the television series Nip/Tuck. But, the role that probably put him out there was as Agent Lincoln Lee on Fringe. With such popular parents, it's no surprise that people want to know more about Beatrice Jean Howard-Gabel. Here are some facts about her.
Beatrice Jean Howard-Gabel Was Born On Set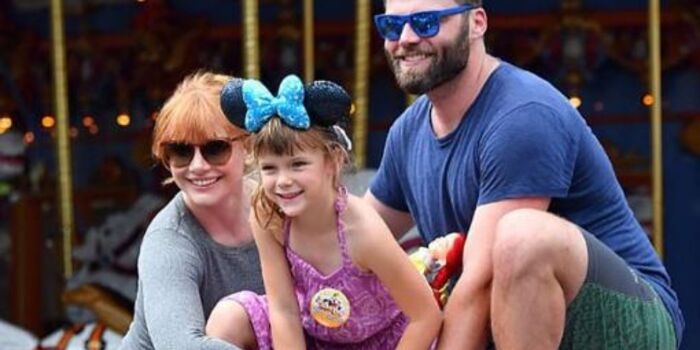 Beatrice Jean Howard-Gabel was born on January 19th, 2012, in Vancouver, Canada. But, her birth story is not as conventional as most. While her mother was pregnant, she lived in the area surrounding the set of Fringe. In an interview with US Weekly, Gabel remarked, "Even though my wife was on set and we had a baby in Vancouver this past season, I must confess that I did not have as much "fun" as I had in prior years." He continued by saying, "The fact that we were in a strange country and she could give birth at any moment made the situation tense for me. We had no idea if the hospital would even take us!"
Beatrice was welcomed into a loving household on that blessed day. This was all despite the fact that she had what her parents may have perceived as a challenging birth. On the day she was born, she weighed 8 pounds, 6 ounces.
Her Maternal Family Is Populated With Actors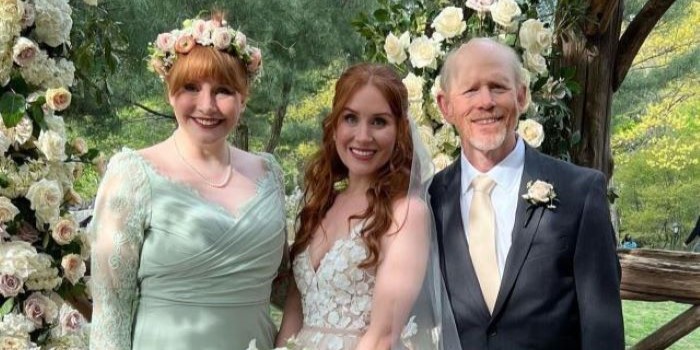 It would seem like the acting bug is quite prominent in the Howard family. Let's kick off with the fact that Beatrice Jean Howard-Gabel is the granddaughter of Ron Howard. His is a well known name in the entertainment industry and he wore many hats. Not only was Ron Howard an actor, but he was equally a producer, screenwriter, and director.
For his many contributions to the industry, he has received many-an-accolade in his day. This includes the National Medal of Arts and an Academy Award. In addition to this, he was inducted into the Television Hall of Fame and was awarded a star on the Hollywood Walk of Fame.
Additionally, Howard-Gabel's grandmother, Cheryl Howard, has an accomplished career in both acting and writing. That's not all, as both of her great-grandparents worked in the entertainment industry. Her great-grandfather Rance Howard who was was an actor, writer, and director, and her great-grandmother Jean Speegle — an actress. It's safe to say that it doesn't end there. Both of her maternal aunts, Jocelyn Howard and Paige Howard, have established careers in the performing arts. It'll be no surprise if Beatrice Jean Howard-Gabel catches the acting bug herself.
Her Personal Life
Considering the fact that she's presently a minor, it's understandable that there's not too much public information about her. However, here are a few tidbits here and there about her personal life. First and foremost, hers is quite an interesting racial cocktail. Both her parents have ancestry that may be traced back to Germany, England, Scotland, Ireland, and even distant France and the Netherlands.
It's probably a noteworthy fact that Howard-Gabel isn't an only child. Her older brother Theodore Norman Howard-Gabel was born on February 16, 2007. While his birth may not have been as dramatic as his sister's, there's a story there. Apparently, Bryce Dallas Howard, was saddened by the arrival of her son. According to her became increasingly difficult for her to care for him. She also mentioned breastfeeding as a challenge she had to overcome. As things got worse, it was clearly a case of postpartum depression. She admits to suffering for about a year and a half before giving in to the advice of a friend and consulting a doctor. Despite all the challenges along the way, theirs seems to be a happy and healthy family.