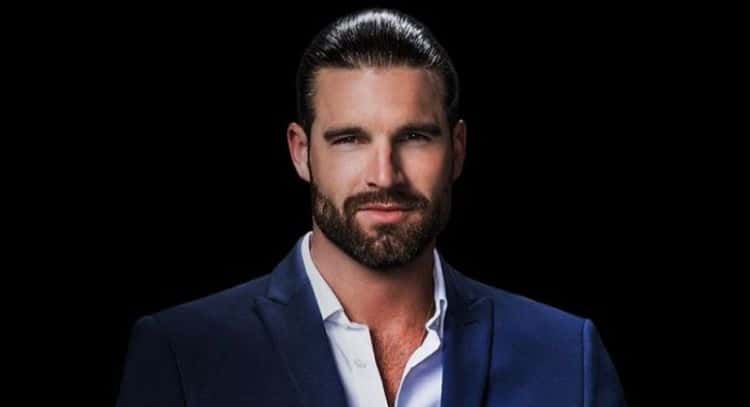 Heading back almost 20 years ago to the year 2003, reality television decided to present women with a man who was dressed and behaved as if he was a millionaire. He had the clothing, he worked hard to convince them he was, but it was all just a story to tell women that the man was a millionaire, to get them to fall in love with him, and then to see if the woman would still love him even when she found out he was not a millionaire. It's a dicey situation when you consider that telling a man you don't love him after finding out he is a construction worker without a high income looks, well, bad, but also telling a man you love him after he lies to you and leads you to believe he is someone he is not is also, well, bad. No one wins in this situation, and that is why a second season failed to impress. However, the show is back. This time, however, they're featuring two men who are looking for love – one is secretly a millionaire. Who is Kurt Sowers? He's one of the men looking for love.
1. He is One of Two
This time, the show is not lying to anyone. They are being very honest when they tell the women on this show that one of the men they are looking to find love with is a millionaire and the other is not one. This is not a lie. This is the truth, and these women will just fall for who they fall for – and that is that.
2. He's Looking for Love with 20 Women
There are 20 women this time around, but it's fair game for all. If they love the other man and not this one, that is that. If he's the one who is not a millionaire and his love decides it's over, it's over. It's going to be interesting to share 20 women with another man, that's for certain.
3. He is from North Carolina
He currently lives and works in the Charlotte, North Carolina, area. He has a job as a CEO for a company in the development industry. Does this mean he is the millionaire? We know plenty of CEOs who do just fine but don't have the seventh figure in their annual income.
4. He Wants a Teammate
He's looking for someone to be with and do things with and have a life with. He's not into things like making a life for himself while someone tags along. He needs a partner who is there for him, he can be there for, and who can change the way he's living his own life. He wants a partner who is a teammate and the person he does things with in life.
5. He Believes in Hard Work
He's a man who works hard. He is always going to work harder than the person next to him, and he is proud of that. He has a life that involves a lot of goals, and he doesn't feel that not meeting his goals is even an option. He's there to make sure he does what he needs to do, and that he is killing it every step of the way.
6. He is a Traveler
Travel is a major turn-on for this man. He's constantly going and gone. He loves to spend as much time as he can travel the world, learning about what he can, and experiencing all the things that are so exciting to him. Everyone is aware of the old saying that travel is the only thing money can buy that makes you richer, correct? He does live by that motto.
7. He Wants a Family
Family is the most important thing you have at the end of the day, and he wants one. He wants a wife who will be with him to raise a family, and he wants someone who has the same ideas and overall wants and needs from life that he has – including a family and the kind of family that they will one day raise together. He is also close to his own family, which is a good thing.
8. He is Nervous
Of everything he has to be nervous about on this show, it's his own family watching his journey that makes him the most nervous. He is just going to do what he can to find love, and we imagine he's hoping he's also not doing something to embarrass himself in the process.
9. He's in Construction
It turns out that the company he's the CEO of is his own construction company – and he is not the millionaire. We get the feeling that he does quite well in life, but we also know right now he is not worth the $10 million that his new friend is. It won't matter to the right woman.
10. He's Already Connecting
He's already connecting with one woman more than the rest – and she's got a reputation as a gold digger at this point. Without spoiling anything for anyone, she has made it quite clear that she is a woman with a child to raise who keeps saying that landing herself a millionaire would be a great situation for her and her son. He, on the other hand, has no problem with a woman with kids – he just does not love the idea of an ex always being part of his life.
Tell us what's wrong with this post? How could we improve it? :)
Let us improve this post!