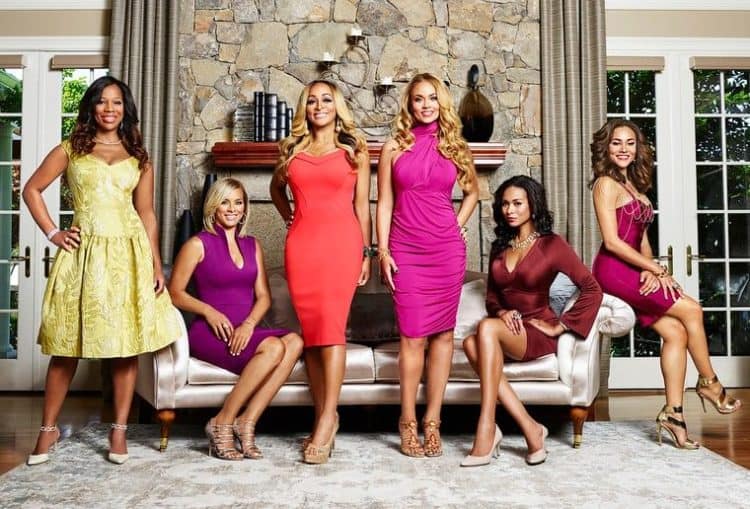 It's not hard to be sucked into the black hole that comes in the form of reality shows. We may have fallen prey to this one too many times already. There is just something so oddly satisfying about mindlessly watching a reality show, no matter how shallow or obnoxious it may be. Through the years, we have seen different types of reality shows take flight. There is the Real Housewives franchise, which follows the lives of wealthy housewives living their day-to-day lavish lifestyles. There is also The Bachelorette, which aims to match a single and eligible bachelorette with her one true love. Another reality show that has also been making waves is Selling Sunset, which follows the personal and professional lives of real estate agents from the renowned Oppenheim Group. This is just the tip of the iceberg of a wide variety of binge-worthy reality television that just seems to get bigger and bigger as the years go by. Here are five reasons why we are so invested in reality shows that are so clearly scripted:
5. For entertainment purposes
Reality television is a guilty pleasure. Period. There is really nothing educational to it, and can be filed under mindless entertainment that can serve as a stress reliever of sorts. Through the years, the creators of these reality shows have started coming up with more inventive storylines. A lot may be shallow, but they are still a good source of fun. There are just those days where we want to temporarily forget life's daily stresses. Tuning in to reality shows can be good for your mental health, as they can be a good source of laughter. Our daily lives are already as complicated as it is, having an outlet in the form of reality shows is such a good way to unwind.
4. The drama that is out of this world
Watching all sorts of drama unfold before your eyes is a treat to watch. Who could forget the epic confrontation and fight scenes from Jersey Shore, the love triangle drama from Laguna Beach and The Hills? It might be good advice to enter the world of reality television with an open mind and heart. Relax your judgements, and just enjoy the ride. Reality shows feature the most bizarre and out of this world drama that are sometimes beyond your imagination. They may seem preconceived most of the time, but it still makes for good entertainment. It's important to take reality shows with a grain of salt. Leave the more serious outlook to documentaries and biographical films.
3. A different realm of fame and success
The shows depict a certain level of fame and success that is beyond our wildest imagination. This provides some sort of pleasure, as it perceives a certain kind of lifestyle that a lot of us can only dream about. There's also sometime oddly satisfying about watching other people blow their money that seems to come from a bottomless pit. Witnessing other people living their best lives is also a sight to behold. It's as if we are able to live vicariously through them. This makes it not difficult to root for reality stars' success, no matter how unbelievable their lives can be at times. After all, reality television is not for the faint of heart. It's not easy having your life exposed to the scrutinizing public eye. It takes guts and a whole lot of confidence to be able to enjoy the tumultuous ride.
2. The unpredictability of it all
Reality shows know twist and turns like the back of their hand. You'll never know what is about to happen next. The end of episode cliffhangers, and season finale controversies keep viewers on their toes, and wanting more. This is a formula that most successful reality show franchises have mastered. The reality television genre has already become such a cutthroat space, with one new show premiering one after the other. It's important to keep a competitive advantage by coming up with new antics and stirring the pot a bit harder each time.
1. Colorful characters with even more vibrant personalities
It takes more than beauty to become a hit reality show personality. You have to be gutsy enough to be able to catch the audience's attention, and make an impact. Being known as a famous reality star can grant your instant access into Hollywood. The Kardashians must be nodding their heads in approval. It's not to say though that reality show fame is a walk in the park. Most stars have to go through the wringer, and become subject to all kinds of controversy. A lot get cancelled after some missteps, and only a few come out of it all unscathed. At the end of the day, it's all about handling the situation and having the right strategy in place. Fake it till you make it!
Tell us what's wrong with this post? How could we improve it? :)
Let us improve this post!